'Chilling' details about alleged Saudi involvement in 9/11 revealed in declassified documents
The newly-released material is said to largely resemble a top-secret report known as the '28 pages'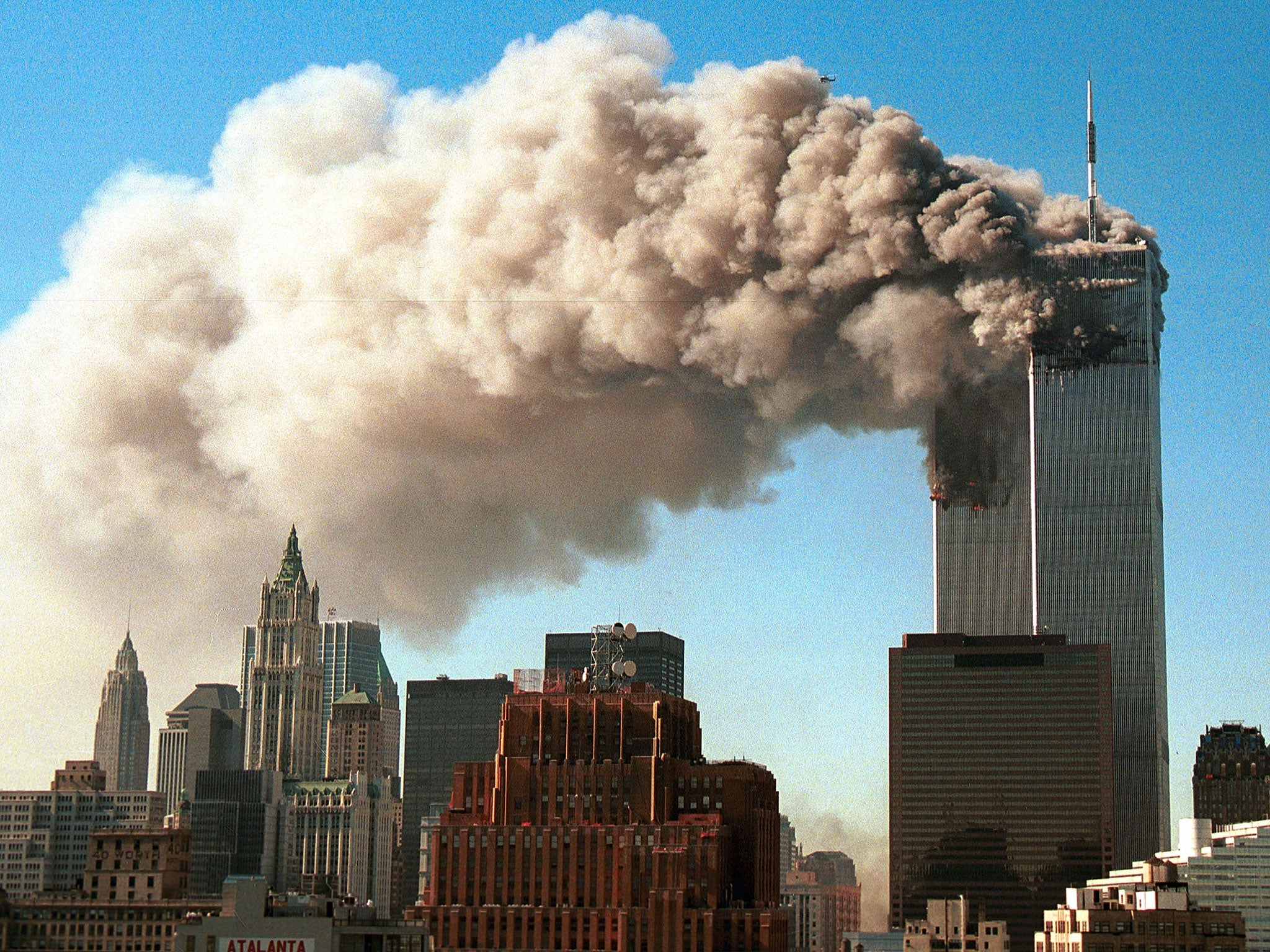 A series of declassified memos have revealed details of interviews - described by investigators as "chilling" - from the inquiry into alleged support of the 9/11 terrorist attacks by Saudi Arabian officials.
According to a former Commission staff member, the newly released material largely duplicates a top-secret report known as the '28 pages', which reportedly includes sensitive findings relating to allged Saudi involvement in 9/11.
Fahad al-Thumairy, a 32-year-old Imam and former Saudi diplomat deported from the US in 2003 because of suspected terrorist links, was questioned in Saudi Arabia by members of the 9/11 Commission in February 2004.
A member of Commission staff later said "it was so clear Thumairy was lying," according to The Guardian. "It was also so clear he was dangerous." It is also reported that the investigators described the scene as "chilling".
When confronted with evidence of numerous phone calls between himself and Omar al-Bayoumi, a Saudi national who allegedly befriended two of the 9/11 hijackers, al-Thumairy denied any knowledge of Mr al-Bayoumi.
The document states that when Mr al-Thumairy was presented with more confrontational questions during the interrogation, "his posture changed noticeably".
Saudi Minister discusses 9/11 rumors
Mr al-Thumairy is said to have crossed his arms, sat back in his chair and relied more heavily on the interpreter when questioned about his connections to two Saudi hijackers who had lived in southern California before 9/11.
The interviews were conducted between 2002 to 2004 by the 9/11 Commission, set up to investigate the circumstances of the attacks. They have now been published by the National Archives.
According to notes from an interview, members of the Islamic Council of the Saudi government said: "Funds were probably misused. Saudis have an obligation to give to charity. People don't ask questions about where the money goes."
"We used our money. But we did not want our money to be used to attack the USA, or to be turned against us."
An interview with Mr al-Bayoumi is also listed within the memos, in which he "agreed that he had some telephone contact with al-Thumairy, which involved discussion of [al-Bayoumi's] questions on religious matters".
The document states that Mr al-Bayoumi "considered al-Thumairy his religious advisor", but denied that he was ever his teacher, and "expressed surprise that he might have held a position at the Consulate".
Both Mr al-Thumairy and Mr al-Bayoumi deny any links to terrorists.
On Thursday, a former member of the Commission, John F Lehman, claimed that Saudi government officials had supported the hijackers.
Mr Lehman said there was an "awful lot of circumstantial evidence" that several employees in the Saudi Ministry of Islamic Affairs had a hand in the terrorist plot.
But he said that the secret report produced by the FBI, known as the '28 pages', includes no "smoking gun" relating to sensitive findings relating to Saudi Arabia's alleged involvement in 9/11.
Barack Obama has said he is nearing a decision about whether to declassify the '28 pages', which could have severe and widespread diplomatic repercussions.
As many as six Saudi officials could have supported the 9/11 hijackers, according to statements made by Mr Lehman.
Those individuals worked for the Saudi Embassy in the U.S., Saudi charities and the Saudi government-funded King Fahd Mosque in California, he said.
10 examples of Saudi Arabia's human rights abuses
Show all 10
However, the Commission's report concluded that "no evidence that the Saudi government as an institution or senior Saudi officials individually funded" al Qaeda.
Mr Lehan said: "Our report should never have been read as an exoneration of Saudi Arabia."
The Saudi government has said it was "wrongfully and morbidly accused of complicity" in the attacks and outlined its work fighting extremists and clamping down on their funding streams.
Former President George W Bush claimed publication would damage America's national security by revealing "sources and methods that would make it harder for us to win the War on Terror", while the former chairman of the 9/11 Commission raised concerns that "raw, unvetted" material could damage innocent people.
Join our commenting forum
Join thought-provoking conversations, follow other Independent readers and see their replies