Oregon college shooting: What we know about alleged killer Chris Harper-Mercer
Nine people are reported to have died in the latest school shooting in the US this year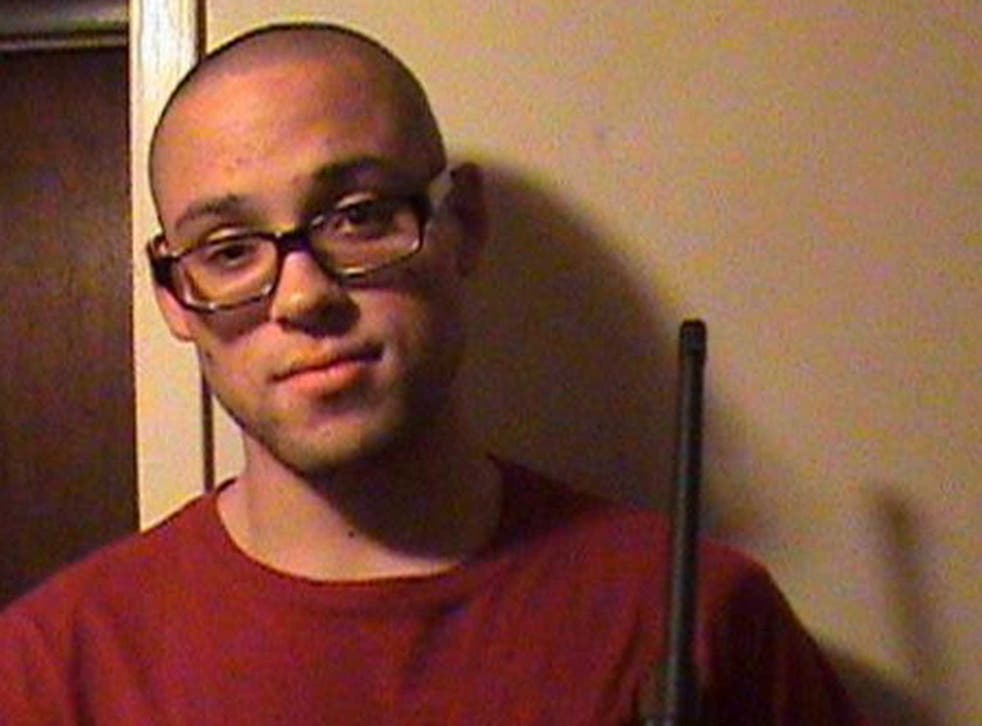 A man alleged to have shot dead at least nine people in a college in the US appeared to have expressed support for the IRA and mass shootings online.
Chris Harper-Mercer, 26, reportedly walked into a classroom at Umpqua Community College in Roseburg, Oregon, on Thursday and opened fire. The gunman, who allegedly demanded students' religious views before shooting them, was killed by local police officers in a shootout.
Harper-Mercer's online history also appears to show he disliked organised religion and identified as a conservative Republican.
A MySpace account in the same name, registered in Torrance, California, is filled with pictures of masked Irish Republican Army (IRA) members and includes two photographs of the alleged shooter posing with a rifle.
One image, showing masked men walking down a street in Belfast, is captioned: "Looking cool defending their country".
An email address, "ironcross45@gmail.com", registered by a Harper-Mercer living in Winchester, Oregon, was found on torrent website kat-ph.proxy-x.com under the username "Lithium_Love", the Guardian reported.
USA: 'This has become routine', says Obama on Oregon shooting
The user's last upload – just three days ago – was a BBC documentary on the 2012 mass-shooting at Sandy Hook school in Connecticut.
Various occult PDFs, documentaries on conspiracy theories and soft pornography have also been uploaded.
A dating profile on Spiritual Passions, also linked to the gmail address and bearing a photograph matching those on the MySpace profile, describes a single man looking for the "yin to my yan" and a "soulmate".
The individual's political views are described as "conservative, Republican" who "doesn't like organized religion".
Six years ago the same gmail address was used to set up an online advertisement for a penpal on MorguePenPals. "I'm looking for penpals who are similar to me, but anyone is welcome to email me."
"I like to listen to music, mostly goth/punk/industrial/electronic, and I love to watch movies, Horror movies are the best," reads the advert, written under Harper-Mercer's name.
The alleged shooter is believed to have been born in the UK, but moved to the US with his mother, who is thought to have trained as a nurse, when he was still a small child.
Gary Evans, 62, who was married to Harper-Mercer's aunt, told the Daily Beast his father was not around during his youth. "They were separated when I first met them, and I don't believe they ever were married."
Ian Mercer, who claims to be Harper-Mercer's father, told reporters on Thursday he was as shocked as anyone over the deadly shooting, describing it as a "devastating day for me and my family".
The alleged shooter and his mother were reportedly living in Winchester, Oregon, just a few miles from the community college. The address has been linked with the gmail account threaded through the numerous online networks apparently associated with Harper-Mercer.
Harper-Mercer's neighbour Bronte Harte told The Associated Press he appeared "really unfriendly" and would "sit by himself in the dark in the balcony with this little light."
They added they had heard a woman upstairs "crying her eyes out" on Thursday night.
Join our new commenting forum
Join thought-provoking conversations, follow other Independent readers and see their replies