Christian fundamentalist pastor to stand trial over death of two-year-old granddaughter from pneumonia
Pennsylvania reverend Rowland Foster, 72, who advocates faith healing over modern medicine, facing negligence charge after Ella Foster dies of preventable disease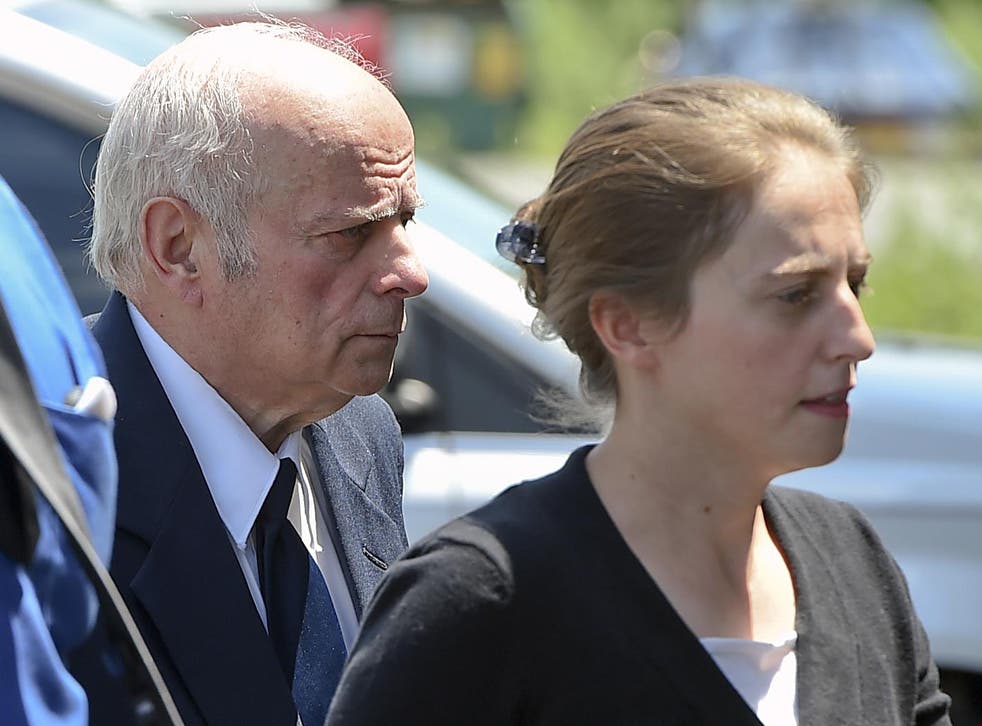 The pastor of a fundamentalist congregation that eschews modern medicine will stand trial on a charge he should have alerted authorities when his two-year-old granddaughter was dying of pneumonia last year, a judge ruled on Wednesday.
District Judge Ann Young said prosecutors put on enough evidence to send the case against Rowland Foster to the Berks County Courthouse in Pennsylvania for trial, reversing another judge's decision in April to throw out the charge of failure to properly report suspected child abuse.
Young called the death of Ella Foster "tragic, sad, beyond belief" and told Rowland Foster she was not questioning his religious beliefs.
Her decision came after watching a video of state police questioning the Foster, 72, but she said an important part of her decision was testimony at the previous preliminary hearing by Dr Neil Hoffman, a forensic pathologist.
Hoffman did not testify Wednesday, but Young drew from the transcript of the earlier hearing in which he said Ella's condition would have been easily treatable and if she had been treated she almost certainly would have survived.
Young called Hoffman's testimony "clear, convincing and compelling."
Foster, of Lebanon, ignored questions as he left the hearing, but his defence attorney, Chris Ferro, said prosecutors will have difficulty getting a conviction at trial, which will require a more stringent level of proof than was needed before Young.
"I think the commonwealth is going to be unable to prove the charge beyond a reasonable doubt," Ferro said.
Prosecutor Jonathan Kurland argued to the judge that Ella had been subjected to child abuse and that her grandfather, as a pastor, was required by law to report suspected abuse and willfully failed to do so.
"Dr Hoffman testified (that) in the morning before she died it would have been apparent to a reasonable person that Ella was in need of medical care and medical intervention," Kurland said.
He said Foster's comment to a detective that he has never been to a doctor was evidence of "rationalisation and justification and awareness."
Ferro called his client "a grieving grandfather, not a criminal," and said Ella's death was "a crater in the heart of the community."
Ella was being cared for before she died, Ferro said, including being given food and liquids.
"This is not a mandatory reporter who is turning his blind eye to child abuse," Ferro said.
World news in pictures

Show all 50
Ella's parents, Jonathan and Grace Foster, await trial on involuntary manslaughter charges. They told police their faith forbids any kind of medical treatment.
Rowland Foster leads the Faith Tabernacle Congregation, which instructs members to avoid doctors and pharmaceutical drugs. An advocacy group that tracks faith-based medical neglect says the church's position has resulted in the deaths of dozens of children from preventable or treatable conditions.
Associated Press
Join our new commenting forum
Join thought-provoking conversations, follow other Independent readers and see their replies