Christian Taylor shooting: Trainee US police officer kills unarmed black teenager
Teenager reportedly got into an 'altercation' with officers in a car showroom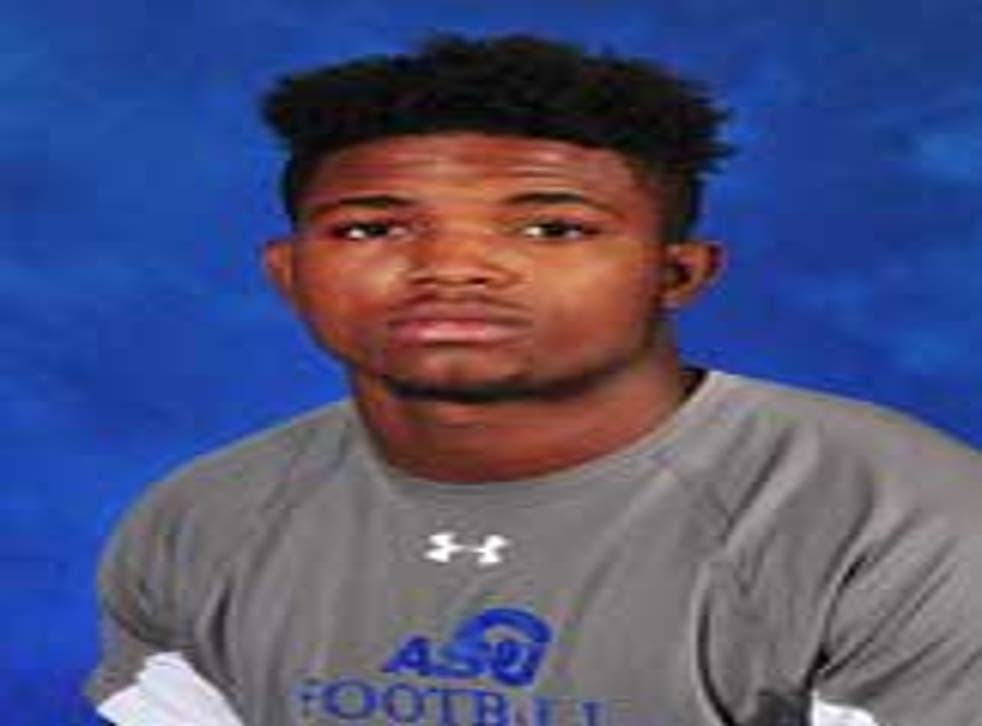 An unarmed black teenager has been shot dead by a trainee police officer in Texas.
University American football player Christian Taylor, 19, was killed by Arlington Police Officer Brad Miller after he allegedly crashed through a car showroom's window and fought with police officers.
Only a week before the incident, the teenager appears to have posted on a Twitter account purported to belong to him: "I don't want to die too younggggg."
Officer Miller, 49, was reportedly called to the scene after the Classic Buick GMC showroom's security alarms in Dallas, Texas, were triggered by Mr Taylor before 1am on Friday (local time).
Arlington Police officers reportedly approached Mr Taylor, who was a defensive back at Angelo State University, and shot him after an "altercation".
An investigation into the shooting is underway, with officers examining the CCTV from the car showroom. However, the Dallas Morning News reported that it appeared the shooting was not captured by the shop's cameras.
Arlington Police officers do not wear bodycams, although the department is implementing a pilot programme.
Officer Miller, who graduated from Arlington Police Academy in March and joined the force in September, had no prior police experience and was in field training under the supervision of a police training officer at the time of the shooting. He has been placed on administrative leave.
Travis Pride, Mr Taylor's coach at Mansfield Summit High School whcih Mr Taylor graduated from last year, described the teenager as a "fun-loving prankster, a joker".
On Twitter, the teen's sister posted a request for privacy from the media and added late on Friday: "I want my brother back home next to me".
Join our new commenting forum
Join thought-provoking conversations, follow other Independent readers and see their replies