Christie's auction house sued for 'failures' over Hurricane Sandy art damage
Insurer seeks $1.5m for 'spoilt' works that once belonged to cellist Gregor Piatigorsky and his chess champion wife Jacqueline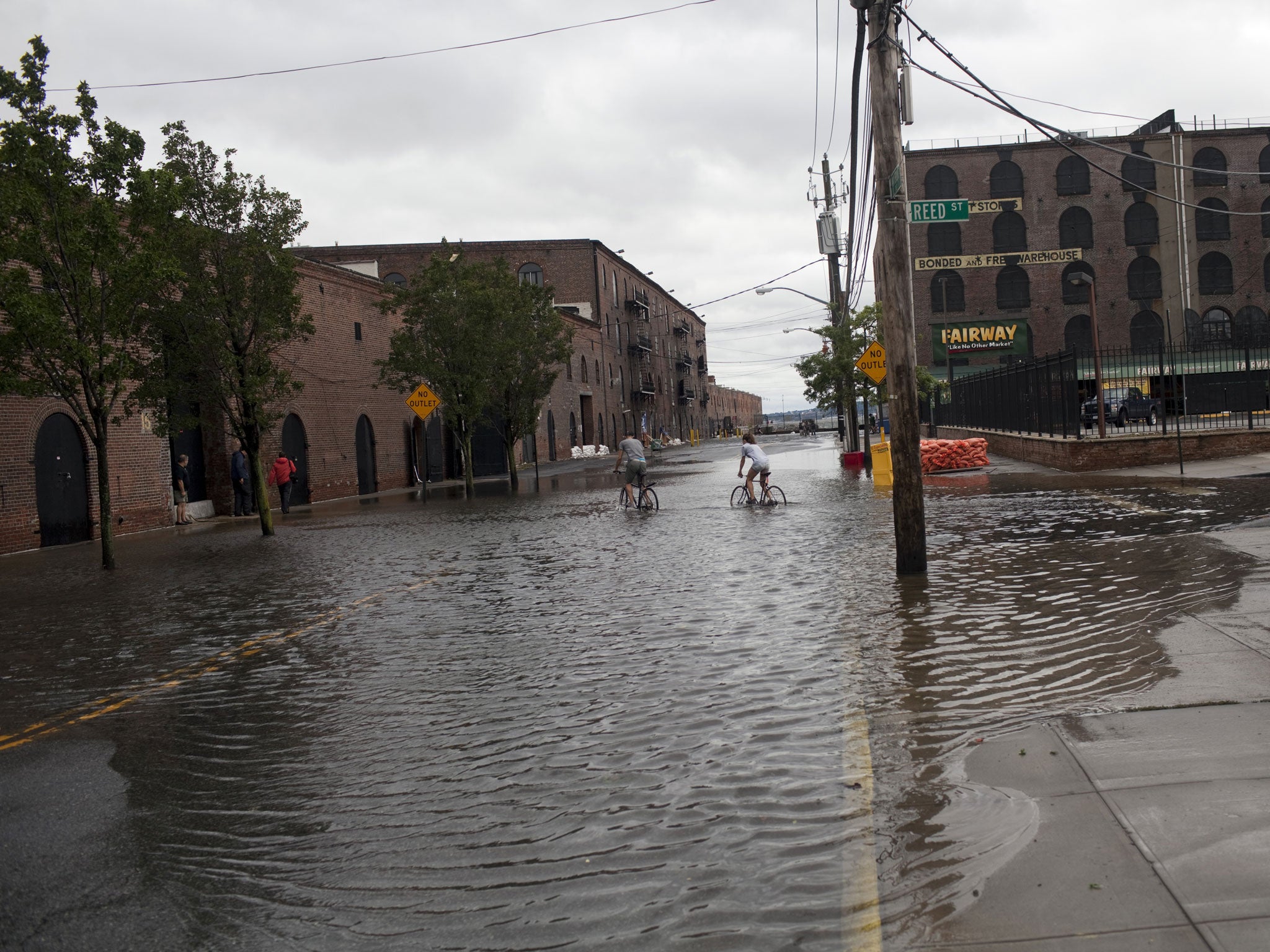 The legendary British auction house Christie's will have to clear its name in a New York court after a lawsuit accused its art storage arm of "wanton neglect" for failing to protect an important art collection from storm damage during last year's Hurricane Sandy.
Works by Degas and Monet are feared to be among those spoilt during last autumn's storm. They belonged to the late cellist Gregor Piatigorsky and his wife, Jacqueline, a former US chess champion who was born into the Rothschild banking clan.
The lawsuit, filed by AXA Art Insurance, which provided coverage to the Piatigorsky trust for damage to its collection, claims the auctioneer's affiliate Christie's Fine Art Storage Services failed to protect the masterpieces despite advance warnings of Sandy's severity.
The Ukraine-born cellist, who played with the Berlin Philharmonic before embarking on a solo career, fled Europe for the US with his family to escape from the Nazis just before the fall of France. He met his wife while touring America in the 1930s.
The insurer is seeking $1.5m (£1m) for damage for the artwork, which belongs to the Jacqueline Piatigorsky Trust and was being stored in a warehouse in Red Hook, Brooklyn, one of the neighbourhoods in the eye of the Superstorm. The collection included a 1904 Degas called "Monsieur and Madame Louis Rouart", as well as two paintings by Chaim Soutine.
The lawsuit claims that the Christie's affiliate left the trust's art "languishing in a processing area on the ground floor of its warehouse" for more than a week.
Art industry experts warned that the hurricane destroyed works worth millions of dollars. Danielle Rahm, director of New York Fine Art Appraisers, said there would be "more incidents and more lawsuits against various organisations". She added: "There was a lot of important art all around lower Manhattan. It's the Mecca for a lot of fine art and contemporary art." As well as many art galleries, the area is home to many important collectors, she added.
"A tremendous amount of art was affected but it takes time to have works assessed to see the damage so clients are just now in the midst of dealing with the aftermath."
AXA's lawsuit accuses Christie's of gross negligence, negligent misrepresentation, and breach of contract. It says the storm's impact exposed the artwork to water, high humidity, significant temperature fluctuations and particulate matter, which all caused damage.
A spokeswoman for the auction house said it was company policy not to comment on details of pending litigation but added: "The filing in question contains several significant misrepresentations of fact and we look forward to setting the record straight on this matter through the courts."
Join our commenting forum
Join thought-provoking conversations, follow other Independent readers and see their replies