Christopher Watts: Man escapes death penalty as he admits murder of pregnant wife and daughters
Christopher Watts strangled family before dumping their bodies in oil field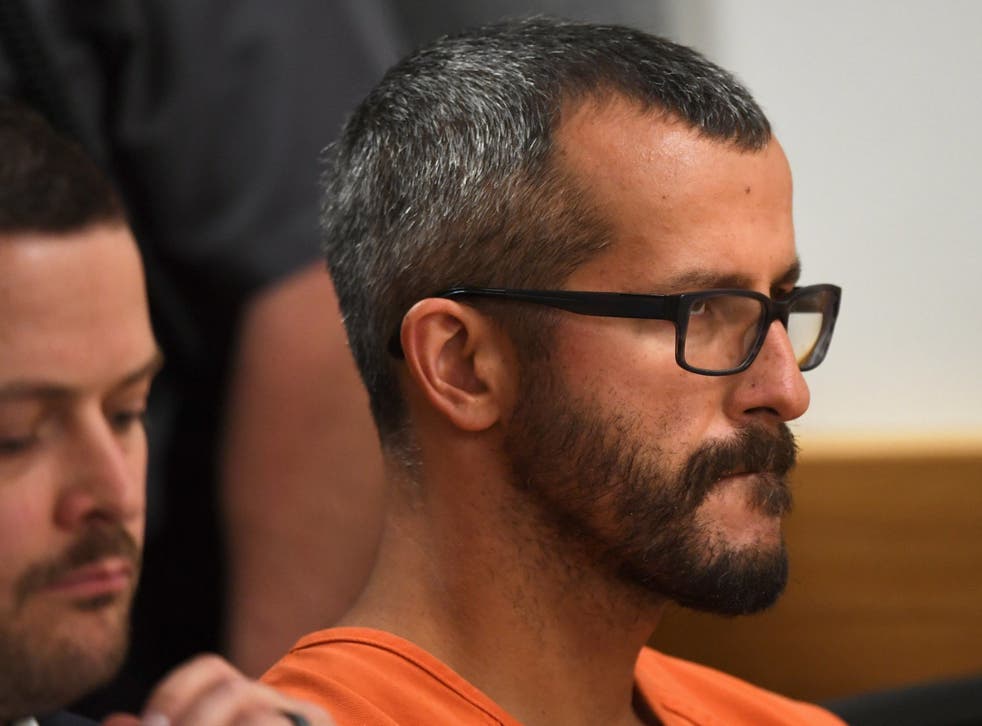 A father has admitted to murdering his pregnant wife and two young daughters before dumping their bodies in an oil field.
Christopher Watts, 33, agreed a plea deal to avoid the possibility of the death penalty for killing Shanann Watts, 34, and the couple's two children Bella, four, and Celeste, three,
He had initially told police he strangled his wife in a rage after she killed the young girls at their family home in Colorado, a claim prosecutors described as a "flat-out lie".
Watts's voice quavered as he pleaded guilty to three counts of first-degree murder at Weld County Court.
He also admitted two counts of murdering a child under 12, tampering with the bodies of the three victims and unlawfully terminating a pregnancy.
Shannann Watts had been 15 weeks pregnant when her husband killed her at their home in Frederick, about 30 miles north of Denver, on 4 August.
He then loaded the bodies of his wife and daughters into a truck and drove them to an oil company where he worked.
There, he submerged their remains in crude oil.
After reporting his family missing, Watts made multiple television appearances pleading for their safe return. He was arrested on 15 August and their bodies were found a week later.
Watts told detectives his wife had killed their daughters following a row after he told her he wanted a divorce.
"The spotlight that he tried to shine on Shanann - falsely, incorrectly and frankly a flat-out lie - has been corrected," said Weld County district attorney Michael Rourke after Watts admitted responsibility.
Under Colorado law, a first-degree murder conviction carries a mandatory life sentence without the possibility of parole.
"He deserves a life sentence for each and every act," Mr Rourke said.
Support free-thinking journalism and attend Independent events
Watts had faced the possibility of the death penalty if convicted in a trial, but under the plea agreement prosecutors pledged to not seek the sentence.
Mr Rourke said he travelled to North Carolina, where Shanann Watts's family lives, to consult with them before entering into the deal.
Prosecutors have not said what they believe motivated Watts to murder his wife and children.
He had been having an affair with a colleague and the family had sizeable debts.
Join our new commenting forum
Join thought-provoking conversations, follow other Independent readers and see their replies