CIA torture report: Ex-Agency chiefs criticise 'partisan attack' on the agency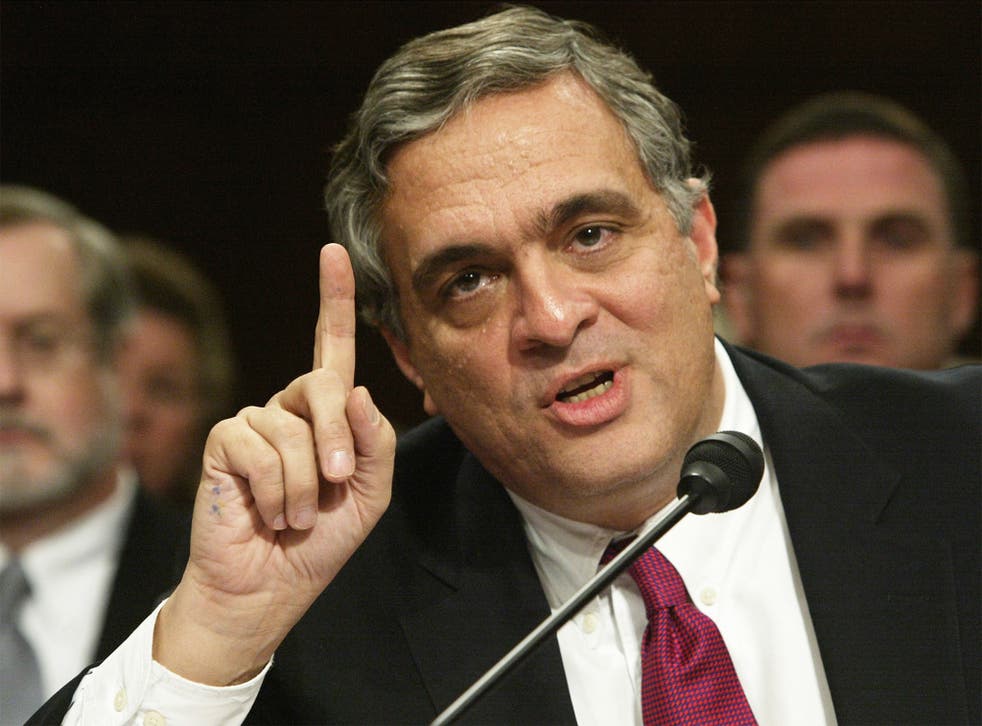 Amid worldwide fall-out from claims in a Senate Intelligence Committee report that the CIA tortured detainees in "black site" prisons after the 2001 terror attacks on America, three former directors of the agency insisted yesterday that the report's key conclusions were inaccurate.
George Tenet, Porter Goss and Michael Hayden jointly challenged the main findings – that the CIA lied about the extent of the torture, which included waterboarding, wall slamming and "rectal feeding" of prisoners, and that the interrogations yielded no useful intelligence.
"The committee has given us ... a one-sided study marred by errors of fact and interpretation – essentially a poorly done and partisan attack on the agency that has done the most to protect America after the 9/11 attacks," they wrote in The Wall Street Journal.
"In no way would we claim that we did everything perfectly, especially in the emergency and often-chaotic circumstances we confronted in the immediate aftermath of 9/11," they said.
"There were undoubtedly things that should not have happened… We reported such instances to the CIA inspector general or the Justice Department and sought to take corrective action."
Mr Hayden, who served as CIA director in the second half of George W Bush's term, sought to defend himself on NBC News yesterday. "I didn't lie and I didn't mislead Congress," he said, contradicting the report, which he dismissed as reading "like a prosecutorial screed rather than a historical document".
CIA torture report: Who knew what?

Show all 6
But in day-after comments, the White House maintained its support for the report, arguing that even if some useful intelligence had been gleaned from the interrogations, the methods used could not be justified. Josh Earnest, the spokesman, said President Barack Obama believed the methods "undermined America's moral authority".
It emerged meanwhile that at least six US embassies overseas had issued warnings of possible anti-American demonstrations and attacks as a consequence of the report's release. They were posted yesterday by embassies in Egypt, Sweden and the Netherlands. Similar warnings had been made by US embassies in Thailand, Pakistan and Afghanistan on Tuesday. Americans in those countries were being urged to be alert and avoid any demonstrations.
In a televised address to his nation, the recently installed Afghan President, Ashraf Ghani, vowed to investigate what harm may have come to his country's citizens in the black site codenamed Cobalt the first secret Afghan jail to accept detainees.
"The report is a shocking one. It violates all accepted norms of human rights in the world," he told the nation last night. "There is no justification for such acts and human torturing in the world."
Click HERE to view full size graphic
There were renewed calls, including from the United Nations, for the US to change course and seek to prosecute CIA officials and former interrogators for their actions. However, the US Justice Department said that a review of the report had yielded no new information that would lead it to reconsider its decision not to prosecute those involved.
But the UN High Commissioner for Human Rights, Zeid Raad al-Hussein, said in Geneva that it was "crystal clear" under international law that the US is obliged to pursue accountability.
"In all countries, if someone commits murder, they are prosecuted and jailed," he said. "If they commit rape or armed robbery, they are prosecuted and jailed. If they order, enable or commit torture – recognised as a serious international crime – they cannot simply be granted impunity because of political expediency."
Who knew what?
Former US President George W Bush
President Bush has stated in his autobiography that he discussed the programme, including the use of enhanced techniques, with then CIA director George Tenet in 2002, prior to application of the techniques on Abu Zubaydah, and personally approved them. A memoir by the former Acting CIA General Counsel John Rizzo disputes this.
Former Secretary of State Colin Powell
A CIA email dated 31 July, 2003 states: "The [White House] is extremely concerned [Secretary of State] Powell would blow his stack if he were to be briefed on what's been going on." He was formally briefed for the first time on 16 September that year.
Former National Security Adviser Condoleezza Rice
On 31 July, 2002, she said that, in balancing the application of the CIA's interrogation techniques against the possible loss of American lives, she would not object to the CIA's enhanced interrogation techniques if the Attorney General determined them to be legal.
Former CIA Deputy Director and now Director John Brennan
Among those who were sent an update on 26 July 2002, in which CIA officers were said to be involved in "sound disorientation techniques," "sense of time deprivation," limited light, cold temperatures", and sleep deprivation. The plan was circulated to senior CIA officers.
Former CIA Director of Central Intelligence George J Tenet
In late January 2003, in response to the death of CIA detainee Gul Rahman and the use of a gun and a drill in the CIA interrogations, DCI Tenet signed the first formal interrogation and confinement guidelines for the programme.
Former Secretary of Defence Donald Rumsfeld
Donald Rumsfeld was made aware of the CIA interrogation programme prior to recertification of the covert action for the first time in a 25-minute briefing on 16 September, 2003. It was Condoleezza Rice who ordered his briefing.
Join our new commenting forum
Join thought-provoking conversations, follow other Independent readers and see their replies