CIA 'torture' report: Timeline from 9/11 to Dianne Feinstein's findings
Some of the key events between September 2001 and the present day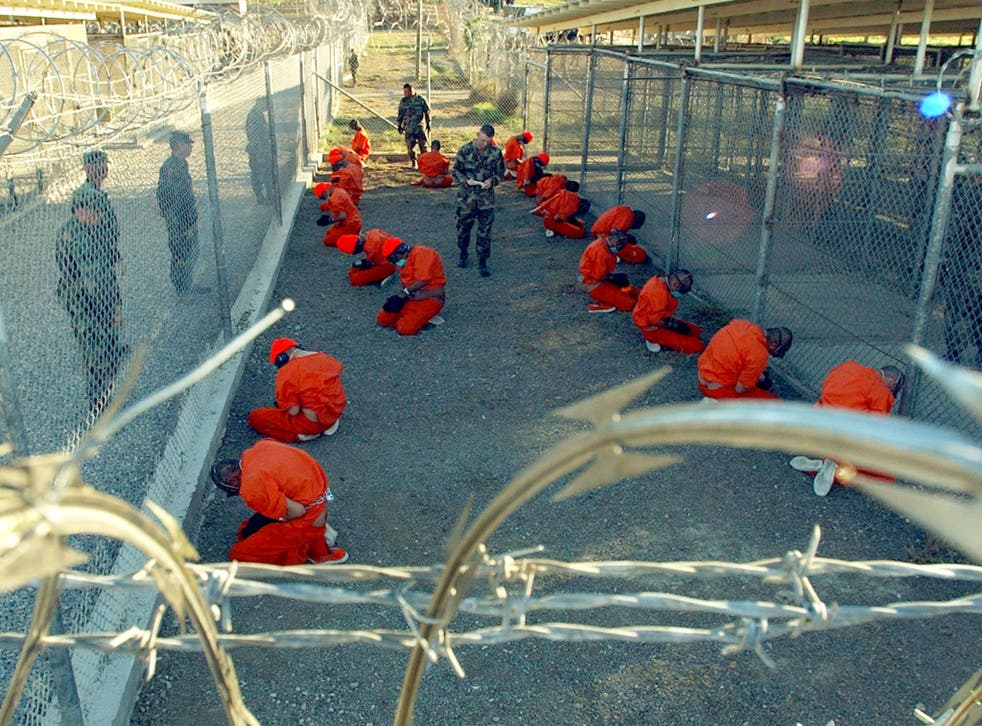 Today a long-awaited report on the CIA's harsh interrogation techniques has been released - with reverberations expected to be felt around the globe.
The report, which took years to produce, is the first independent assessment of the CIA's "Rendition, Detention and Interrogation" program, which George Bush authorised after 9/11.
Senate Intelligence Committee staff reportedly reviewed around six million pages of information, while the report itself has over 38,000 footnotes citing CIA documents.
These are some of the key events that led to today's conclusions:
September 2001
Following the 9/11 hijackings by Al-Qaida, US President George Bush signs a Memorandum of Notification that authorises the CIA to capture, detain, and interrogate figures associated with terrorist organisations.
October 2001
The Office of Legal Counsel authorises the use of military force to combat terrorist activities within the United States.
January 2002
Military guards take first 20 detainees to the Guantanamo Bay detention camp, located in south-eastern Cuba. The prisoners are classed as "enemy combatants" and therefore not subject to the same legal rights as prisoners held under the Geneva Convention.
2002 and 2003
Al-Qaida suspects Khalid Sheikh Mohammed, Abu Zubayda and Abd al-Rahim al-Nashiri are all waterboarded.
June 2004
The Supreme Court makes a ruling that reverses a decision saying that Guantanamo Bay lies outside the jurisdiction of the US courts. Detainees now have the right to legally challenge their imprisonment.
May 2005
Amnesty International brands Guantanamo Bay the "gulag of our times" in its international report.
December 2005
The Detainee Treatment Act of 2005 is passed.
February 2006
The United Nations calls unsuccessfully for Guantanamo Bay to be closed. It claims some aspects of the detainees' treatment amount to torture.
December 2007
The CIA admits that it destroyed videotapes made in 2002 that evidenced treatment of Guantanamo Bay detainees.
January 2009
Newly-elected US president Barack Obama pledges to close Guantanamo Bay within 12 months. He later renegades on the bid.
December 2013
The Report of the Detainee Inquiry is published. Chairman Sir Peter Gibson concludes that British intelligence officers were aware of detainees' mistreatment.
CIA 'torture' report: Timeline from 9/11 to Dianne Feinstein's findings

Show all 12
December 2014
The Justice Department asks the US appeals court to overturn a decision to allow the release 32 videos that depict Guantanamo guards forcibly removing a Syrian detainee from his cell and subjecting him to forced feedings.
The Senate Select Committee on Intelligence, chaired by Dianne Feinstein, releases its report.
Register for free to continue reading
Registration is a free and easy way to support our truly independent journalism
By registering, you will also enjoy limited access to Premium articles, exclusive newsletters, commenting, and virtual events with our leading journalists
Already have an account? sign in
Register for free to continue reading
Registration is a free and easy way to support our truly independent journalism
By registering, you will also enjoy limited access to Premium articles, exclusive newsletters, commenting, and virtual events with our leading journalists
Already have an account? sign in
Join our new commenting forum
Join thought-provoking conversations, follow other Independent readers and see their replies