Cincinnati zoo: Boy's parents could face charges over gorilla's death, police say
Thousands of people have signed a petition calling for the parents of a boy who fell into the ape enclosure to be held accountable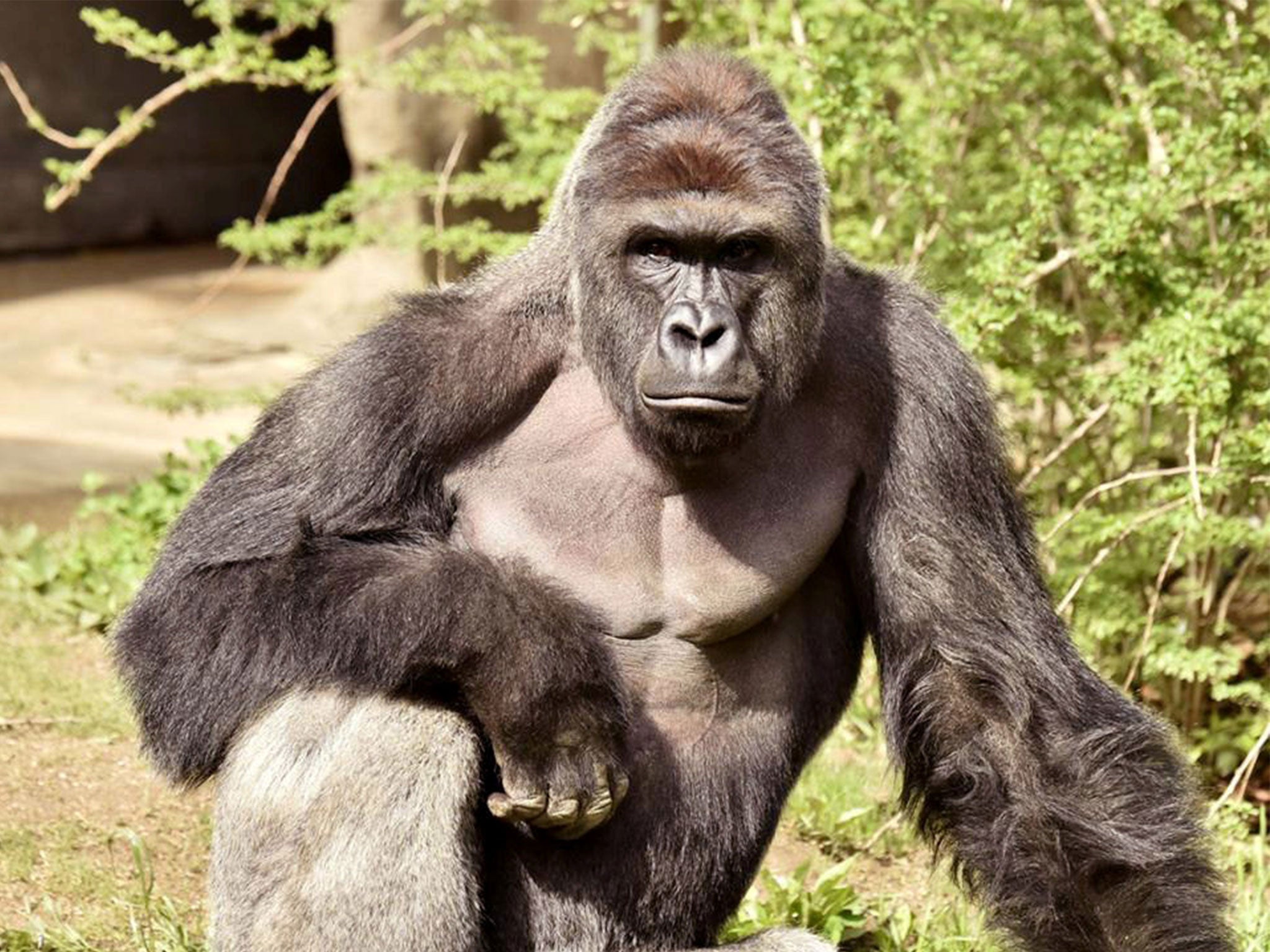 Police in Ohio have said the parents of a four-year-old child who climbed into a gorilla enclosure could face criminal charges after zookeepers were forced to shoot and kill the animal.
Harambe the 400lb (180kg) gorilla was shot dead by Cincinnati Zoo officials this week after the boy climbed through some barriers and fell into the enclosure.
The incident, which was captured on video, sparked outrage from witnesses and animal lovers around the globe, who branded it a "senseless" and "unnecessary death".
Cincinnati zoo gorilla shot dead as boy falls into enclosure
Many have blamed the boy's parents for the incident, sparking calls for the unnamed family to be prosecuted. Around 85,000 people have signed an online petition seeking "Justice for Harambe", calling for the boy's parents to be "held accountable for their actions for not supervising their child".
Cincinnati police on Sunday said the parents had not been charged, but that charges could eventually be sought by the Hamilton County Prosecuting Attorney.
Witnesses told local news broadcasters that the child had expressed a desire to join the gorillas, before crawling through a barrier and falling almost 4 metres down inside the enclosure.
10 Deadliest Animals In The World
Show all 10
Zoo officials said they had no choice but to shoot the animal dead since he showed signs of agitation and dragged the boy around.
According to the zoo's president, Thane Maynard, this is the first case of an unauthorised person managing to get inside the Cincinnati Zoo and Botanical Garden's gorilla exhibit since it opened 38 years ago.
"[The officials] made a tough choice and they made the right choice because they saved that little boy's life," he said. "It could have been very bad."
He said a tranquilliser would not have had a quick enough effect.
Mr Maynard added that although the boy was not under attack, he "certainly was at risk".
He said: "We are all devastated that this tragic accident resulted in the death of a critically endangered gorilla. This is a huge loss for the zoo family and the gorilla population worldwide."
The child was taken to hospital after the incident, but suffered no serious injuries according to a Facebook post written by his mother.
She told the New York Post: "God protected my child until the authorities were able to get to him. My son is safe and was able to walk away with a concussion and a few scrapes... no broken bones or internal injuries."
Join our commenting forum
Join thought-provoking conversations, follow other Independent readers and see their replies