Owners of religious boarding school in US charged with abuse after victims went public on TikTok
Missouri official calls it one of the most large scale cases of sexual, physical and mental abuse in the state's history
Shweta Sharma
Thursday 11 March 2021 06:37 Comments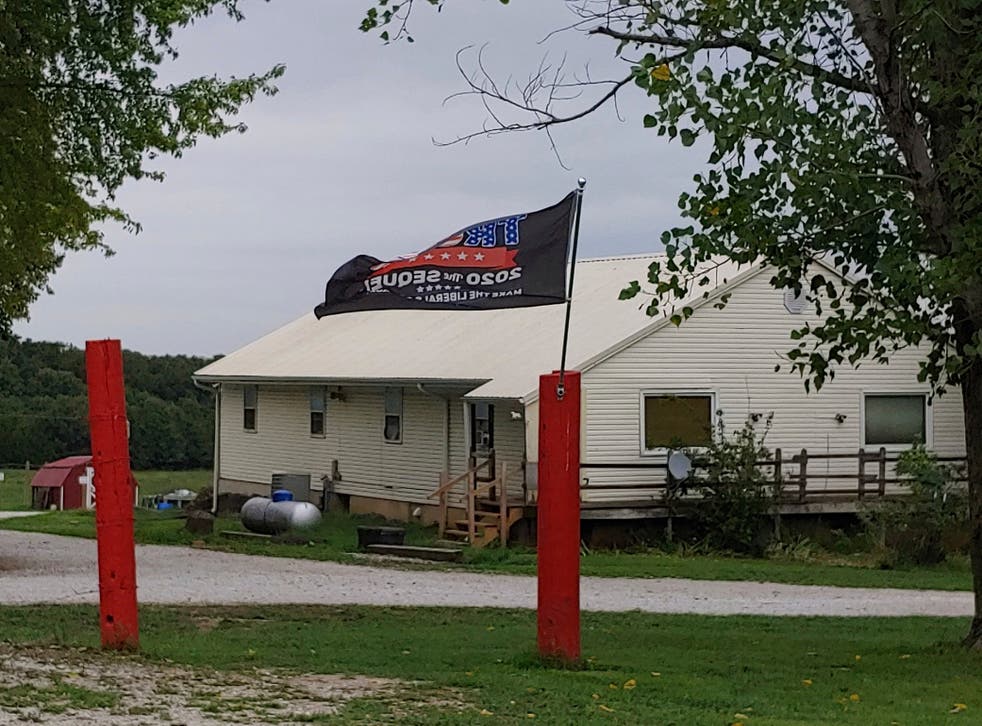 The owners of a faith-based boarding school in Missouri have been arrested on more than 100 charges of sexual, physical and emotional abuse after their daughter and an alleged victim went public on TikTok.
Boyd and Stephanie Householder, who have owned the Circle of Hope Girls' Ranch since 2016, were held on Tuesday after the Missouri attorney general's office filed charges on a range of offences, including multiple counts of second-degree statutory rape and sodomy.
The case is believed to be one of the most widespread involving patterns of sexual, physical and mental abuse in the history of the state, attorney general Eric Schmitt told reporters. "As the father of two young girls, it is simply unthinkable to me," he said.
"There are no words I can say today to describe the mix of great sadness, horror, disgust and sympathy that I feel about these reports of cruel and almost unbelievable reports of abuse and neglect," Mr Schmitt said.
Authorities were alerted in the case after the owners' daughter Amanda Householder and one of the alleged victims posted videos on TikTok claiming girls at the ranch were being abused, NBC News reported. The videos went viral and prompted officials to order an investigation.
Mr Schmitt said witnesses have alleged that the Householders restrained them with handcuffs and zipties and used other cruel methods of punishment. A victim alleged she was pushed down the stairs by Mr Householder.
According to charging documents, other instances of abuse included Mr Householder slamming a girl's head against a wall and pouring hot source in a pupil's mouth while retraining her with duct tape for several days. Ms Householder faces charges of assisting him.
So far, 16 alleged victims have been identified in the case.
The boarding school was opened in 2006, claiming it could reform rebellious teenage girls, and has been reported at least 19 times in the past to various departments, ranging from child welfare to highway patrol.
The school was voluntarily closed and put up on sale in August after state officials removed two dozen girls who enrolled there.
The Householders' daughter Amanda said in a TikTok video on Wednesday that she was happy but conflicted about the charges being brought.
"This is a moment that does deserve to be celebrated," she said. "I am sad because they are my parents, but something my parents would always tell me is, 'You made your bed, now you have to lie in it.' Well, my parents made their bed and now they're going to have to lie in it. As hard as that is for me, it's about time."
Boyd Householder faces 79 felony counts, including charges for sodomy, sexual contact, child molestation and neglect of a child. His wife faces 22 felony counts for endangering the welfare of a child and neglect of child.
Register for free to continue reading
Registration is a free and easy way to support our truly independent journalism
By registering, you will also enjoy limited access to Premium articles, exclusive newsletters, commenting, and virtual events with our leading journalists
Already have an account? sign in
Join our new commenting forum
Join thought-provoking conversations, follow other Independent readers and see their replies