Trump begins reversing Obama-era climate change laws to make it easier for coal-fired power plants to pollute
US President pledged to revive struggling coal industry during election campaign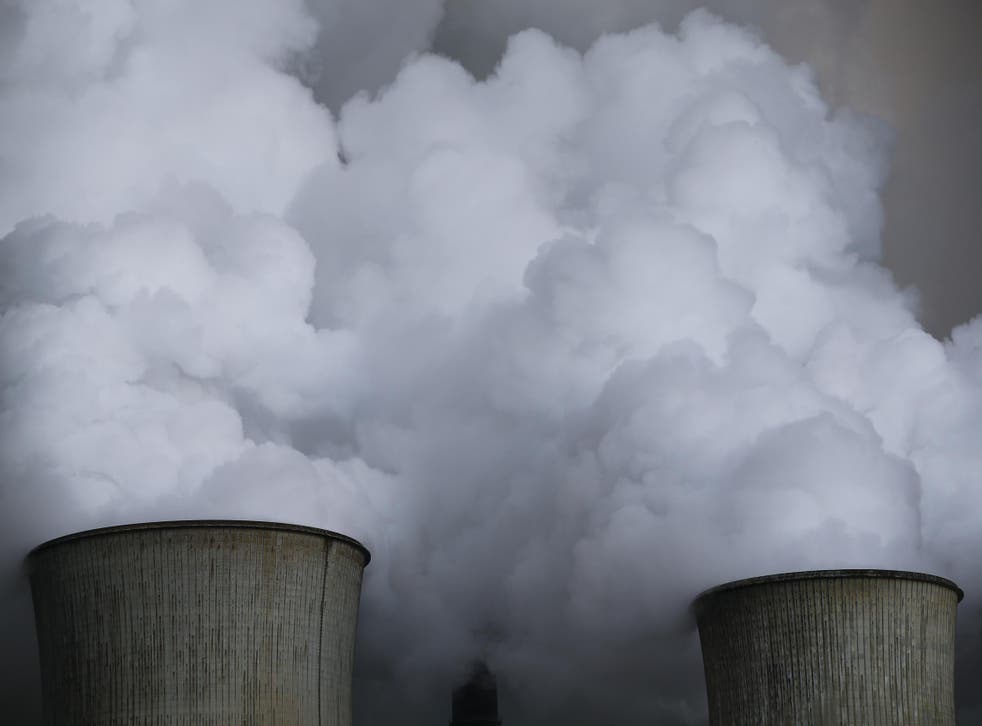 Donald Trump is preparing to roll back former president Barack Obama's key efforts to combat climate change by easing restrictions on greenhouse gas emissions from coal-fired power plants.
The Environmental Protection Agency is expected to release a plan in the coming days that will declare the Obama-era Clean Power Plan (CPP) unfair, claiming it exceeds federal law by setting standards that power plants are not able to reasonably meet.
The 43-page document supports the US President's pledge to revive the struggling coal industry and follows his campaign promise to pull the country out of the landmark Paris climate agreement.
An EPA spokesperson for administrator Scott Pruitt declined to comment on the authenticity of the leaked document but said the Obama administration "pushed the bounds of their authority so far" that the US Supreme Court issued a stay to prevent the Clean Power Plan from taking effect.
"Any replacement rule that the Trump administration proposes will be done carefully and properly within the confines of the law," EPA spokeswoman Liz Bowman said.
The CPP was called a "game changer" by the Union of Concerned Scientists in 2015 after it was passed into law to regulate the carbon emissions of power plants.
World news in pictures

Show all 50
According to the organisation, power plants account for almost 40 per cent of the country's emissions - "more than every car, truck, and plane in the US combined."
If left in place, the CPP would reduce power plants' carbon emissions by 2030 to a level 32 per cent lower than they were in 2005.
But Ms Bowman said the Obama administration's cost-benefits analysis of the CPP was "highly uncertain" in multiple areas and vowed that the Trump administration will present a range of scenarios to the public "in a robust, open and transparent way."
Industry groups said the repeal would reverse regulatory overreach implemented by the previous administration.
"The CPP represented an unlawful attempt to transform the nation's power grid ... and raise costs on American consumers," said Hal Quinn, president and CEO of the National Mining Association.
The CPP was put on hold by the Supreme Court last year following a legal challenge by industry and coal-friendly states.
Despite this, its inception has already seen a wave of closures of coal-fired plants.
The leaked plan was first reported by Bloomberg News.
Additional reporting by AP
Join our new commenting forum
Join thought-provoking conversations, follow other Independent readers and see their replies