Climate change could cause a french fry shortage
Researchers are attempting to breed a hybrid potato that is more resistant to climate change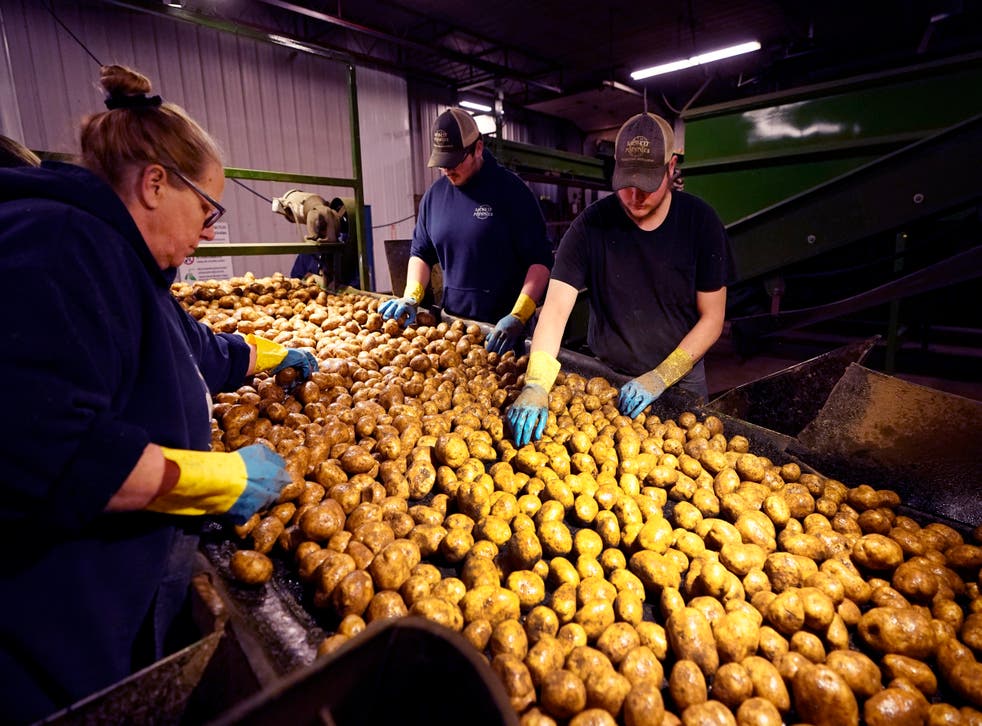 On top of raising sea levels, causing droughts, fuelling wildfires, producing extreme weather events and potentially displacing millions, the ongoing climate emergency may also make it more difficult to obtain french fries.
Rising temperatures are reportedly making it more difficult to cultivate Russet Burbank potatoes, which are widely considered the best potatoes for use as french fries due to their high starch content.
Potato growers in Idaho rely on melting mountain ice to provide water for agricultural operations elsewhere in the state. Climate change has resulted in less snow, and the snow that does fall melts faster, which has reduced the water available to farmers.
Idaho is well known for its status as the premiere grower of potatoes in the US. In 2019, the state produced 14.6 billion pounds of potatoes.
In past years, the snowpack in Idaho would be well established by April and would melt throughout the summer to refill the state's water sources.
However, a 2018 study found that snowfall in the state has dropped between 15 and 30 per cent since the middle of the 20th century.
To make matters worse, Idaho has experienced some of the most extreme warming in the US, with temperatures rising 1.5 degrees F every decade.
Last July, temperatures in Idaho were recorded as two degrees higher than the same time in 1990.
Higher temperatures can impact the size, appearance and taste of potatoes.
Russet Burbank potatoes – which are rumoured to be the variety used by McDonalds in their french fries – are particularly sensitive to changes in temperature. When Russet Burbank potatoes are fried, the parts that contain starch remain a white-beige colour, while the parts that contain sugar turn dark.
Swelling caused by climate changes produces more of the potato to appear dark when fried, which poses a problem for retailers, as consumers tend to prefer lighter coloured fries to those with dark spots.
To combat the issue, researchers have been attempting to use Russet Burbank potatoes to create hybrid plants that are more resistant to the effects of climate change.
The Blazer Russet and Clearwater Russet are both hybrids created from the Russet Burbank, and were accepted by McDonalds for use in french fries in 2016.
Join our new commenting forum
Join thought-provoking conversations, follow other Independent readers and see their replies