Coca-Cola cuts thousands of jobs across US and Canada amid declining sales
Company shares are down about 13 per cent this year amid coronavirus pandemic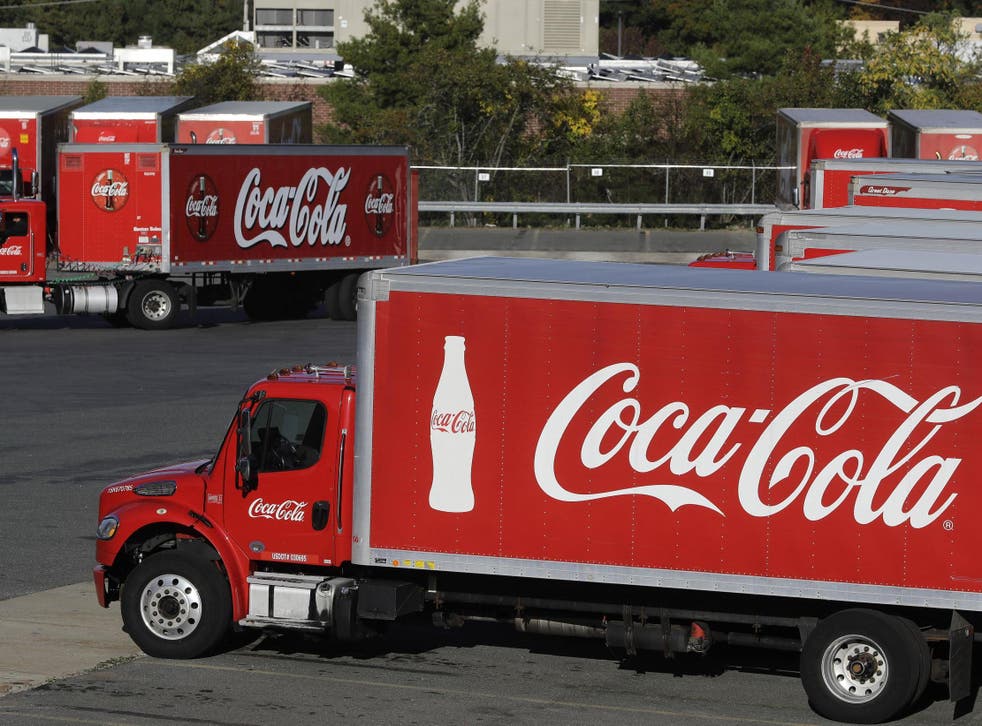 Leer en Español
Coca-Cola is offering 4,000 buyouts to workers as it prepares to make job cuts due to the coronavirus.
The company, which has suffered a decline in sales as a result of the pandemic, announced on Friday it would make "voluntary and involuntary" staff cuts.
Coca-Cola did not say how many jobs would be lost in total but has confirmed it will reduce the number of its individual business segments from 17 to nine.
In a statement, the company said that the voluntary programme was expected to reduce the number of involuntary redundancies.
Chair and chief executive James Quincey said the business would prioritise "a portfolio of strong brands and a disciplined innovation framework".
"As we implement these changes, we're continuing to evolve our organisation, which will include significant changes in the structure of our workforce," Mr Quincey said.
The global severance programmes are expected to incur expenses of up to $550m (£412m).
The company is just one of many with ties to the events and hospitality industry that has been severely affected by the virus.
Half of Coca-Cola's sales come from stadia and cinemas, which have all seen prolonged closures in an attempt to stop the spread of the disease.
Shares of Coca-Cola Company are down about 13 per cent this year and revenue in the Atlanta company's most recent quarter fell by 28 per cent.
Additional reporting by Associated Press
Join our new commenting forum
Join thought-provoking conversations, follow other Independent readers and see their replies