16.7 tonnes of cocaine seized by US Coast Guard in huge drugs bust
Dozens of suspected traffickers face prosecution in Florida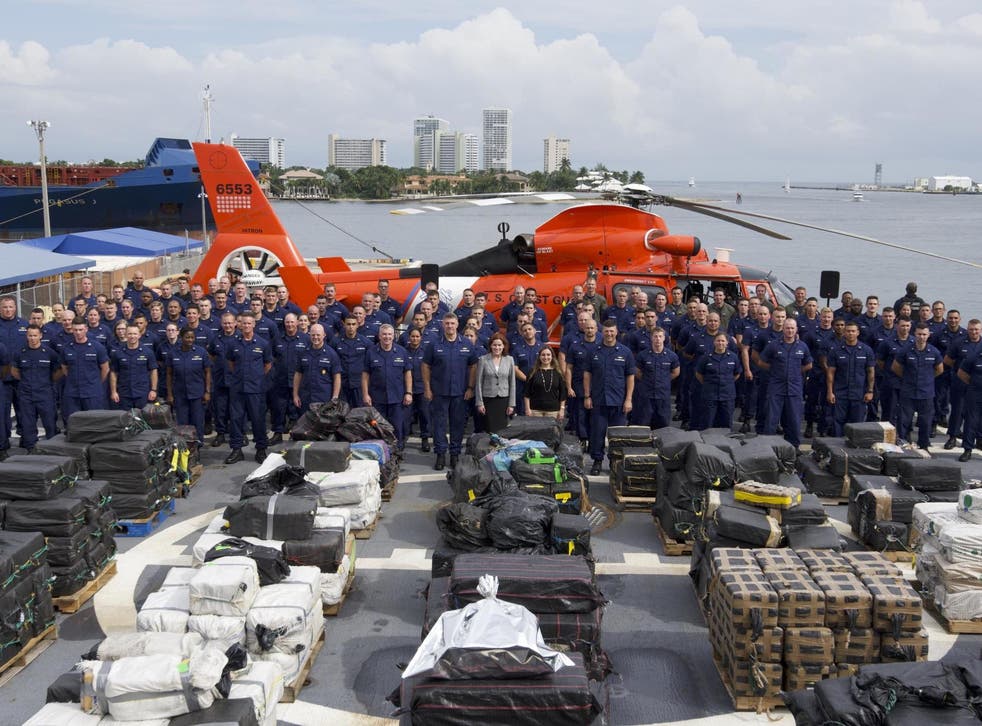 US authorities have seized 16.7 tonnes (18.5 tons) of cocaine with an estimated street value of more than $500m (£390m) from drug smuggling boats in the Pacific Ocean.
Packages of the illegal narcotic were confiscated from 15 vessels in international waters off the coasts of Central and South America, the US Coast Guard revealed on Friday.
Officials arrested 49 suspected traffickers who will face prosecution in southern Florida.
Eight US Coast Guard vessels were involved in the effort to seize the drugs, offloading the haul at Port Everglades in Fort Lauderdale.
Captain Jeffrey Randall, commanding officer of Coast Guard Cutter James, thanked the military agency's "partners and allies" for assisting in the operation.
"It takes a network to defeat a network, and we will continue to expand our capabilities and leverage these partnerships to amplify our impact and stop this illegal trade which threatens our national security and breeds instability in our partner nations," said Captain Randall.
World news in pictures

Show all 50
Cocaine remains one of the most popular illegal drugs in the US, where most of the world's cocaine is consumed.
"There are troubling early signs that cocaine use and availability is on the rise in the United States for the first time in nearly a decade," the US State Department said in a global narcotics trade report in 2017.
According to a recent UN report on drugs, potential global cocaine output reached 1,410 tons in 2016 - the highest level ever estimated.
Join our new commenting forum
Join thought-provoking conversations, follow other Independent readers and see their replies