Cocaine shipment worth £60m discovered in container arriving in US from Colombia
Seizure shows market for substance is resurging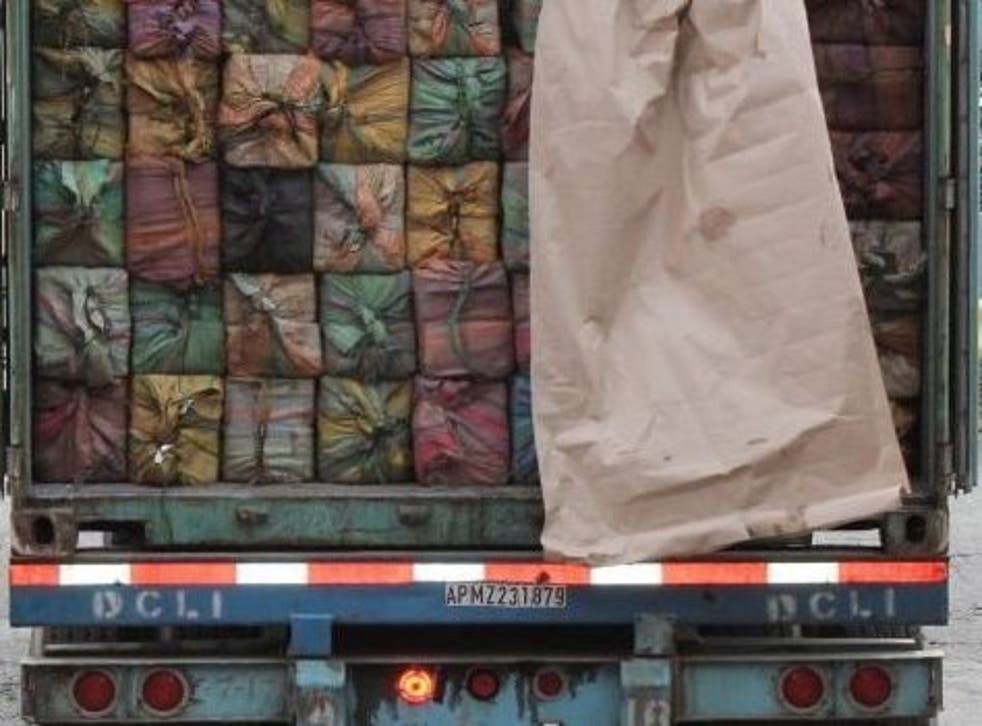 Authorities were conducting a routine inspection aboard the MSC Carlotta last month when a teal shipping container caught their eye: The pins that held the containers' doors in place appeared to have been doctored.
The Carlotta, a container ship, had just arrived in Newark, New Jersey, from Buenaventura, Colombia, and the container was supposed to contain dried fruit. Instead, officers opened the doors to find 60 tightly wrapped bundles of white powder, each the size of a small trunk.
The bundles turned out to be 3,200 pounds of cocaine, the largest drug shipment to be intercepted at Port Newark in a quarter-century, a bounty worth $77m (£60m) on the street, authorities said.
The discovery of the shipment underscored the reality that legal ports of entry remain the main channel through which illicit drugs flow, even though Donald Trump has contended drugs are pouring over the unsecured sections of the southern border.
The seizure on 28 February also suggested the city's market for cocaine was resurging, officials said, after several years during which heroin and fentanyl, a powerful synthetic opioid, had dominated New York's illicit drug scene.
Colombian reserve becomes world's largest rainforest national park

Show all 12
Ray Donovan, head of the Drug Enforcement Administration office in New York City, said dealers have begun combining fentanyl with cocaine, creating a new and deadly product. He said the giant cocaine shipment was a sign traffickers were pushing "to build an emerging customer base of users mixing cocaine and fentanyl".
Investigators from the Department of Homeland Security were trying to determine where the drugs came from, and how they ended up in Newark. Authorities said no arrests had yet been made.
1.6 tonnes of cocaine seized from boat in Cornwall
The port in Newark is one of the country's largest and is a hub for illicit drugs from China and Mexico to enter the United States.
Cocaine has taken a back seat in recent years to opioids like heroin and fentanyl, officials said. Heroin is often cut with fentanyl to make it more potent, a trend that has caused an increase in overdose deaths.
The Washington Post
Join our new commenting forum
Join thought-provoking conversations, follow other Independent readers and see their replies