Dutch journalists who were kidnapped by leftist rebels in Colombia 'released'
Derk Bolt and Eugenio Follender 'doing relatively well under the circumstances'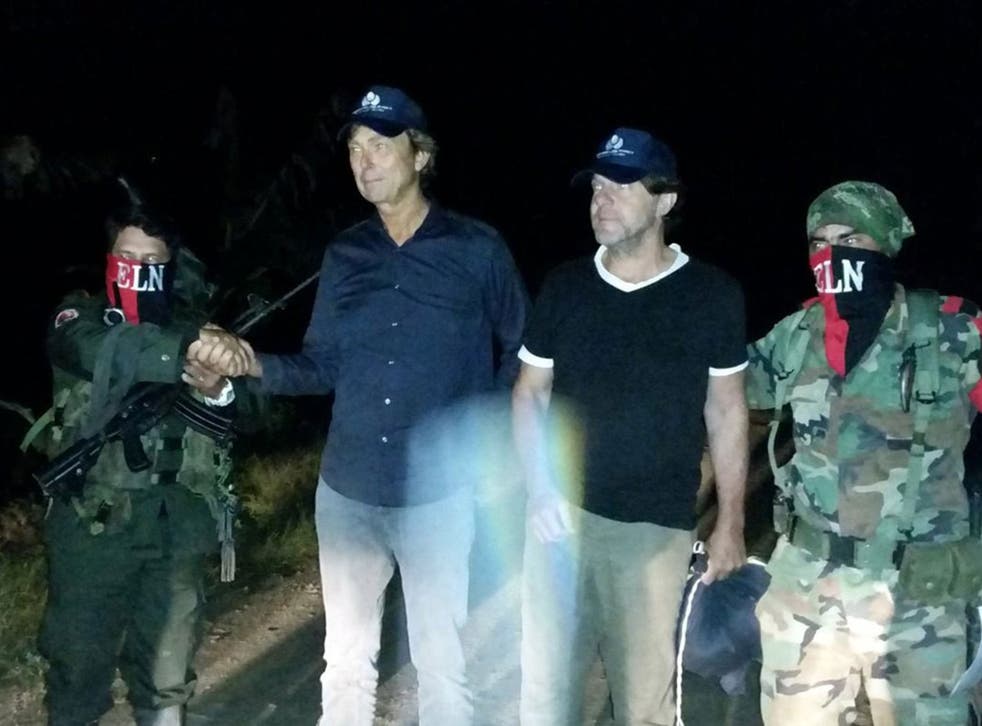 Two Dutch journalists who were kidnapped earlier this week by leftist rebels in Colombia have been released unharmed, Dutch Foreign Affairs Minister Bert Koenders said early Saturday.
Koenders said in a statement that Derk Bolt and Eugenio Follender "are doing relatively well under the circumstances."
Koenders said he spoke by phone to the journalists shortly after their release. "Bolt was ... very relieved. They have a long journey through the jungle ahead of them. We are doing all we can to bring them back to the Netherlands as soon as possible."
Colombian authorities said that Bolt and Follender were seized Monday by members of the National Liberation Army (ELN) while out reporting in the volatile Catatumbo region near the border with Venezuela.
Bolt is host of a Dutch television show called Spoorloos (Without a Trace), Follender a cameraman for the show, which attempts to help people find their long-lost blood relatives.
"We are incredibly happy and relieved," the show said in a Facebook post. "We are grateful to the ministry of foreign affairs. They have done everything, in The Hague and Bogota, to get Derk and Eugenio home safely."
Dutch national broadcaster NOS reported that Bolt told a radio station in Colombia that he and Follender were treated well by their captors.
The ELN is Colombia's last major guerrilla army with about 1,500 troops.
AP
Register for free to continue reading
Registration is a free and easy way to support our truly independent journalism
By registering, you will also enjoy limited access to Premium articles, exclusive newsletters, commenting, and virtual events with our leading journalists
Already have an account? sign in
Register for free to continue reading
Registration is a free and easy way to support our truly independent journalism
By registering, you will also enjoy limited access to Premium articles, exclusive newsletters, commenting, and virtual events with our leading journalists
Already have an account? sign in
Join our new commenting forum
Join thought-provoking conversations, follow other Independent readers and see their replies