The six-minute tragedy: Speculation mounts that commuter jet was forced into holding pattern that meant it ran out of fuel
Cause of Colombian plane crash remains a mystery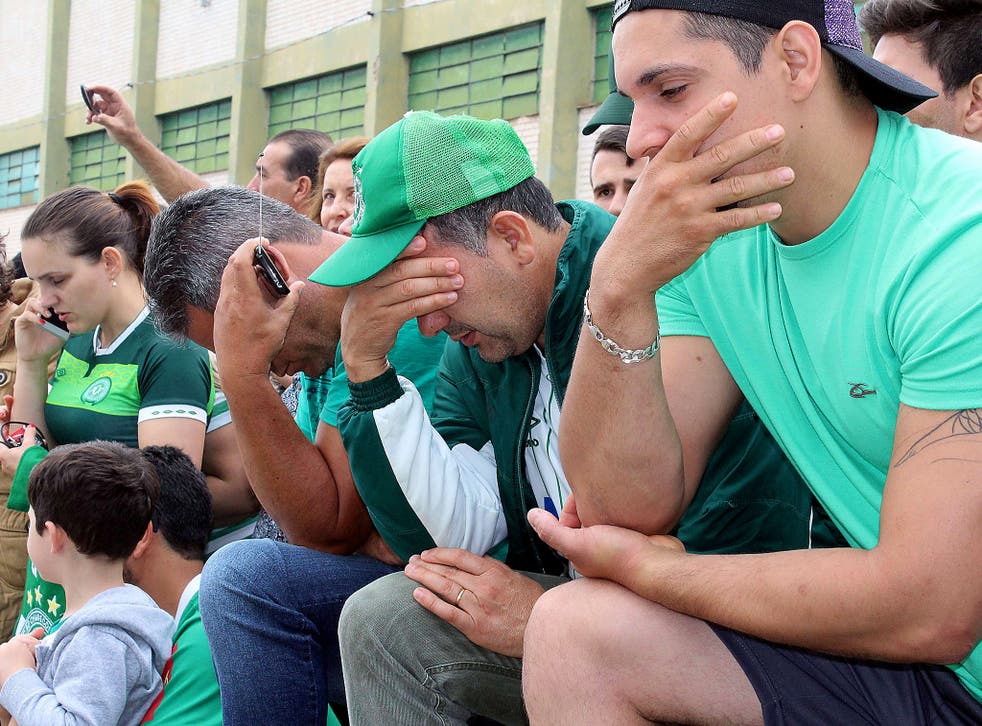 As Brazil comes to terms with the loss of a top football team and dozens of other passengers in the worst air disaster of 2016, attention is focusing on whether the chartered jet ran out of fuel.
The British-made Avro RJ85 jet crashed on the approach to Medellín's main airport in Colombia. Seventy-one people died; six survivors are being treated in hospital.
The 17-year-old jet had taken off from the airline's home base in Santa Cruz, Bolivia at 6.18pm local time on Monday evening. Almost five hours later, it crashed and broke up about 20 miles south of the city's Rio Negro airport.
Early reports suggested that the pilots reported an electrical failure, but aviation safety experts have raised the possibility that this was a result of all four jet engines shutting down.
Chapecoense Real Tribute

Show all 11
The flight from Santa Cruz was 1,850 miles, a sector close to the maximum for the Avro RJ85 jet with a heavy passenger load and without additional fuel tanks. The distance is further than from Edinburgh to Istanbul, a sector that is currently flown by a Boeing 737, which is larger and has a longer range. The 737 or its Airbus equivalent, the A320, would be the standard choice for a route of that length.
Pilots routinely load enough fuel for the planned flight plus sufficient for flying a holding pattern, diverting to an alternate airport and a reserve allowing a further 30 minutes of flight.
Video shows Chapecoense celebrating win five days before plane crash
But speculation is mounting that the captain of the Medellín-bound plane, Miguel Quiroga, opted not to stop en route to refuel, in a bid to save time and money. The captain was also part-owner of the airline.
Eight minutes before contact was lost with the doomed plane, the aircraft entered a holding pattern at 21,000 feet above sea level. It is believed that the pilots were instructed to hold to allow another aircraft to land. A VivaColombia flight from the capital, Bogota, to San Andres had requested a precautionary diversion to Medellín because of a fault on board. It is feared that the extra fuel burned while the RJ85 jet flew a holding pattern may have proved fatal.
Six minutes later, the RJ85 aircraft joined the approach to the airport. It disappeared from radar two minutes later, and soon afterwards collided with mountainous terrain.
The charter was carrying a leading Brazilian football team, Chapecoense, plus club staff and journalists. The team were flying to the first leg of the Copa Sudamerica final against Atlético Nacional of Medellín.
The Independent has analysed fatal air accidents so far this year. Even after this latest tragedy, the death toll from the crashes of three jets and two propeller planes total 235 - far fewer than in 2014 and 2015, when human intervention led to many fatalities.
Join our new commenting forum
Join thought-provoking conversations, follow other Independent readers and see their replies