Colorado doctor says she is not racist for calling Michelle Obama 'monkey face' on Facebook
'There! I feel better and am still not racist!!! Just calling it like it is!'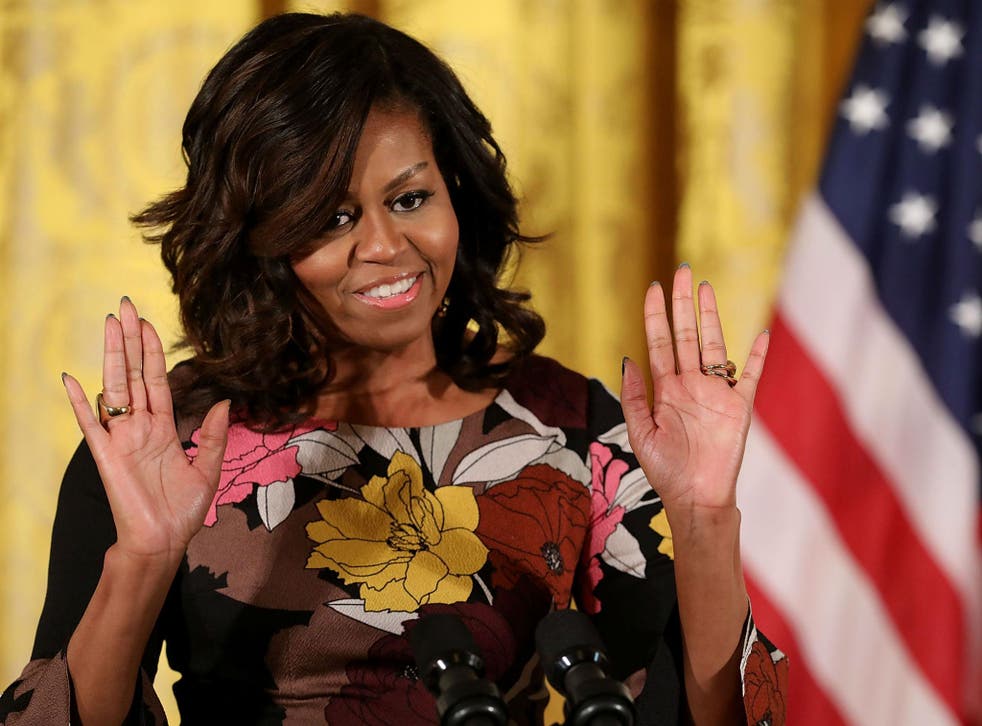 A doctor who used a racial slur against Michelle Obama on social media has been temporarily banned from seeing patients.
Michelle Herren, an anesthesiologist and assistant professor at Colorado University School of Medicine in Denver, posted a photo of the First Lady on social media and wrote: "doesn't seem to be speaking too eloquently here, thank god we can't hear her! Harvard??? That's a place for 'entitled; folks said all the liberals!"
Ms Herren added she was just "calling it like it is".
"Monkey face and poor ebonic English!!! There! I feel better and am still not racist!!! Just calling it like it is!"
A complaint by fellow Facebook user Joann Nieto was sent to the Colorado University Board of Regents.
"Hiding behind the excuse that you're not racist doesn't negate the fact that you are being racist," Ms Nieto told KMGH news.
Michelle Obama laughs at 'run for president' heckle
Ms Herren told the same news channel that her comments had been taken out of context and she had not realised the word "monkey" was racist.
Her comment and her Facebook page have since been taken down.
As reported by the Denver Post, Ms Herren was no longer seeing patients at the medical centre, but it was unclear if she had been formally suspended.
The medical centre said in a statement: "Until further notice, Michelle Herren, MD, will not be seeing patients or providing anesthesia services at Denver Health."
The statement was a turnaround to an earlier statement, which said the centre was appalled by her remarks but as a public entity, they could not terminate her employment based on her "off-duty" remarks, "regardless of how offensive" they might be.
The news comes shortly after Beverly Whaling resigned as mayor of Clay in West Virigina after she described Ms Obama as an "ape in heels".
Register for free to continue reading
Registration is a free and easy way to support our truly independent journalism
By registering, you will also enjoy limited access to Premium articles, exclusive newsletters, commenting, and virtual events with our leading journalists
Already have an account? sign in
Register for free to continue reading
Registration is a free and easy way to support our truly independent journalism
By registering, you will also enjoy limited access to Premium articles, exclusive newsletters, commenting, and virtual events with our leading journalists
Already have an account? sign in
Join our new commenting forum
Join thought-provoking conversations, follow other Independent readers and see their replies