Colorado officials replace '420' mile marker with 419.99 to deter marijuana-minded thieves
The number 420 has been long associated with cannabis use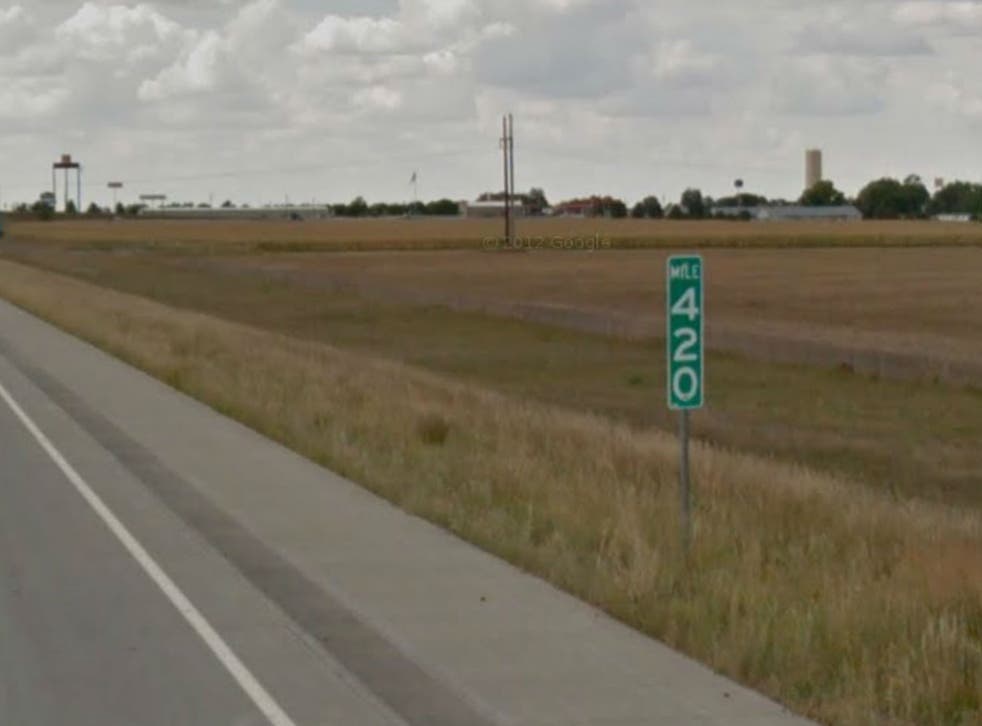 Colorado officials have been forced to replace a '420' road marker sign with 'mile 419.99' to deter thieves from stealing the sign.
The three digit number has long been associated with cannabis and smoking cannabis and officials say the sign has been repeatedly stolen over the years.
Colorado welcomed new laws legalising the legal sale and consumption of marijuana with 'Green Wednesday' on 1 January, that saw scores of people queuing to buy store-bought weed.
Amy Ford of the Colorado Department of Transportation said the "MILE 420" sign near Stratton was stolen for the last time sometime in the last year after officials replaced it with a sign that says "MILE 419.99."
Ford says it's the only "420" sign to be replaced in the state that recently legalized recreational marijuana, as most highways are not long enough to warrant one.
Ms Ford told KUSA-TV: "It's a traffic safety thing. It's a helpful thing to have these signs on the road. But people kept ripping them off.
"So this is our way to test it out. So far it's working"
Mile 419.99, about 25 miles from the Kansas border, isn't the only place in Colorado with a fractional mile marker. Cameron Pass in Larimer County has a "MILE 68.5" sign after frequent thefts of the "MILE 69" sign.
The term 420 is a code-term used to describe the consumption of cannabis, with 20 April even celebrated as a counter culture holiday where people smoke cannabis together.
Register for free to continue reading
Registration is a free and easy way to support our truly independent journalism
By registering, you will also enjoy limited access to Premium articles, exclusive newsletters, commenting, and virtual events with our leading journalists
Already have an account? sign in
Register for free to continue reading
Registration is a free and easy way to support our truly independent journalism
By registering, you will also enjoy limited access to Premium articles, exclusive newsletters, commenting, and virtual events with our leading journalists
Already have an account? sign in
Join our new commenting forum
Join thought-provoking conversations, follow other Independent readers and see their replies