Colorado students fight for gun rights
University's bid to prevent Virginia-style rampage is stalled by campus opposition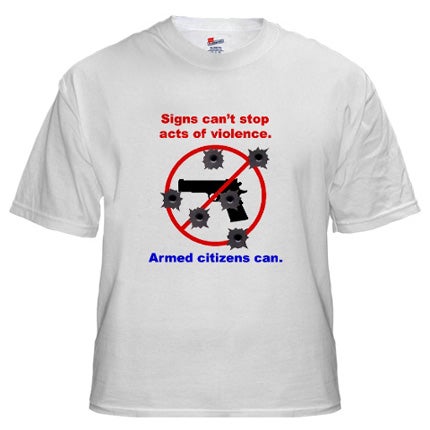 What seemed like common sense to some is nothing less than an assault on the US Constitution to others, which is why a governors meeting at Colorado State University today to approve a ban on students bearing concealed weapons on its main campus in Fort Collins is likely to be rowdy.
Preventing bloodshed is the first thing on the board's mind. It is three years since the shooting rampage at Virginia Tech that took the lives of 32 students and staff and just under two weeks since Amy Bishop, a professor at the University of Alabama, allegedly shot six of her colleagues, killing three of them.
Yet there has been such a push-back against the plan that the board may defer a decision today to await further public comment. The proposed change in the rules has reignited emotions about the place of guns in American culture. It is a debate that gets snarled in the conflicting logic of gun ownership rights and the simple notion that bullets and blackboards don't mix.
State law allows citizens to carry concealed weapons as long as they have a permit. And many of the 22,000 students at the Fort Collins campus say they should not be treated differently from ordinary Coloradans. In December, the students' governing body voted overwhelmingly to resist the gun ban.
Gun right groups are keen to support the students. The Rocky Mountain Gun Owners has warned that imposition of the ban would be met by a lawsuit. And the local sheriff said he would never jail a student for breaking the ban because state and federal law comes before campus law.
Since the Virginia shootings, state legislatures across the US have debated a variety of laws concerning guns in lecture halls, but few have taken significant action. The most recent big change came in Utah in 2004, which voted to lift a decades-old gun ban for the 44,000-strong University of Utah.
Whenever a change in the rules is discussed, national groups rush in with their agendas. On Friday, the Colorado board of governors received a petition from Students for Concealed Carry on Campus (SCCC), a group that says young scholars stand a better chance of surviving the kind of rampage that occurred in Virginia if – as it were – they pack a pistol in their pencil case.
"You know, there's a saying: 'When seconds count, the police are only minutes away.' If there was a concealed-carry permit holder nearby, it's possible that a couple lives might've been saved," Tim Campbell, a Fort Collins student and SCCC member, told a local TV channel.
On the other side of the argument is Gun Free Kids, an organisation that began a "Keep Guns off Campus" campaign two years ago in response to the Virginia slaughter. It deploys research from law enforcement groups that suggests that there is no correlation between gun-toting citizens and lowered rates of violence. The group also says that there are few places where guns should be less welcome than on campuses. "With binge-drinking, drug use and the pressures that college students are under, we just think introducing guns into that environment, it's the wrong thing to do," said campaign director Andy Pelosi.
Gun control is especially contentious in the American West with its frontier history, but Brad Bohlander, a spokesman for the Fort Collins campus, said that they would merely be falling into line with restrictions in force in the vast majority of American universities.
"It really came down to two general issues, number one: best practices, just looking at what other universities are doing, and very, very few outside of the state of Utah allow concealed weapons on campus," he said recently. "The second is risk management, and it really comes down to this university is responsible for managing risk on this campus of the students."
Join our commenting forum
Join thought-provoking conversations, follow other Independent readers and see their replies