Columbus Day 2017: Why more and more cities are celebrating Indigenous People's Day instead
Holiday marking legendary explorer's 'discovery' of America now regarded as problematic in many quarters, with increasing number of towns observing more culturally-sensitive alternative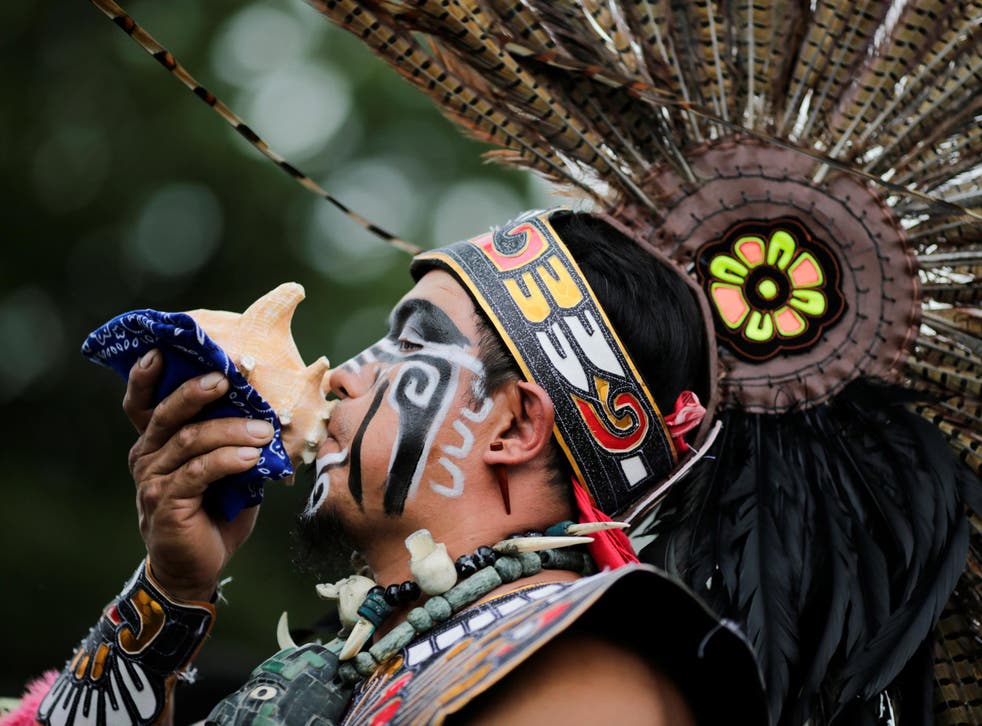 Today is Columbus Day, celebrated as a federal holiday in the US since 1937 and intended to honour Genoese explorer Christopher Columbus and his discovery of the Americas in October 1492.
Columbus - famously supposed to be setting out for Asia - has been hailed in the "New World" since Italian-Americans in New York City marked the 300th anniversary of their ancestor's arrival in 1792, but the day was only formally recognised when the state of Colorado made it an official holiday in 1905.
Since its national acceptance by order of President Franklin D. Roosevelt 32 years later, US citizens have seized the day as a chance to reflect on their heritage.
However, in recent decades Columbus Day has come to be regarded as problematic in many quarters, on the grounds that the Italian did not "discover" the continent at all - it was already populated by indigenous people - and merely facilitated its colonisation by Western European powers, whose efforts to bring "civilisation" saw the Native American population systematically decimated by white imperialists claiming the land as their own.
With this bloody history in mind, Indigenous People's Day was born in 1977 as a more culturally-sensitive alternative. A celebration intended to recognise and respect the proud traditions and customs of North America's great tribes, it was first marked in 1992, five centuries on from Columbus setting sail.
Berkeley in California was the first to recognise the day in place of Columbus Day, but more and more towns do so every year, with 23 new locales observing Indigenous People's Day for the first time in 2017.
Austin in Texas and Salt Lake City, Utah, decided to opt for the new holiday as late as last week and Santa Barbara, California; Silver City, New Mexico; and Miami County in Kansas have all expressed interest in following suit in future.
Los Angeles is set to make the switch in 2019, the biggest city to do so thus far.
The date Indigenous People's Day is held on varies slightly every year however and, in 2017, America's states and towns face a stark choice as both holidays fall on the same day.
In a moment when the US is tackling tough questions regarding its attitude to race and reassessing the darker aspects of its history - in the age of Black Lives Matter and Confederate flag-bearing white supremacists rallying in Charlottesville, Virginia - the debate over the future of Columbus Day couldn't be more timely.
Native Americans remain an important voice in US society and the Sioux's recent struggle to oppose an oil pipeline running through the Standing Rock Reservation in North and South Dakota only serves to highlight their ongoing plight.
New York City's Mayor Bill de Blasio is currently considering whether to pull down a number of divisive statues across the Big Apple, including one of Columbus near Central Park. If that monument is toppled, Columbus Day itself could soon follow.
Join our new commenting forum
Join thought-provoking conversations, follow other Independent readers and see their replies