An algorithm that predicts relationship status with 86 per cent accuracy has decided President Trump is single
President's late-night rants led the computer to identify him as 'not married'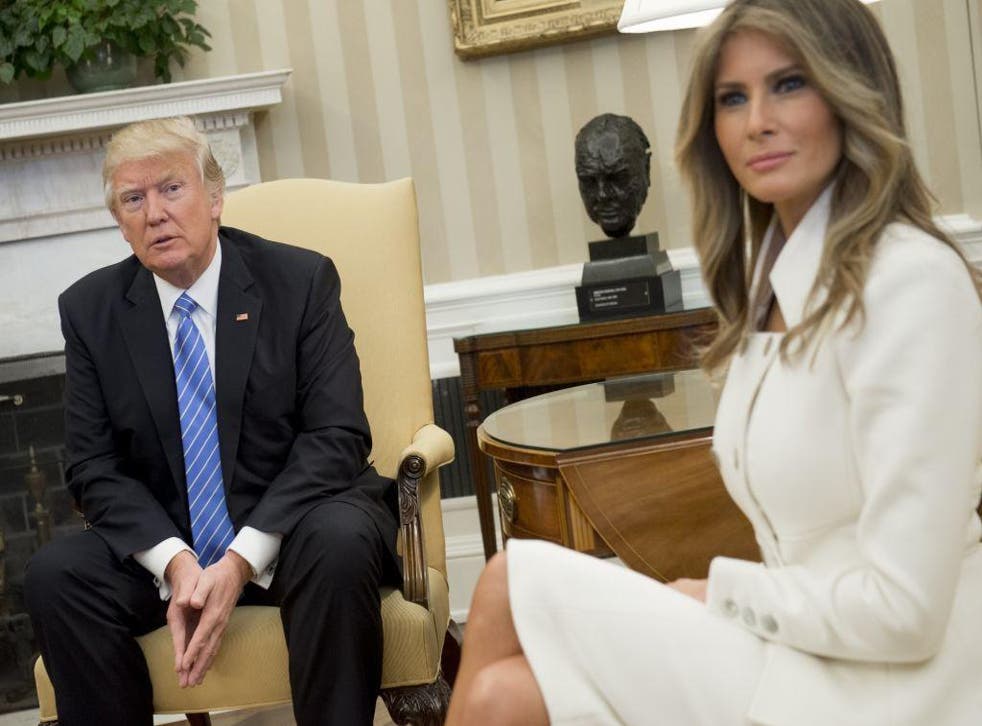 President Donald Trump's erratic Twitter habits led a sophisticated computer algorithm to conclude that he lives "like a bachelor".
The artificial intelligence system, which is used to predict the marital status of social media accounts and claims to have an 86 per cent accuracy rate, identified Mr Trump as "not married".
The algorithm was developed by researchers at ITMO University in St Petersburg and the National University of Singapore, who trained the computer through machine learning to analyse data from Twitter, Instagram and Foursquare.
In order to predict marital status the programme looks at parameters such as tweet length, the kinds of images frequently posted, and check-in distribution.
In an experiment presented to an artificial intelligence conference San Francisco, researchers collected and analysed the social media accounts of Barack Obama and Donald Trump.
Using this data, the AI correctly guessed that Mr Obama was married.
President Donald Trump life in pictures

Show all 16
According to the developers, the inconsistency can be explained by the President's bachelor-like tendency for tweeting late at night, and the fact that his assistants often update his account on his behalf.
"We all know about his wife Melania," said Andrey Filchenkov, associate professor of Computer Technology Department at ITMO.
"But in this case, we are studying whether all Trump's assistants are married or not. We are not guessing who Trump is, but who runs his social media."
Melania looks uncomfortable during the first couple's dance at the inaugural ball
The experiment was designed to predict future trends in "making human psychological portraits."
'Many scientific sources associate a person's psychological type with his marital status,' said Kseniya Buraya, a co-author of the paper.
It has recently been suggested that Mr Trump's own presidential campaign used sophisticated user profiling technology to target voters.
Zurich publication Das Magazin has claimed that Cambridge Analytica, a company hired by the Trump campaign during the election, used highly sophisticated "data modelling and psychographic profiling" techniques in order to more accurately target certain demographics with political advertising.
Alexander Nix, CEO of Cambridge Analytica, has boasted of profiling "every adult in the United States of America—220 million people".
Register for free to continue reading
Registration is a free and easy way to support our truly independent journalism
By registering, you will also enjoy limited access to Premium articles, exclusive newsletters, commenting, and virtual events with our leading journalists
Already have an account? sign in
Register for free to continue reading
Registration is a free and easy way to support our truly independent journalism
By registering, you will also enjoy limited access to Premium articles, exclusive newsletters, commenting, and virtual events with our leading journalists
Already have an account? sign in
Join our new commenting forum
Join thought-provoking conversations, follow other Independent readers and see their replies