Confederate flag: Morgan Freeman and John Grisham join celebrities calling for emblem's removal from Mississippi state banner
A campaign against the flag has gathered pace since the Charleston shootings in June
Andrew Buncombe
Monday 17 August 2015 23:57 Comments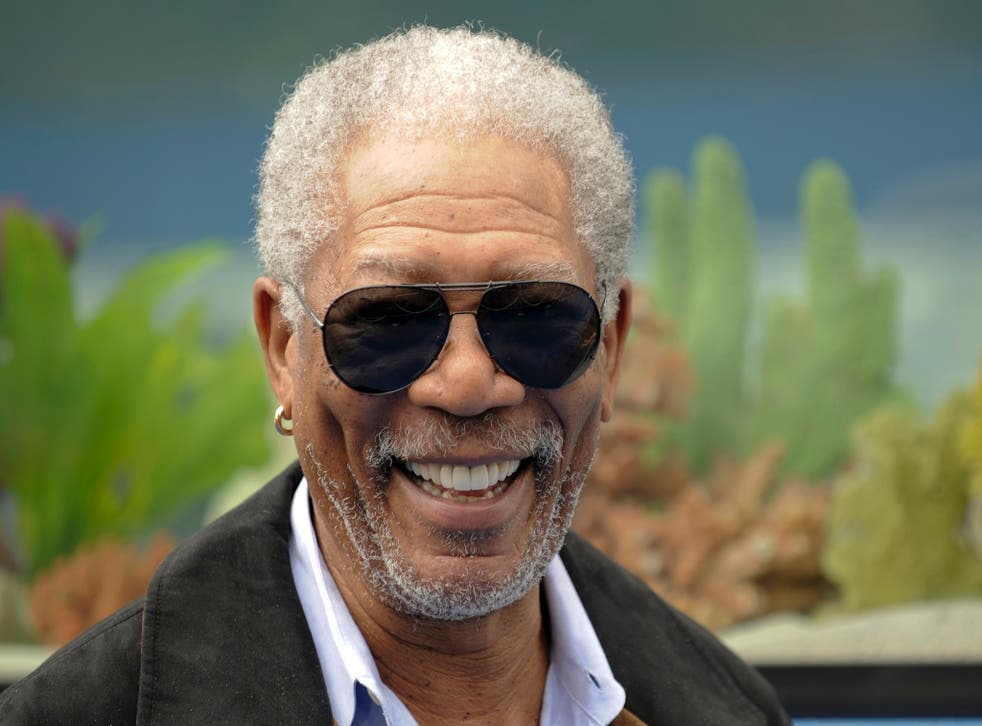 The author John Grisham has joined actor Morgan Freeman and singer Jimmy Buffett in calling for Mississippi to remove the confederate emblem from the state's flag.
Amid a growing campaign to let Confederate flags exist only in museums – a campaign that gathered momentum after the shooting dead of nine black church members in South Carolina – the celebrities added their name to a full-page newspaper advert calling for change.
"It is simply not fair, or honourable, to ask black Mississippians to attend schools, compete in athletic events, work in the public sector, serve in the National Guard, and go about their normal lives with a state flag that glorifies a war fought to keep their ancestors enslaved," said the open letter signed by a host of famous current and former Mississippi residents.
"It's time for Mississippi to fly a flag for all its people."
The letter appeared on Saturday in the the Clarion-Ledger newspaper, the Associated Press said. Among those who also signed it were Kathryn Stockett, author of The Help, a novel about African-American maids working in white households in Jackson, Mississippi.
The Confederate battle flag was carried by forces supporting the secessionist, pro-slavery southern states in the 1861-85 American Civil War. But in the 1960s, as the civil rights movement gathered strength, many of those opposed to equality rallied around the banner.
This year, state governments and businesses around the US have removed Confederate symbols since Dylann Roof was accused in June of shooting dead the church members in Charleston.
In the days after the shooting, images emerged that showed the 21-year-old posing with the Confederate flag. Mr Roof, who apparently also published a racist manifesto that was discovered online, has been charged with nine counts of murder.
Following his arrest, a contentious and emotional debate played out among politicians in South Carolina. Eventually a Confederate flag that flew in the grounds of the state legislature was taken down last month.
A number of prominent Mississippians - including the great-great-grandson of Confederate President Jefferson Davis - already had said they believed it was time to remove the Confederate symbol from Mississippi's flag.
Governor Phil Bryant said voters made their views clear in 2001, when 64 per cent rejected a proposal to change the state flag to 20 white stars on a blue field.
But in June, Phillip Gunn, the white Republican speaker of the Mississippi, added his voice to the debate, saying he also believed the flag needed to be changed.
"We must always remember our past, but that does not mean we must let it define us," said Mr Gunn.
"As a Christian, I believe our state's flag has become a point of offence that needs to be removed."
Register for free to continue reading
Registration is a free and easy way to support our truly independent journalism
By registering, you will also enjoy limited access to Premium articles, exclusive newsletters, commenting, and virtual events with our leading journalists
Already have an account? sign in
Join our new commenting forum
Join thought-provoking conversations, follow other Independent readers and see their replies