Inside the hunt for a coronavirus test that could bring an end to lockdown
Richard Hall speaks to a scientist working on a test that the US government hopes could allow people to return to work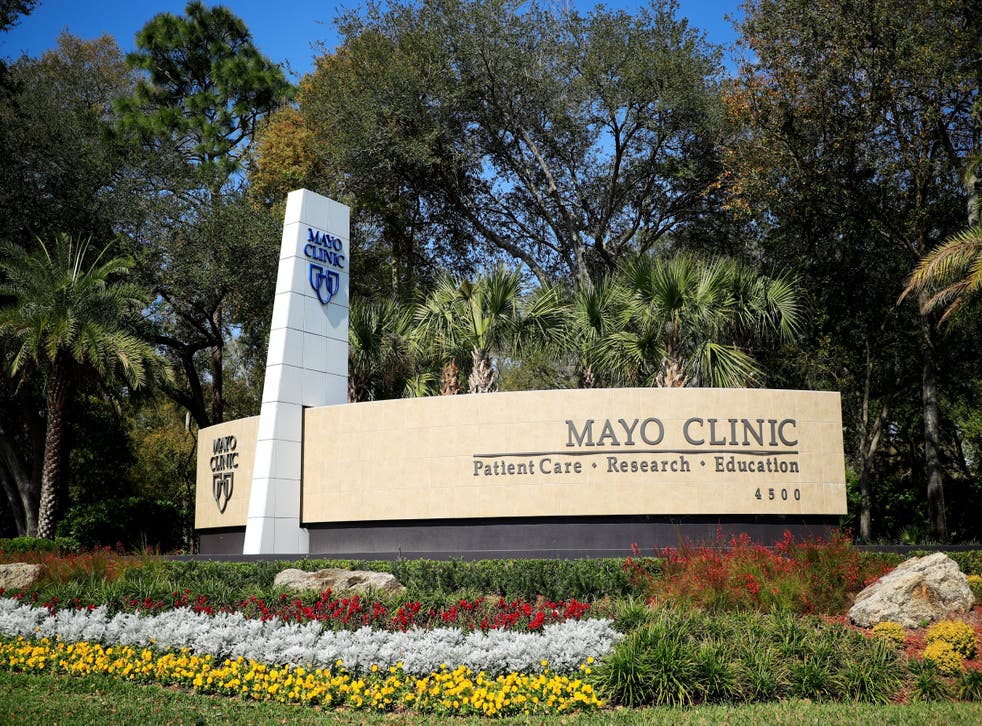 Scientists have launched a major new study into people who have recovered from the coronavirus, which the White House hopes could lead to ending America's nationwide lockdown.
The researchers begin tests this week to discover the effectiveness of using blood plasma from Covid-19 convalescents to trigger immunity to the virus.
Public health officials in the United States hope the tests could be used to clear people to return to work and restart the economy, but scientists working on the project are urging caution.
"This can be used as a tool to help more strategically redeploy individuals back to work," says Dr Elitza Theel, director of the Mayo Clinic laboratory performing antibody testing for Covid-19.
"I don't know that it's going to be the magic bullet or the only thing that decides that, but it will probably play a role," she tells The Independent.
Rather than test whether the subject currently has the virus, these antibody tests will determine if a person has had it and subsequently recovered – even if they haven't displayed symptoms. They do that by testing the blood for antibodies associated with the disease. A person with the antibodies in their blood would theoretically be immune to the virus, and may then be cleared to return to work.
"These individuals are likely to be at lower risk of getting infected or reinfected. But exactly how that's going to be rolled out, we have yet to see," she says.
Crucially, as the world waits for a vaccine that will deal a decisive blow to the virus, the antibodies could also be used to treat coronavirus patients. Blood plasma from someone who has recovered from the virus would be transfused into an infected patient in the hopes that antibodies in the plasma would inactivate the virus in the patient. The same method was used during the 1918 Spanish influenza outbreak.
As the US has struggled to contain the spread of the deadly virus across the country, the Trump administration has repeatedly expressed its desire to restart the economy as soon as possible.
Speaking a little over the week ago, Donald Trump said: "We can't have the cure be worse than the problem. We have to open our country because that causes problems that, in my opinion, could be far bigger problems."
Some European governments have raised the possibility of using "immunity certificates" to allow recovered patients to return to work. But Dr Theel says there is a lot scientists do not know about the body's immune response to the virus, and widespread use of the tests may take some time.
"The level and the duration of protective immunity is not something that these tests tell us. They tell us that you've been infected, and there are antibodies, but whether they're neutralising and entirely protective, we frankly just don't know yet," she says.
"But I think what we can say is that these individuals are likely at lower risk of getting infected compared to antibody-negative individuals," she adds.
The US Food and Drug Administration has said the Mayo Clinic is leading the initiative to test the convalescent plasma.
Dr Anthony Fauci, an infectious disease expert and leading member of the White House coronavirus taskforce, said on Thursday that he hoped the tests would be available "very soon".
"It is likely, but we need to prove it, once you've been infected, that you are very likely protected against subsequent challenges to the same virus, which means you may have a cohort of people who are actually protected," he said.
However, Dr Theel warns that the capacity of her team is currently limited, and that testing is first going to be focused on the people who most need it, such as convalescent plasma donors.
"Everybody wants to know if they had it, right? I understand the anxiety, I want to know myself, but we're really limited in our capacity currently and we really want to prioritise testing for patients in whom the result is going to lead to some sort of clinical decision being made," she says.
"We're also trying to better understand the exposure of some of our healthcare workers and consider more strategically how we would redeploy them back to work," she says.
In recent weeks, the United States has become the epicentre of the global coronavirus crisis. More than 450,000 people have tested positive for the virus and 15,000 people have died, according to Johns Hopkins University.
The number of hospitalisations in New York, the worst-affected city in the country, has begun to plateau in recent days. But political leaders have cautioned against celebrating early.
While some cities around the world have begun to ease their lockdowns – including the Chinese city of Wuhan, where the virus originated – there is still much scientists do not know about Covid-19.
The research being conducted by Dr Theel's team hopes to fill some vital gaps. Testing of people who may have contracted the virus and recovered without displaying symptoms will give public health officials a much more accurate picture of how widespread the virus is, and how it spread. That additional information about asymptomatic carriers will in turn produce a much more accurate fatality rate.
All of that information could help determine when the country will reach a state of herd immunity – a key point factor in deciding when to end lockdowns.
Before she began work on this current project, Dr Theel's research was focused on diagnostics for various infectious diseases, much of it relevant to the scientific research being conducted into the coronavirus outbreak today.
"I think laboratories were scientifically prepared. But really nothing prepares you for a true pandemic. It's really an all hands on deck kind of event," she says.
Register for free to continue reading
Registration is a free and easy way to support our truly independent journalism
By registering, you will also enjoy limited access to Premium articles, exclusive newsletters, commenting, and virtual events with our leading journalists
Already have an account? sign in
Register for free to continue reading
Registration is a free and easy way to support our truly independent journalism
By registering, you will also enjoy limited access to Premium articles, exclusive newsletters, commenting, and virtual events with our leading journalists
Already have an account? sign in
Join our new commenting forum
Join thought-provoking conversations, follow other Independent readers and see their replies