Coronavirus pandemic needs global response, urges Bill Gates
In developing countries 'death tolls will likely be worse than anything we've seen so far', says Microsoft founder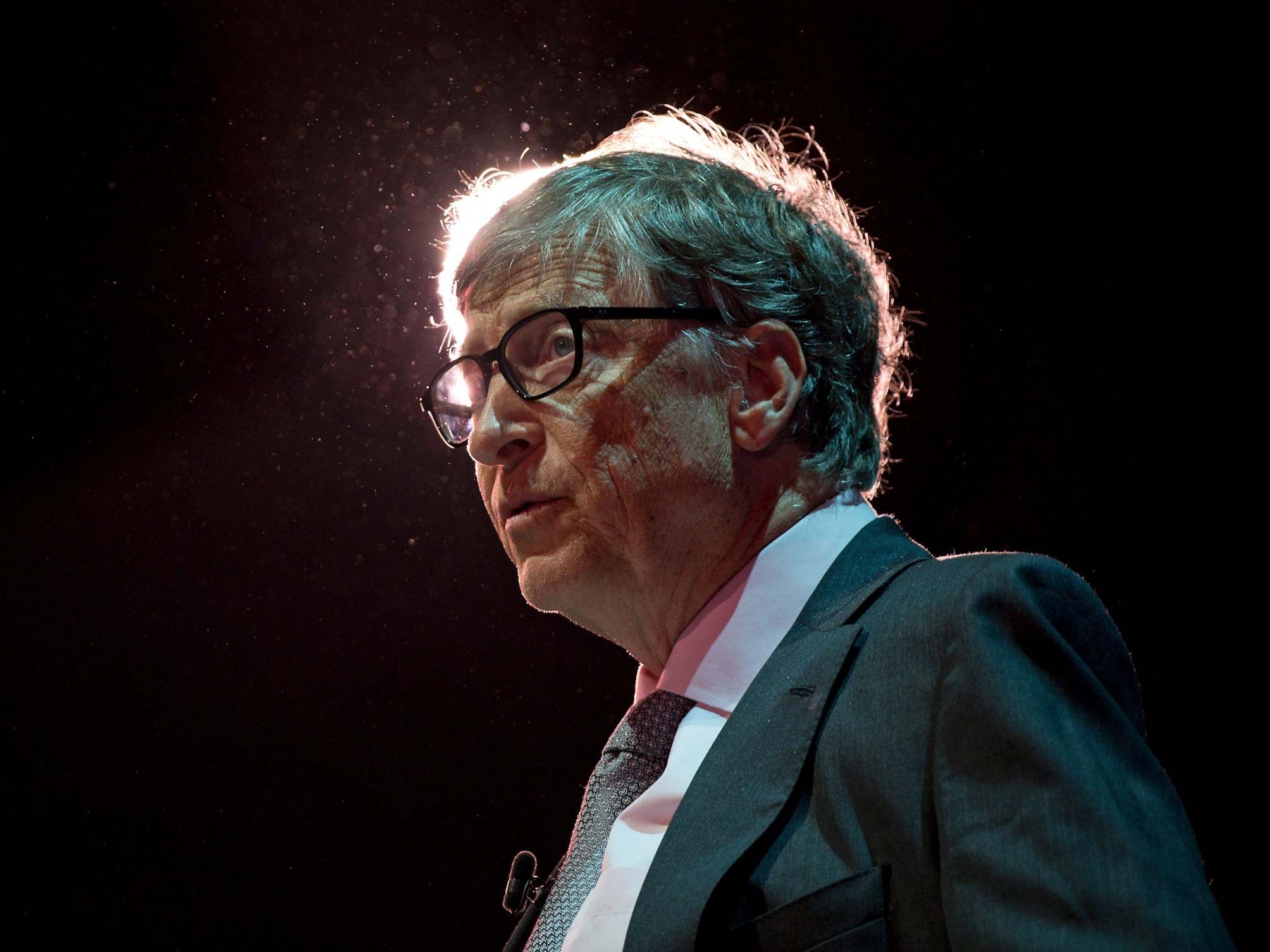 Microsoft founder Bill Gates has called for leaders of countries around the world to come together in a stronger united effort to thwart coronavirus.
Mr Gates urged "a global approach" to fighting the virus and warns if unchecked, the disease could spread through less developed countries and then reinfect richer nations in a series of deadly waves.
Mr Gates's suggestions come after G7 foreign ministers were unable to agree a joint communique after the US insisted Covid-19 be described as the Wuhan virus.
The failure is in stark contrast to the actions of leaders following the global financial crisis in 2008, which was credited with taking action to stave off even worse impacts.
In an article for The Sunday Telegraph, Mr Gates writes: "Covid-19 hasn't yet hit many low- and middle-income countries hard. We're not exactly sure why. But what we do know is that the disease will eventually spread widely in these nations, and without more help, the caseloads and death tolls will likely be worse than anything we've seen so far."
"You don't have to live in a developing country to worry that this might impact you. Even if wealthy nations succeed in slowing the disease over the next few months," he said.
"Covid-19 could return if the pandemic remains severe enough elsewhere. It is likely only a matter of time before one part of the planet reinfects another."
Mr Gates said frontline health workers "should be tested first and receive priority access to personal protective equipment," and called for nations to agree a framework written up by the World Health Organisation which prioritises the deployment of resources "based on public health and medical need".
"The first is making sure the world's resources for fighting this pandemic are allocated effectively – things like masks, gloves, and diagnostic tests," he writes.
He also called for the necessary funding and resources to be made available for a working vaccine to be developed, and says the G20 must also consider the best means for manufacturing and distributing it when it does becomes available.
Mr Gates's calls for action follow former prime minister Gordon Brown's suggestion for the creation of a temporary form of global government to be assembled to provide a unified body to tackle coronavirus.
Such an organisation could tackle the spread of the virus, coordinate production and distribution of essential equipment, and help deal with the economic fallout from the pandemic, Mr Brown said last month. He was a key figure in the global response to the 2008 financial crisis.
Join our commenting forum
Join thought-provoking conversations, follow other Independent readers and see their replies