Bolivia's president says she has tested positive for Covid-19
She says she will work from isolation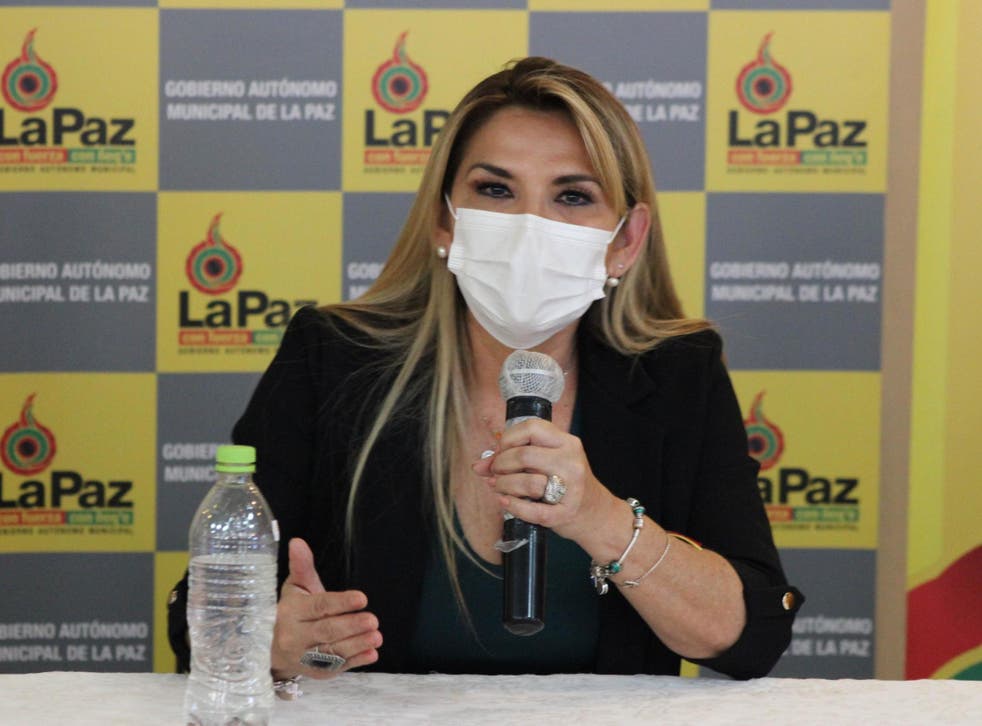 Bolivia's interim president says she has tested positive for coronavirus.
Jeanine Anez Chavez tweeted the news on Thursday evening.
It comes just days after Brazil's president said his Covid-19 test had come back positive.
Ms Anez says she was "well" and would keep working from isolation.
The Bolivian government confirmed at least seven ministers, including its health minister, had tested positive and were either undergoing treatment or recuperating at home.
Ms Anez said she had conducted a test, given that many of her team had fallen ill.
Bolivia, which has a population of more than 11.5 million people, has registered more than 42,000 confirmed cases of the disease and 1,500 deaths.
It is one of the worst affected countries per capita in the world.
Tweeting she had tested positive for coronavirus, Ms Anez said: "I feel good, I feel strong, I will continue to work virtually from my isolation."
She added: "Together, we will come out of this."
Ms Anez joins a handful of other world leaders — including Brazil's Jair Bolsonaro and the UK's Boris Johnson — to tell their nations they have contracted the virus.
The British PM spent three days in intensive care sick with Covid-19 in April.
Additional reporting by agencies
Register for free to continue reading
Registration is a free and easy way to support our truly independent journalism
By registering, you will also enjoy limited access to Premium articles, exclusive newsletters, commenting, and virtual events with our leading journalists
Already have an account? sign in
Register for free to continue reading
Registration is a free and easy way to support our truly independent journalism
By registering, you will also enjoy limited access to Premium articles, exclusive newsletters, commenting, and virtual events with our leading journalists
Already have an account? sign in
Join our new commenting forum
Join thought-provoking conversations, follow other Independent readers and see their replies