Deaths soar over births in some Brazil cities as Covid spirals
Brazil's death toll stands at 358,425 deaths, the second worst-hit country in the world by Covid-19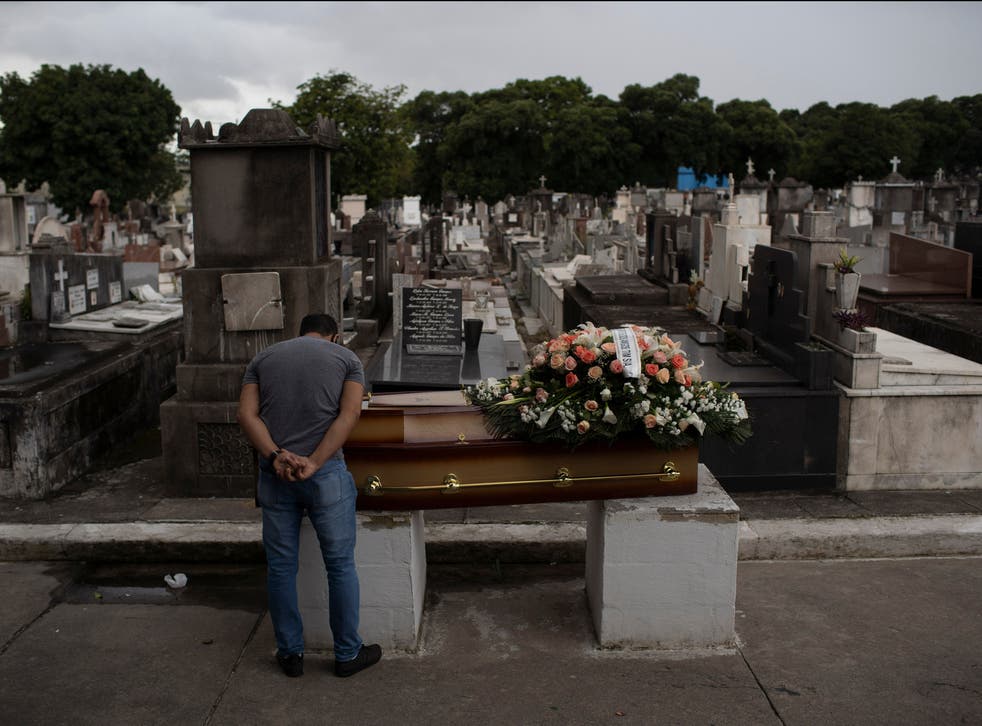 Some cities in Brazil have registered more deaths than births in recent months, as the coronavirus crisis continues to rage through the country.
Rio de Janeiro, Brazil's second most populous city, registered 36,437 deaths in March. The figure was 16 per cent higher than the number of new births in the city that month, which stood at 32,060, according to the national Civil register.
According to CNN, at least 10 other cities in Brazil with populations over 500,000 people also registered more deaths than births in March.
The virus has swept through the country largely uncontrolled since the pandemic hit. Brazil registered 82,186 new coronavirus infections on Tuesday alone, adding 3,808 deaths to its toll.
In total, the South American country has registered 358,425 Covid-19 deaths and 13,599,994 confirmed cases. It has the world's second highest Covid death toll, behind only the United States.
Data from health secretaries across Brazil's 27 states show that all but three are seeing intensive care occupancy rates of at least 80 per cent. A new report released by the Brazilian Association of Intensive Medicine showed the majority of those in intensive care last month were aged 40 or younger.
It is unclear why more young people are suffering from severe Covid-19 symptoms during the current wave of infections in Brazil, but some scientists believe the new P1 variant that first emerged in the Amazon city of Manaus is partly responsible.
According to Brazil's Health Ministry, only around 3 per cent of the population (6.3 million people) have received two doses of a Covid vaccine, while 21.1 million people have received at least one dose.
The ministry also said that at least 1.5 million people who have received their first jab are behind schedule for their second.
Vaccine supply shortages, which are impacting countries around the world, also pose a major threat to Brazil's fight against coronavirus. The health ministry only banked on the AstraZeneca vaccine and bought China's CoronaVac jabs after supply issues emerged.
President Jair Bolsonaro also recently approached Russia to obtain supplies of the Sputnik V Covid vaccine, which has not yet obtained approval from Brazilian regulators.
Amid the soaring deaths and infections, Brazil's Senate launched a congressional investigation into Mr Bolsonaro's handling of the pandemic, which could result in a referral of possible wrongdoing to law enforcement.
Mr Bolsonaro, who dismissed Covid-19 as "a little flu" early in the crisis, is already facing record disapproval. He repeatedly ignored advice from health experts to wear face masks and pushed back against the use of lockdown measures.
Join our new commenting forum
Join thought-provoking conversations, follow other Independent readers and see their replies