Coronavirus: Ohio health officials apologise for telling black Americans to avoid 'gang symbolism' on face masks
Document aimed at 'communities of colour' amounted to victim-blaming, officials admit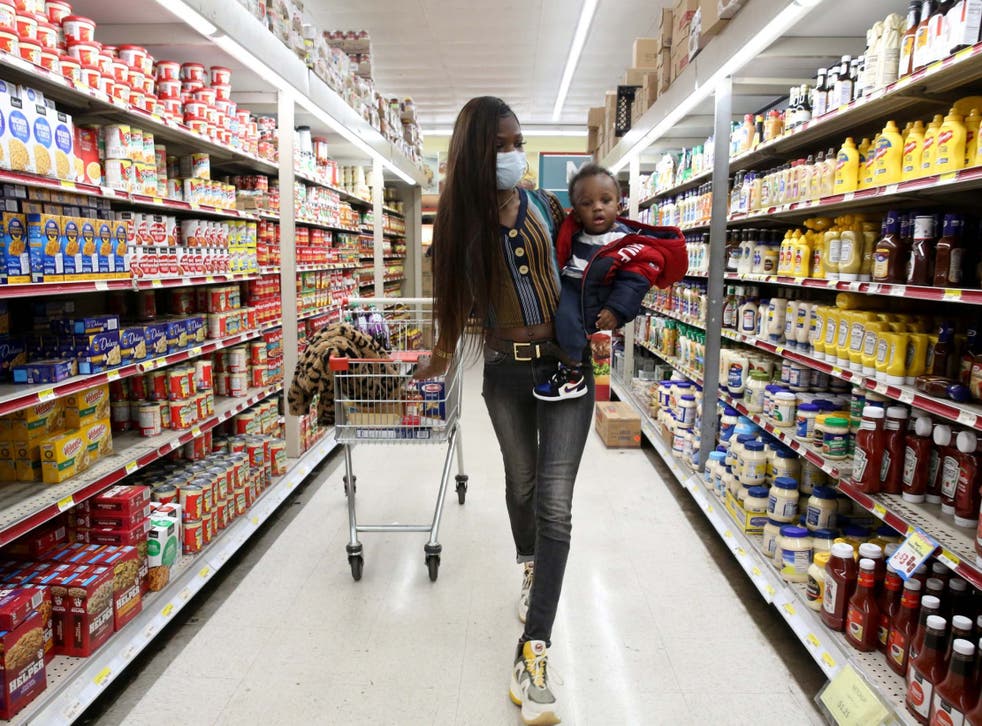 Public health officials in Ohio were forced to issue an apology after their guidance on face masks told black Americans not to wear gang colours or symbols on home-made coverings.
The Franklin County Public Health board, which covers the state's largest city Columbus, released a document last month addressed at "communities of colour" about wearing face masks.
In it, the officials recommended avoiding "fabrics that elicit deeply held stereotypes" such as skull or horror-themed prints or bandanas.
"When utilising a homemade mask, avoid bandanas that are red or blue, as these are typically associated with gang symbolism," the document continued.
"It is not recommended to wear a scarf just simply tied around the head as this can indicate unsavoury behaviour, although not intended."
How to make your own face mask

Show all 6
But now Franklin County Public Health has tweeted an apology and admitted the guidance "came across as offensive and blaming the victims".
"Everyone deserves to feel safe while wearing a face covering and not be subjected to stigma, bias or discrimination. We apologise and will continue to stay engaged in tough conversations to be better for the communities we serve."
Numerous black Americans have expressed concern about wearing improvised face coverings in public, which has become official guidance in many parts of the United States.
A tweet by Columbus teacher Aaron Thomas went viral in April shortly after the new rules encouraging face coverings came into force.
"I don't feel safe wearing a handkerchief or something else that isn't clearly a protective mask covering my face to the store because I am a Black man living in this world. I want to stay alive but I also want to stay alive."
Trevon Logan, a professor at Ohio State University, has also summed up the fears of many black Americans: "We have the advice to go out in public in something that ... can certainly be read as being criminal or nefarious, particularly when applied to black men," he told CNN.
"This [wearing a homemade mask] seems like a reasonable response unless you just sort of take American society out of it. When you can't do that, you're basically telling people to look dangerous given racial stereotypes that are out there.
"It looks like almost every criminal sketch of any garden-variety black suspect."
Ironically, the apology came just one week after Franklin County Public Health declared racism a public health "pandemic", acknowledging decades of discrimination in Ohio meant black residents were more likely to suffer various forms of ill health than their white neighbours.
Coronavirus has also hit the state's populations differently: 13 per cent of Ohio's residents are African American, but black people make up 31 per cent of those in hospital with Covid-19, the governor Mike DeWine has revealed.
Register for free to continue reading
Registration is a free and easy way to support our truly independent journalism
By registering, you will also enjoy limited access to Premium articles, exclusive newsletters, commenting, and virtual events with our leading journalists
Already have an account? sign in
Register for free to continue reading
Registration is a free and easy way to support our truly independent journalism
By registering, you will also enjoy limited access to Premium articles, exclusive newsletters, commenting, and virtual events with our leading journalists
Already have an account? sign in
Join our new commenting forum
Join thought-provoking conversations, follow other Independent readers and see their replies