Coronavirus: Irish citizens donate more than $1m to Native Americans in repayment of historic debt
'We will never forget the history we made together. We will never forget how the Irish made us feel heard and seen in this beautiful way.'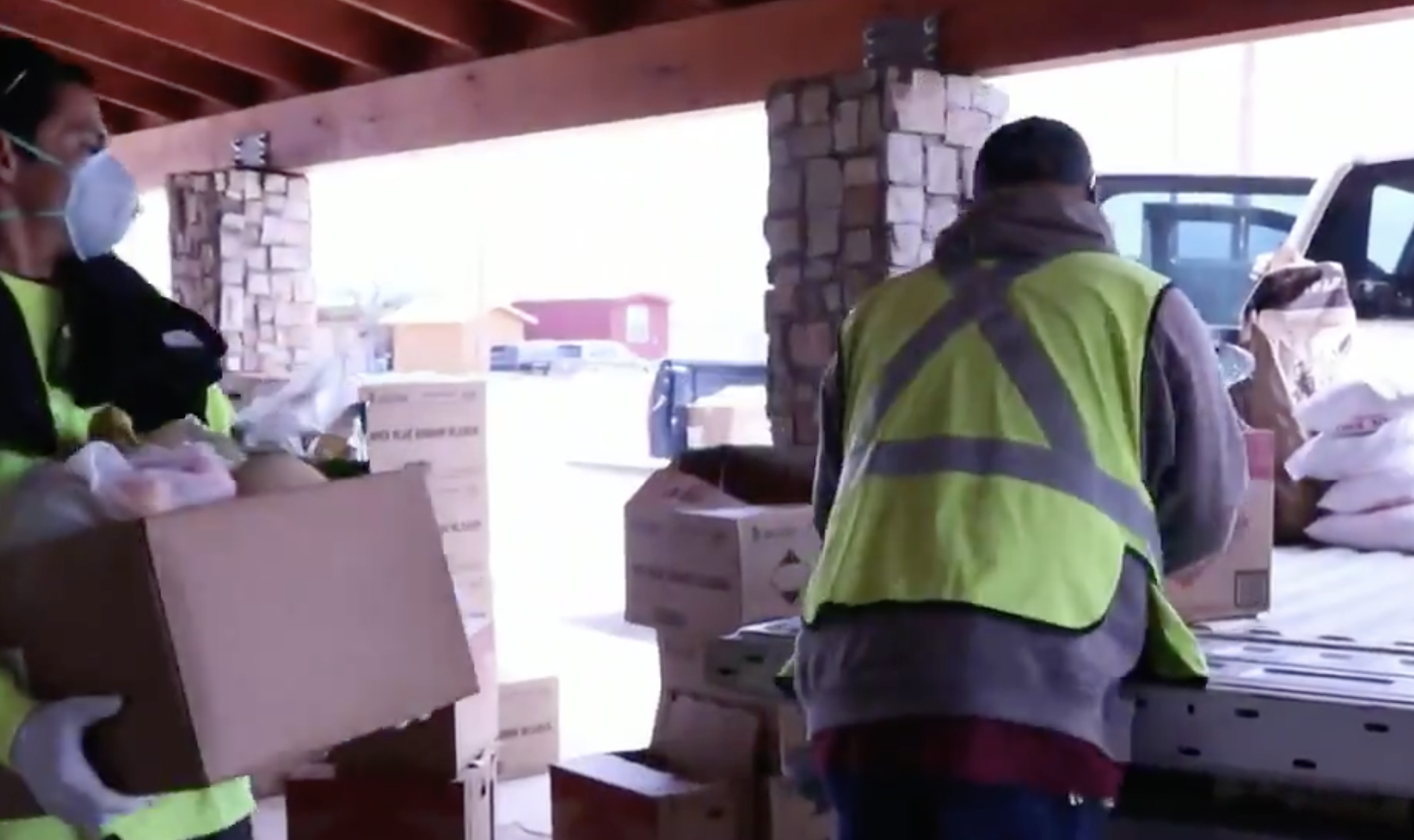 A bid to raise money for Native American tribes impacted by the coronavirus has seen more than $6m handed to those in need after an outpouring of support from Irish citizens looking to repay a 173-year-old debt.
Residents of the Navajo nation - a territory that straddles the US states of Utah, Arizona and New Mexico - have at points been among the worst afflicted by the pandemic worldwide, with 6 per cent of the region's population infected so far.
Among the issues facing residents were a lack of access to clean running water for hygiene purposes - with one in three living without indoor plumbing.
However an outpouring of support has come from an unlikely source - Irish residents across the Atlantic looking to offer support as a repayment for Native American solidarity shown during the great potato famine of the 1840s.
In 1847 the Choctaw Nation sent $170 - equivalent to $5,000 in today's money - to starving Irish families suffering from the effects of the potato blight which caused around a million deaths.
World news in pictures
Show all 50
"One of our leadership members started noticing that we were receiving a large sum of donations from Ireland", Cassandra Begay from the Navajo and Hopi Families Covid-19 Relief group told NBC news. "And it's like what's going on? Is our account being hacked?"
Spurred on by the support of Irish citizens - who were among those to donate to the cause back in May when the campaign broke through the million-dollar mark - the organisation has since been able to amass more then $5,968,000.
In total some 26,500 Irish citizens are reported to have donated more than a million dollars towards the campaign, which has been used to distribute more than a thousand gallons of water as well as food items including flour and blue corn meal.
Ms Begay added: "We will never forget the history we made together.  We will never forget how the Irish made us feel heard and seen in this beautiful way."
Join our commenting forum
Join thought-provoking conversations, follow other Independent readers and see their replies