Trump friend with coronavirus who reversed president's view on quarantine is revealed to be real estate mogul
'He sort of is central casting for what we're talking about and it hit him very hard'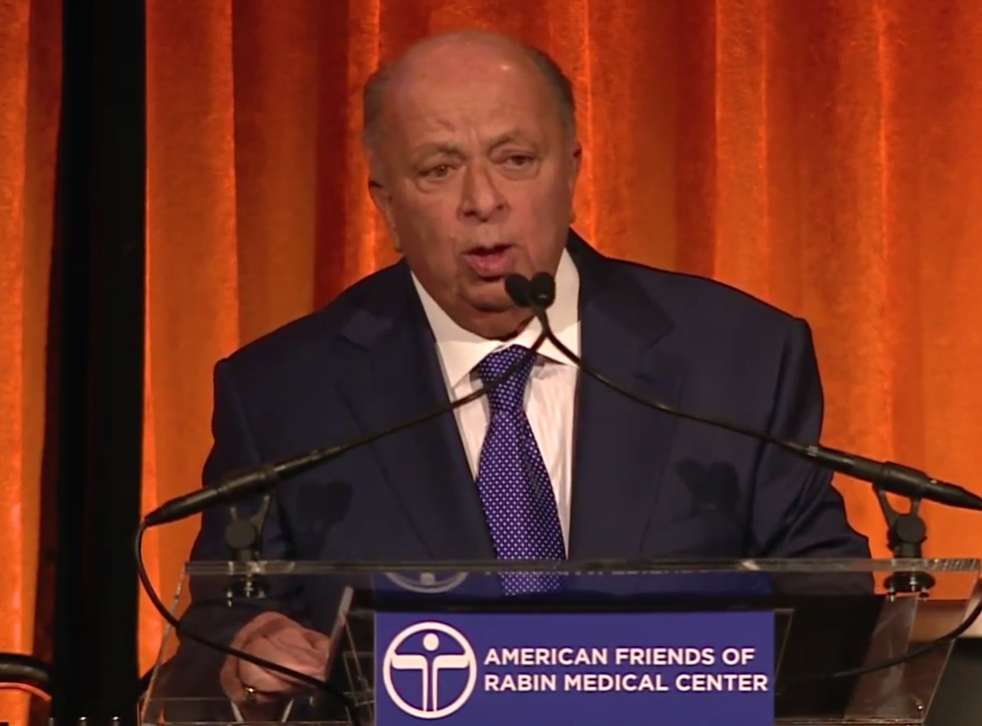 The friend of President Donald Trump's who he refers to as having coronavirus is reportedly Stanley Chera.
Earlier in the week, during his daily press conferences concerning the virus, Mr Trump referred to one of his friends who contracted Covid-19, but did not reveal their name.
Three sources told The New York Times that Mr Chera is who Mr Trump referred to, but could not confirm if he has tested positive for the virus.
Mr Chera is a friend of the president's and is a real estate developer in New York City.
He introduced Mr Trump at the Veteran's Day Parade in 2019 and sold the retail portion of 666 Fifth Avenue in a joint venture with Charles Kushner, father to the president's son-in-law, Jared Kushner.
The Times reported that he left the city after the outbreak hit America and has been staying in Deal, New Jersey.
Their sources confirm that the 78-year-old is believed to be in a medically induced coma at the NewYork-Presbyterian/Columbia hospital, but that a coronavirus diagnosis is unconfirmed by doctors.
In his daily press conference on Tuesday, Mr Trump described the seriousness of his friend's condition, saying that he is in a coma.
"When you send a friend to the hospital, and you call up to find out how is he doing — it happened to me, where he goes to the hospital, he says goodbye," he said.
"He's sort of a tough guy. A little older, a little heavier than he'd like to be, frankly. And you call up the next day: 'How's he doing?' And he's in a coma? This is not the flu," Mr Trump added.
A reporter asked the president if hearing about his friend's condition helped change his mind about relaxing social distancing measures by Easter and extending them until at least the end of the month.
"Not a turning point. No, before that, I knew," he said. "It hit him very hard. He is strong. A very strong kind of a guy. He is older. He is heavier. He sort of is central casting for what we're talking about, and it hit him very hard."
According to a tracking project hosted by Johns Hopkins University, upwards of 216,768 people have tested positive for coronavirus in the US. The death toll has reached at least 5,148.
The Centers for Disease Control and Prevention has recommended a two-week ban on gatherings of more than 50 people as part of the battle to contain the spread of the contagion.
Join our new commenting forum
Join thought-provoking conversations, follow other Independent readers and see their replies