'Unconscionable' Trump administration cuts food stamps in middle of coronavirus pandemic
Moving ahead with change in eligibility for SNAP benefits labelled 'particularly cruel' as people are advised to stay home due to coronavirus pandemic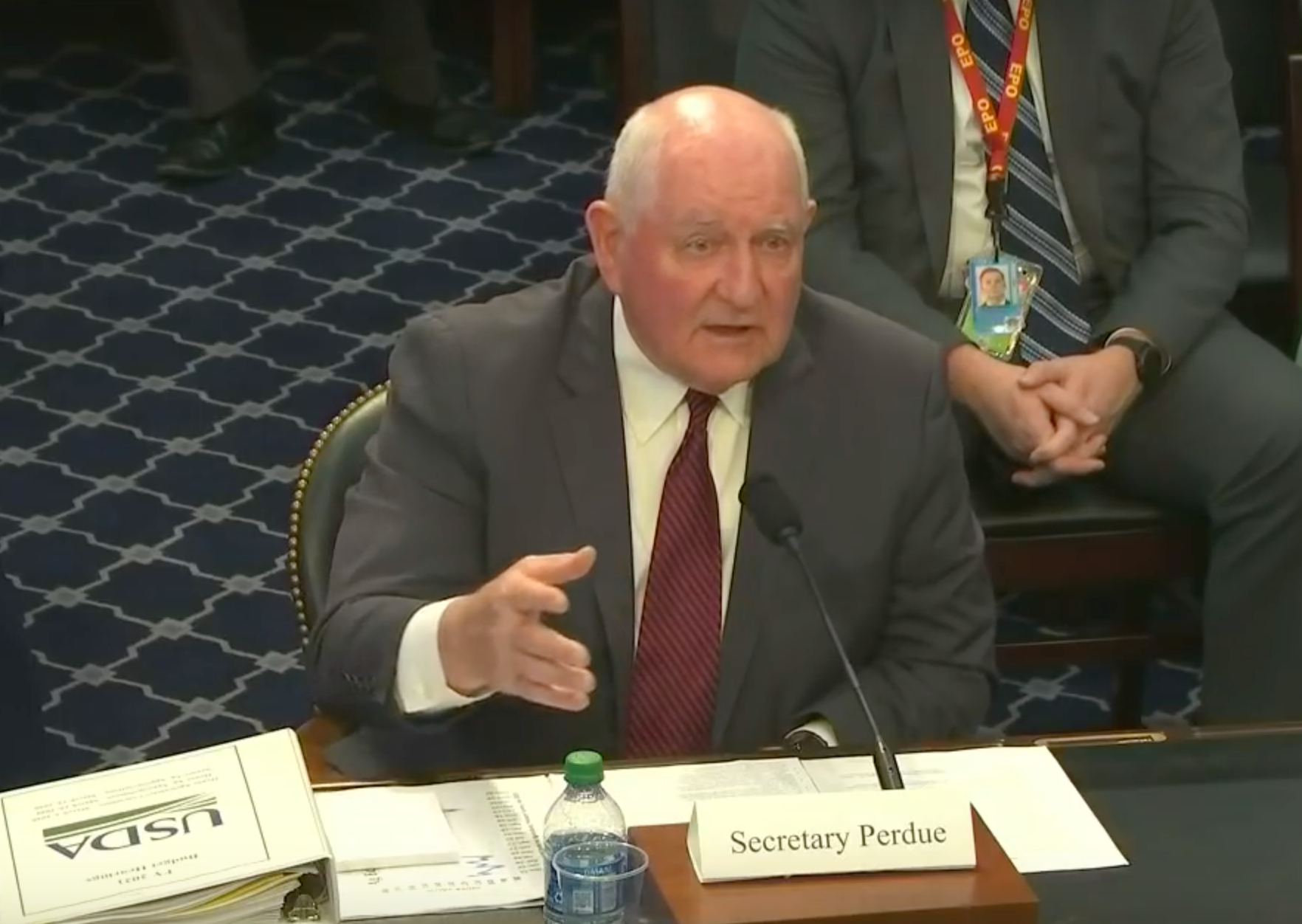 The Trump administration will move ahead with plans to bring in strict work requirements for people that use food stamps -- even in the face of the coronavirus pandemic.
People that need to stay home to stop the spread of the disease could find themselves forced to work in order to keep their benefits. If they stay home they may find themselves kicked off the programme that helps them afford food.
The move has been described as "unconscionable" by the Latino Victory Group, and in a congressional hearing on Tuesday, Representative Sanford Bishop of Georgia called the decision "particularly cruel."
The Supplemental Nutrition Assistance Programme (SNAP), formerly known as food stamps and still commonly referred to as such, is run by the Department of Agriculture. SNAP benefits can be used for food at grocery stores and are used by approximately 35 million Americans.
The department confirmed that it intends to move ahead with its plans to enforce tighter work requirements, starting on 1 April. Agriculture Secretary Sonny Perdue has said he would not postpone the rule, arguing that states have the flexibility to waive limits on benefits for those affected by coronavirus.
Said Mr Perdue: "Obviously if your job says you can't come to work or you're sick in that way, that good cause would eliminate need for work requirements under this rule. That will be under the discretion of the states to determine that good cause."
There is some debate over how many people would be affected by the change in policy. Unemployed adults of working age with no dependents or disabilities who could be affected by the rule change, make up about 7 per cent of Americans enrolled in SNAP -- approximately 2.4 million people.
The White House estimates 700,000 would be impacted, but Buzzfeed News reports that Lauren Bauer, a fellow at the Brookings Institution, accessed figures from all 50 states and projected the number could be as high as 1.5 million.
All of these figures pre-date the arrival of the coronavirus in the US, the implication being that self-quarantining, business closures and the economic downturn will push that figure much higher.
On 12 March, Secretary Perdue also announced the department's response to the coronavirus in terms of school meals. He said: "This is a time we all need to remain ever vigilant, pull together, put any kind of partisanship aside, and do what we need to do for the American people. At USDA, we are working to ensure children who are affected by school closures continue to get fed. We intend to use all available program flexibilities and contingencies to serve those affected by the outbreak."
Join our commenting forum
Join thought-provoking conversations, follow other Independent readers and see their replies