Couple graduate after beating crack addiction and raising three children
'Our son is a go-getter. By seeing his energy [and] his drive to just do it, that kind of pushes us'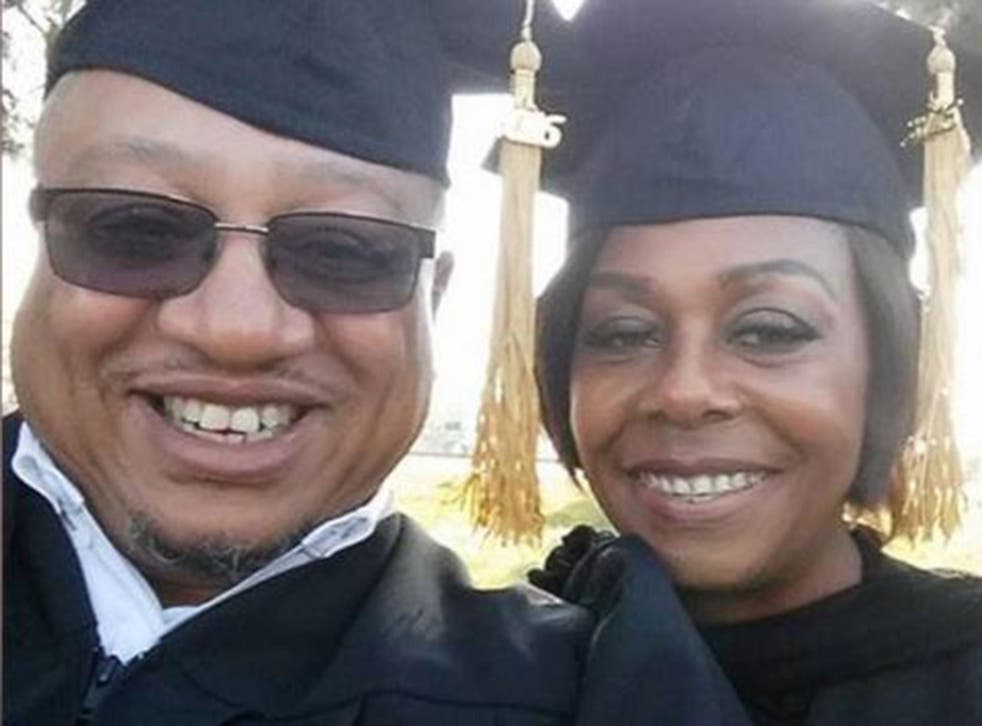 Addicted to crack cocaine, 20-years ago Charles and Renate Cole were struggling to beat their habit and raise their children.
But after getting clean and returning to college, the couple both managed to graduate earlier this month.
The couple said they were inspired by seeing the eldest of their three children, Charles, achieve the same feat and they decided to return to education at Sacramento Theological Seminary.
After a great deal of soul-searching, the couple decided to study and both achieved a BA in Biblical Studies, and both intend to earn doctorates in the near future.
Their son Charles Cole III posted a photograph on Twitter of his happy parents as they attended their belated graduation. The picture quickly went viral, gaining over 2,000 retweets and 5,000 likes.
"It he can do it, we can do it too," the elder Mr Cole told ABC News. "We embedded this in him."
World news in pictures

Show all 50
"Our son is a go-getter. By seeing his energy [and] his drive to just do it, that kind of pushes us."
The couple say they have achieved their life-long dreams in returning to their studies, and now plan to provide help to homeless veterans.
"It was our purpose in life to be educated in this way," Renate said. "To just see the fruit [of your labor] that if you continue to work hard, if you continue to believe, if you continue to hold on, God will help you do whatever it is you're called to do."
Join our new commenting forum
Join thought-provoking conversations, follow other Independent readers and see their replies