Canadian couple win lottery for third time
Barbara and Douglas Fink's $8 million win dwarves their previous takings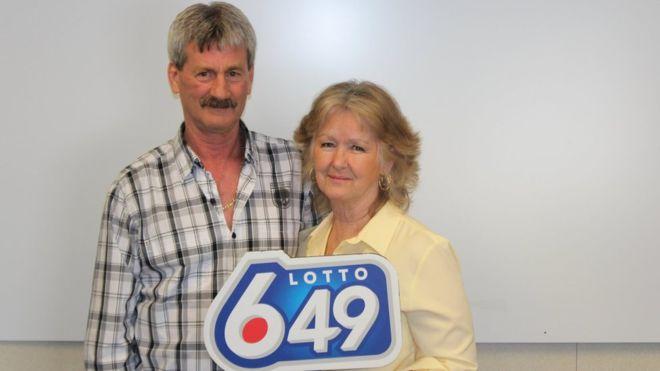 A Canadian couple have won the lottery for a third time, taking home more than $8m (£4.9m).
Barbara and Douglas Fink had already split $128,000 with four friends in 1989, and the couple won $100,000 in 2010.
But the couple from the city of Alberta scored their largest win in February.
Mr Fink was out of town when his wife discovered their good fortune and she had to call him twice before he picked up the phone.
"I did it again!" she said when he finally answered. She had to call him back when she realised just how much they'd won.
The lucky couple's ticket was one of only two that matched all six winning numbers. They split the $16.3 million jackpot with another winner in the province of Ontario.
The pair plan to spend the money on their extended family and a few perks for themselves. They already had plans to travel to Saint Lucia and now hope to extend their travels.
Mr Fink also has something in store for his wife.
"Barbara wants a new house, so she'll get one," he said.
Join our commenting forum
Join thought-provoking conversations, follow other Independent readers and see their replies