Chimpanzees to get legal rights: court to decide
American court will rule if the chimp named Tommy is being unlawfully imprisoned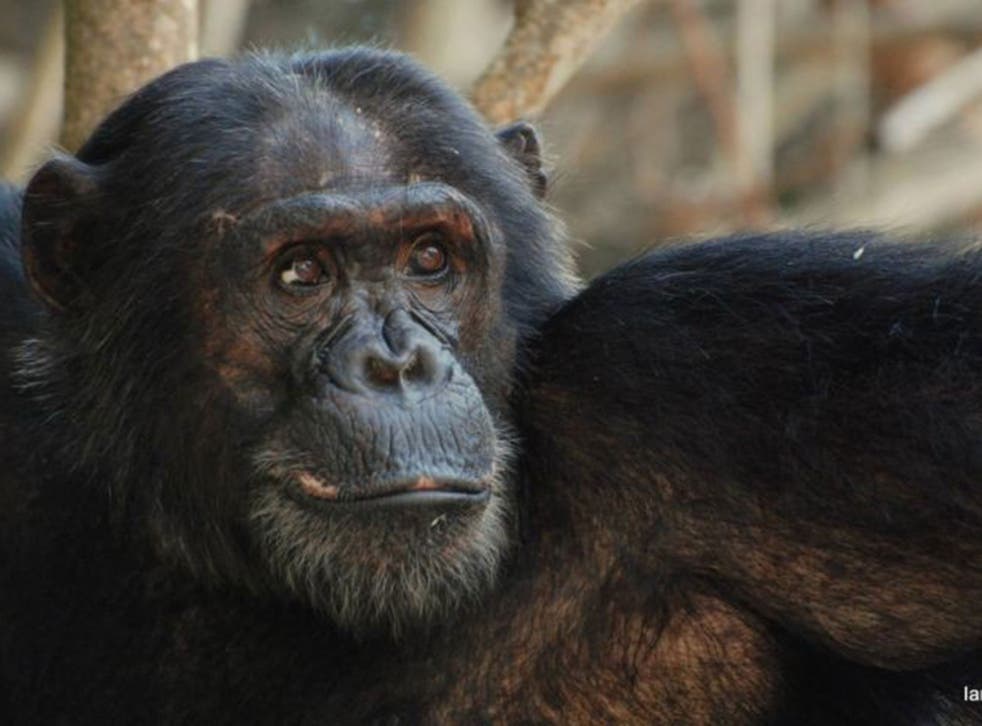 Tommy, a 26-year-old former circus performer, lives on a caravan park in Gloversville in upstate New York, where he spends his days alone and confined to a shed, watching cartoons and nature programmes on television.
His lawyer, Steven Wise, says this is no kind of life for a human. The problem? Tommy is a chimpanzee.
This week, however, in what is believed to be the first court case of its kind, Mr Wise will argue that Tommy and other chimps are entitled to "legal personhood". The Boston-based lawyer, who is also the president of animal advocacy group the Nonhuman Rights Project (NhRP), hopes a New York appeals court will rule that Tommy has been unlawfully imprisoned, and ought to be released to live among other chimps at a sanctuary in Florida.
Keeping Tommy alone in a cage is just like keeping a human in solitary confinement, says Mr Wise, who has spent much of his career attempting to extend human rights and protections – such as freedom from captivity – to other intelligent animals.
The NhRP purports to be "the only organisation working toward actual legal rights for members of species other than our own." Its mission, according to its website, is "to change the common law status of at least some non-human animals from mere 'things,' which lack the capacity to possess any legal right, to 'persons'."
Tommy's lawsuit has already been lost in lower courts, but Mr Wise is appealing the case, based on a legal mechanism that was historically used on behalf of slaves. "As a matter of both liberty and equality," Mr Wise has said, "Tommy should be seen as a person."
In a 65-page legal brief, the NhRP cites several specialists, such as the British primate expert Jane Goodall, to argue that chimps are "autonomous, self-determined, self-aware, highly intelligent, and emotionally complex beings who suffer from imprisonment." As such, the animals fit the legal profile of a "person". "Person is not a synonym for 'human being'," the brief explains, "but designates an entity with the capacity for legal rights."
Should Tommy win his case, it could lead to broader rights not only for chimps and their fellow primates, but also for other intelligent animals such as elephants, orcas and dolphins. Mr Wise told Reuters, "The next argument could be that Tommy... has the right to bodily integrity, so he couldn't be used in biomedical research."
Tommy's owner, Patrick Lavery, has declined to present his case to the appeals court in Albany, but has said previously that the chimp had been on a waiting list for a primate sanctuary for three years, and that his current home was in fact a state-of-the-art $150,000 (£93,400) enclosure. Last year, Mr Lavery told the Albany Times Union that Tommy has "got a lot of enrichment. He's got colour TV, cable and a stereo... He likes being by himself."
In December, Mr Wise will present a similar case to an appeals court in Rochester on behalf of Kiko, a chimp who lives in less-than-salubrious conditions in Niagara Falls.
The NhRP is expecting a decision from the appeals court in a few weeks' time.
Register for free to continue reading
Registration is a free and easy way to support our truly independent journalism
By registering, you will also enjoy limited access to Premium articles, exclusive newsletters, commenting, and virtual events with our leading journalists
Already have an account? sign in
Register for free to continue reading
Registration is a free and easy way to support our truly independent journalism
By registering, you will also enjoy limited access to Premium articles, exclusive newsletters, commenting, and virtual events with our leading journalists
Already have an account? sign in
Join our new commenting forum
Join thought-provoking conversations, follow other Independent readers and see their replies