Hospital worker fired for likening vaccine mandate to Holocaust in TikTok video
Her TikTok video shows a 'tattoo' sketched on her arm, allegedly carrying her vaccine slot number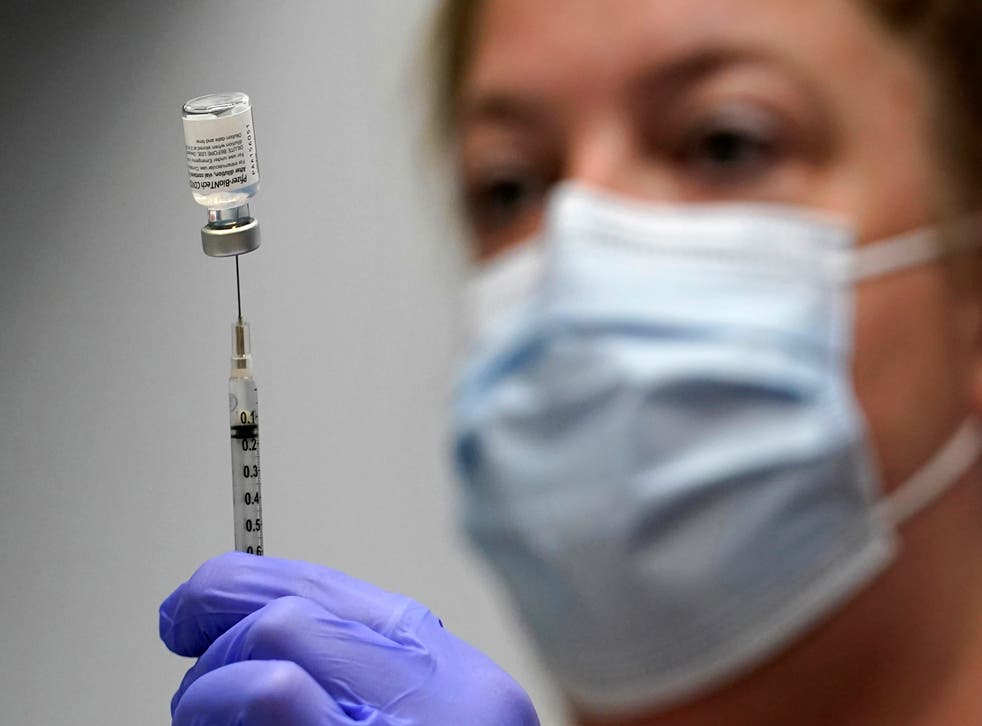 Leer en Español
A hospital in Cobb County fired their healthcare worker after she shared a TikTok video against the mandatory Covid-19 vaccine regulation and compared it to the Nazi Holocaust.
Jessica Renzi was employed with Wellstar Healthcare System as a surgical technologist, according to a local report.
In a TikTok video that had gone viral, Ms Renzi showed off a "tattoo" sketched on her arm, carrying her alleged vaccine slot number. The number showed by Renzi also spelled out a profane term. The "tattoo" was strikingly similar to the tattoos marking prisoners at the deadly concentration camps during the Holocaust in Germany.
The video, now deleted, carried the captions "#patriot" "funny" and "#prochoice".
Several Twitter users slammed Ms Renzi's video and sought explanation from hospital authorities.
"Disgusting behaviour! What happened to humanity, to decency and to kindness," said one user.
" @WellstarHealth - this is Jessica Renzi, surgical tech at your Wellstone facility in Marietta, Georgia. There was more, a lot more, on her Tik Tok account before she deleted it this AM," another user said.
The Wellstar Healthcare System on Sunday confirmed that Ms Renzi is longer employed with them and cited anti-Semitism as cause for her firing.
"Jessica Renzi is no longer employed by Wellstar Health System. We stand strongly against anti-Semitism & behaviour of any kind that does not serve our commitment to diversity, equity & inclusion," a tweet by the hospital authorities read.
It added: "We are dedicated to fostering an environment where all team members treat others with compassion and respect. Wellstar remains steadfast in our mission to enhance the health and wellbeing of every person we serve."
The healthcare chain has pushed for complete vaccination against coronavirus of all employees by 1 October, triggering protests among some people who do not wish to be vaccinated. Close to 150 people had carried out a demonstration at the hospital's corporate office against the mandate.
The Anti-Defamation League, a coalition working to prevent defamation of Jewish people, has said that the analogy of the Holocaust is deeply hurtful.
"The use of Nazi and Holocaust analogies is offensive, even traumatising, especially to the families of Jews who perished and to those who lost loved ones fighting the Nazis in World War II," a statement by the ADL said.
Register for free to continue reading
Registration is a free and easy way to support our truly independent journalism
By registering, you will also enjoy limited access to Premium articles, exclusive newsletters, commenting, and virtual events with our leading journalists
Already have an account? sign in
Join our new commenting forum
Join thought-provoking conversations, follow other Independent readers and see their replies