Police fatally shoot man in Hollywood 'wearing body armour'
Sunset Boulevard was temporarily shut down in both directions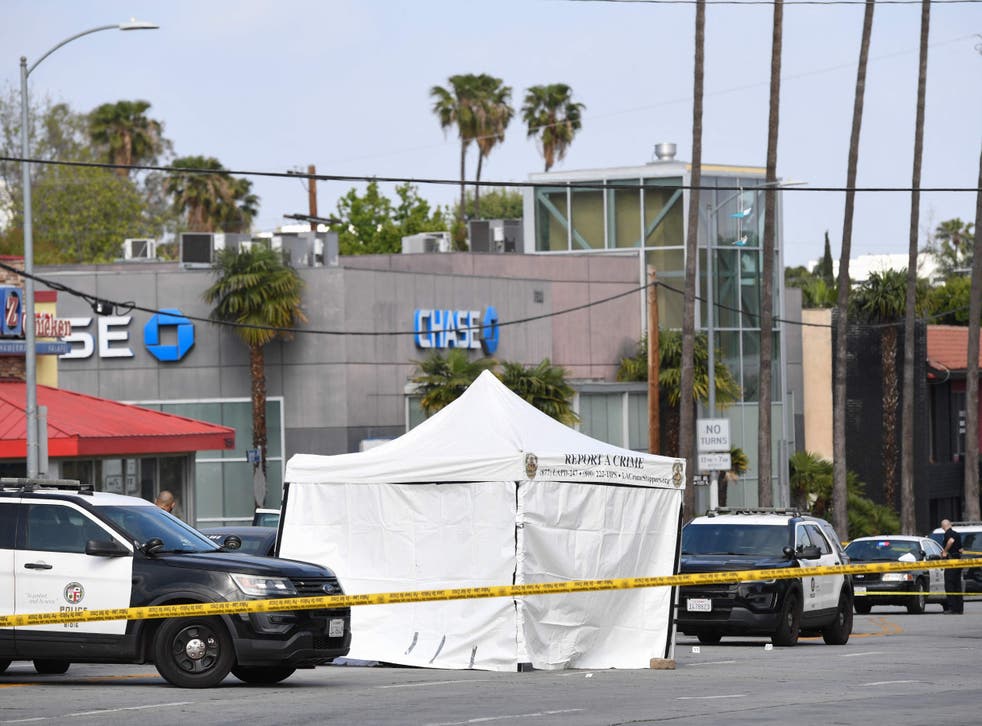 Los Angeles police officers have shot dead a man "wearing body armour" after he backed his vehicle into a police car and confronted police, the department has confirmed.
Los Angeles Police Department (LAPD) said in a statement on Saturday that there had been an officer-involved shooting on Sunset Boulevard in Hollywood.
At around 2.35pm, officers were heading to a radio call with their lights and sirens on when a car pulled in front of them, stopped suddenly, and reversed into the police car, police said.
"At that time the driver of that vehicle exited as did the driver and passenger of the police car," LAPD Detective Meghan Aguilar told reporters.
She added: "The driver of that car that had reversed back into the police officer was wearing body armour and was holding his right hand behind his back.
"The officers gave him commands which he did not follow, and he started counting down, saying three two one as he started to pull his hand from his back to the front."
The man was struck by gunfire and pronounced deceased at the scene, the department confirmed. An investigation is still ongoing and detectives are conducting interviews and gathering evidence
WRC-TV reported that there was "a lot of" blood on Sunset Boulevard as the body was being covered up with a white sheet.
The broadcaster said that a black vehicle with several stickers had its back bumper making contact with an LAPD vehicle, and that that vehicle had a damaged driver's-side window.
Sunset Boulevard was temporarily shut down in both directions near Fairfax Avenue, with a large police presence with streets in the area remaining shut down as of 6pm on Saturday.
Additional reporting by the Associated Press