Colorado man convicted of murdering childhood friend and hiding body in makeshift concrete tomb
Russell Montoya Jr purchased materials from a hardware store, and created a makeshift tomb under the stairs of his unfinished basement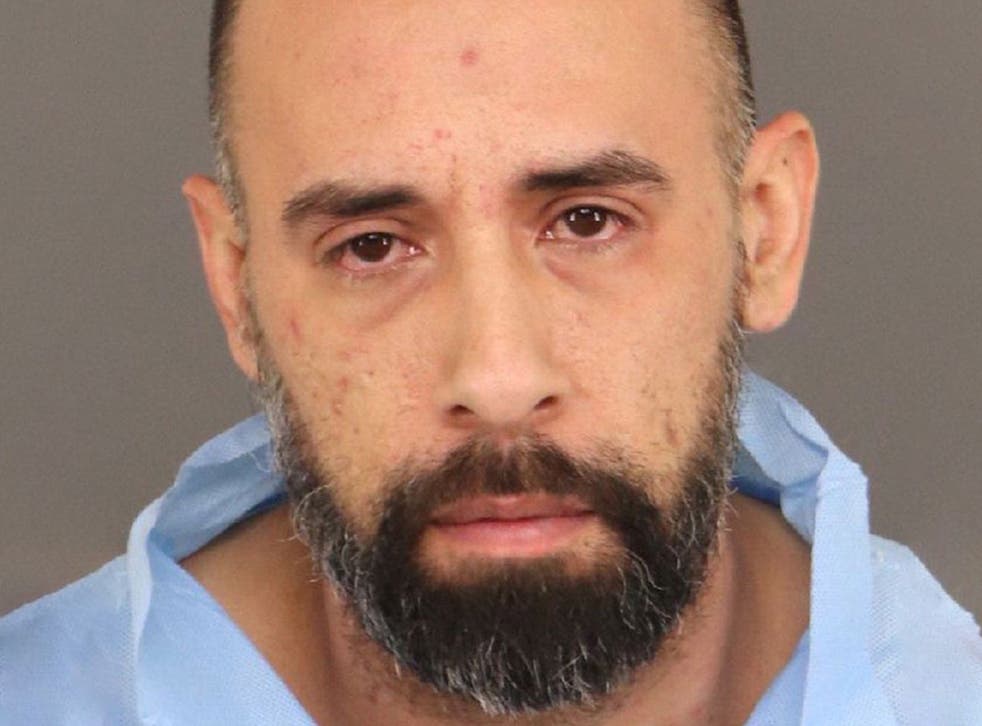 A Colorado man has been convicted of first-degree murder after he shot and killed his childhood friend and then hid the body in a makeshift concrete tomb.
Russell Montoya Jr, 39, was also found guilty on Thursday of tampering with a deceased human body.
Montoya killed Shane Nelson at his home in Adams County on 8 November, 2019. According to prosecutors, during a verbal altercation in the kitchen, Montoya fired four shots from a handgun.
Two shots hit Mr Nelson in the chest, and a third bullet struck him in the head. He fell to the floor and died, the district attorney's office said.
In the days following the incident, Montoya purchased materials from a local hardware store, and then created a makeshift tomb under the stairs of his unfinished basement.
He fully encased Mr Nelson's body in concrete and attempted to mask the odor that emanated from the area using epoxy resin, industrial foam, and baking soda.
Montoya confessed to his daughter days later that he had killed Mr Nelson after she became suspicious of his behaviour and conditions at his home.
CBS4 reports that she told investigators of being met with an overpowering, "horrible" and indescribable odor in the basement. A concrete wall in the laundry room appeared freshly poured, she said.
The daughter subsequently saw a social media post reporting Mr Nelson's disappearance and confronted her father.
She notified Adams County Sheriff's Office and on 14 November, a SWAT team executed a search warrant on the property, discovering the tomb and the body.
"The gruesome nature of this crime is beyond words," said District Attorney Brian Mason. "I'm grateful to the jury for enduring through the presentation of the evidence and for returning a just verdict."
Montoya was sentenced to life imprisonment without the possibility of parole, and a further 12 years for tampering with Mr Nelson's body.