'Suitcase killer' Heather Mack to be released from Bali jail early and freed next month, lawyer reveals
'Her sentence will be completed in October ... and then she'll be completely free'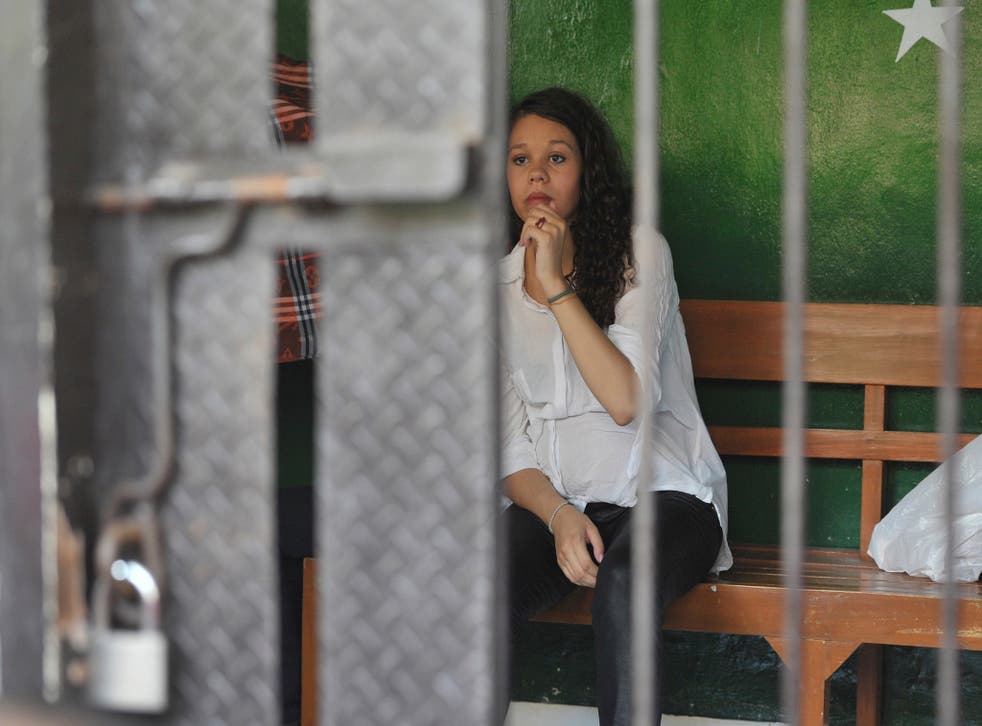 Leer en Español
bali-while-trial-murder-mother-10117785.html">Heather Mack, an American convicted of killing her mother and stuffing her body in a suitcase, will be released from her indonesia">Indonesian jail next month – three years ahead of schedule – her lawyer has said.
"Her sentence will be completed in October ... and then she'll be completely free," Ms Mack's attorney, Yulius Benyamin Seran, told AFP on Monday.
Mack and her boyfriend, Tommy Schaefer were convicted in 2015 of murdering her mother, Sheila von Wiese Mack, at a hotel in Bali. A taxi driver later found the body in a suitcase the couple had left in the trunk.
At the time of the killing, Mack was 19, and Schaefer was 21. Mack was sentenced to 10 years in prison; Schaefer was sentenced to 18.
According to her lawyer, however, Mack will be free after serving just seven of her 10 years, due to her good behaviour in prison.
After her release, the Chicago native could be deported back to the United States. Mack, who gave birth in prison six years ago, hopes to stay in Indonesia.
"She doesn't want her daughter deported back to the US ... and hounded by the media," Mr Seran told AFP.
Separately, Mack told the New York Post that she's "fearful and nervous" about returning to Chicago.
"I'm not worried about the idea that people cannot understand the tragedy for my sake," she told the newspaper. "But I'm nervous for [my daughter] Stella … I'm scared that if she comes back to the States with me, she will be exposed to what happened."