Two killed and four injured in shooting in Texas residential neighbourhood
The shooter was found with a military-style weapon and a handgun, police say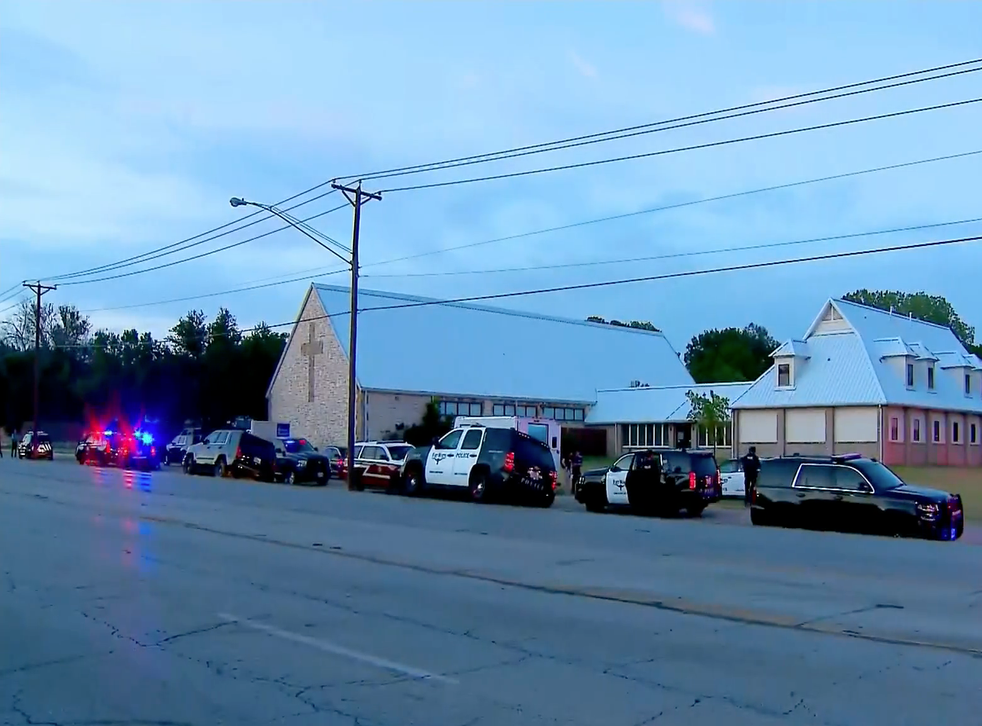 Two people were killed in a shooting in a residential neighbourhood in the Dallas-Fort Worth area of Texas, police said.
The shooting, which occurred in Haltom City on Saturday evening, also injured four people, including three police officers. The injuries were not life-threatening.
Responding officers returned fire at the gunman, who died of a self-inflicted gunshot wound, according to Sgt Rick Alexander of the Haltom Police Department. The shooter was found with a military-style weapon and a handgun, Mr Alexander said.
A woman victim was found dead inside a home, and a male victim was found outside on the driveway, police said.
An elderly woman who called 911 to report the incident also suffered a non-life-threatening injury, police said.
"The main focus is on how and why this happened," Haltom Police detective Matt Spillane told the Associated Press.
The Associated Press contributed reporting.
Register for free to continue reading
Registration is a free and easy way to support our truly independent journalism
By registering, you will also enjoy limited access to Premium articles, exclusive newsletters, commenting, and virtual events with our leading journalists
Already have an account? sign in
Register for free to continue reading
Registration is a free and easy way to support our truly independent journalism
By registering, you will also enjoy limited access to Premium articles, exclusive newsletters, commenting, and virtual events with our leading journalists
Already have an account? sign in