Mysterious brain damage among diplomats in Cuba likely caused by microwaves
The National Academies of Sciences began work in April 2019 and their conclusions have been published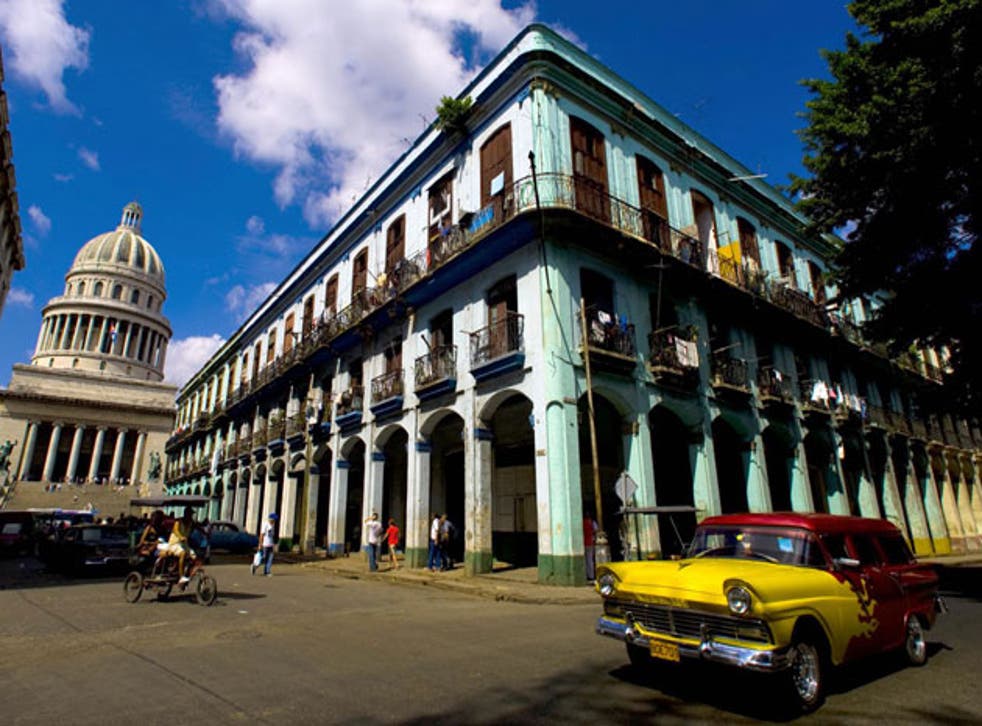 Leer en Español
Mysterious symptoms suffered by diplomats in Cuba and China were likely caused by microwave energy, a scientific committee has concluded, after a year and a half spent researching the still-unexplained incidents.
American and Canadian diplomats began experiencing strange neurological conditions — intense headaches, dizziness, visual disturbances — in late 2016, while posted to Havana.
Cuban authorities always vehemently denied that they had anything to do with what were initially termed "attacks", affecting as many as 40 people, and indeed the timing was strange, coming during the Obama administration — the most engaged with Cuba in decades.
Suspicion fell on Russian operatives, but there was never any proof.
The new report, from the Washington DC-based National Academies of Sciences, does not conclude that there was any sort of weapon used. But it does raise the possibility.  
Dr David Relman, a professor in medicine, microbiolology and immunology at Stanford, and Julie Pavlin, a physician who leads the National Academies of Sciences global health division in Washington, found that there had been nothing like it ever documented before.
Commissioned to investigate in April 2019, they found issues of "grave concern" in international relations.
"The committee felt that many of the distinctive and acute signs, symptoms and observations reported by (government) employees are consistent with the effects of directed, pulsed radio frequency (RF) energy," they wrote, in the report obtained by NBC News. 
"Studies published in the open literature more than a half-century ago and over the subsequent decades by Western and Soviet sources provide circumstantial support for this possible mechanism."
They emphasised that there were many unanswered questions, but said: "the mere consideration of such a scenario raises grave concerns about a world with disinhibited malevolent actors and new tools for causing harm to others, as if the US government does not have its hands full already with naturally occurring threats."
The mysterious incidents continued after they were first reported four years ago.
In the last year a number of new incidents have been reported by CIA officers in Europe and Asia, including one involving Marc Polymeropoulos, who retired last year after a long and decorated career as a case officer.
He told NBC News he is still suffering the effects of what he believes was a brain injury he sustained on a trip to Moscow.
A source directly familiar with the matter told NBC News the CIA, using mobile phone location data, had determined that some Russian intelligence agents who had worked on microwave weapons programs were present in the same cities at the same time that CIA officers suffered mysterious symptoms.
CIA officials consider that a promising lead but not conclusive evidence.
The National Academies of Sciences study examined four possibilities to explain the symptoms: Infection, chemicals, psychological factors and microwave energy.
"Overall, directed pulsed RF energy … appears to be the most plausible mechanism in explaining these cases among those that the committee considered," the authors wrote.
"The committee cannot rule out other possible mechanisms and considers it likely that a multiplicity of factors explains some cases and the differences between others."
Electromagnetic energy, including frequencies such as radio and microwave, have been considered a leading possibility since the earliest days of the mystery.
Early on, investigators also considered the possibility that sound waves, toxins or other mechanisms could have been involved, although no evidence is known to have emerged to support those theories.
Over the years, the FBI, CIA, U.S. military, State Department's Diplomatic Security Service, National Institutes of Health and Centers for Disease Control and Prevention have investigated the incidents.
For some of the affected employees, those symptoms have resolved and the individuals have eventually been able to return to relatively normal lives.
For others, the effects have lingered and posed an ongoing and significant obstacle to their work and well-being.
US intelligence agencies investigating the incidents considered Russia to be the main suspect, based on interviews with three US officials and two others briefed on the investigation, who spoke to NBC.
Some outside medical experts uninvolved in the investigation have speculated the workers might have simply suffered from mass hysteria.
But doctors who evaluated the patients at the University of Pennsylvania found visible changes to their brains, which would appear to rule out mass hysteria. Those examined had less white matter and connectivity in the areas that control vision and hearing than similar healthy people.
The report recommends that the State Department establish a response mechanism for similar incidents that allows new cases to be studied more quickly and effectively.
Register for free to continue reading
Registration is a free and easy way to support our truly independent journalism
By registering, you will also enjoy limited access to Premium articles, exclusive newsletters, commenting, and virtual events with our leading journalists
Already have an account? sign in
Register for free to continue reading
Registration is a free and easy way to support our truly independent journalism
By registering, you will also enjoy limited access to Premium articles, exclusive newsletters, commenting, and virtual events with our leading journalists
Already have an account? sign in
Join our new commenting forum
Join thought-provoking conversations, follow other Independent readers and see their replies