Cuban president Miguel Diaz-Canel expresses support for same-sex marriage
President says country has been through a 'massive thought evolution'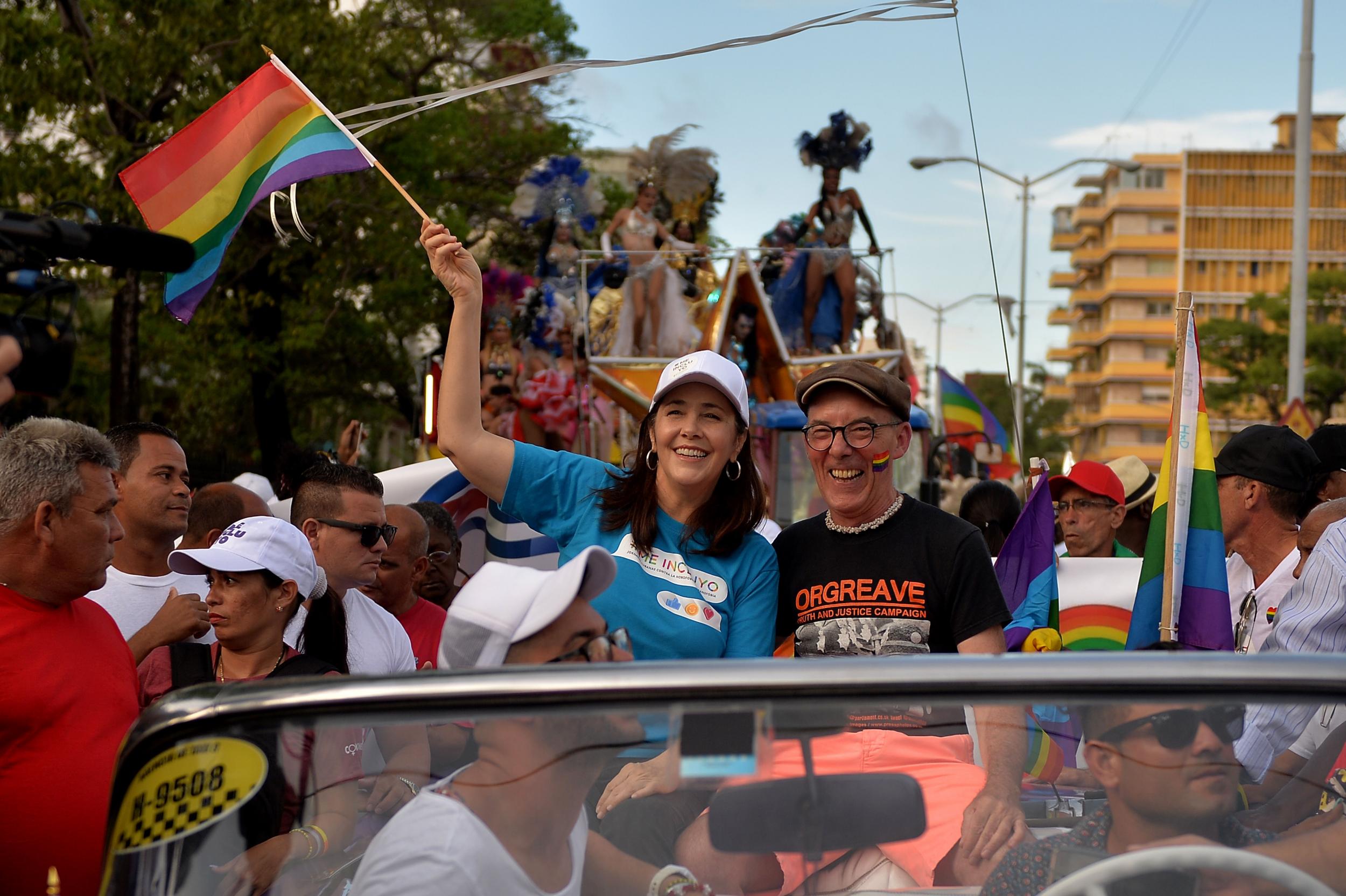 Cuban president Miguel Diaz-Canel has expressed support for same-sex marriage ahead of a vote that could cement the right for LGBT+ couples to marry in the country's constitution.
"The approach of recognising marriage between two people, without limitations, responds to a problem of eliminating all types of discrimination in society," Mr Diaz-Canel told television station Telesur of the constitutional change.
The amendment is part of the country's proposed new constitution, which has been approved by parliament and will head to a national referendum next year. The new constitution would change the definition of marriage from the "voluntary union of a man and a woman" to a union between "two people". It would also prohibit discrimination on the basis of sexual identity.
"We've been going through a massive thought evolution and many taboos have been broken," Mr Díaz-Canel said.
A key advocate for the constitutional change is Mariela Castro, the daughter of former Cuban president Raul Castro, who Mr Diaz-Canel replaced in April.
Ms Castro is the director of the Cuban National Centre for Sex Education in Havana, and a prominent LGBT+ rights activist. She announced in May that she would be advocating for a same-sex marriage provision in the new constitution.
Pictures of everyday life in Cuba
Show all 20
The change would make Cuba one of the most liberal countries in the Americas when it comes to LGBT+ rights – a major shift from just decades ago. In the 1960s and 70s, Fidel Castro's new government forced many homosexuals into labour camps – something for which the former president later apologised. Cuba only outlawed homosexuality in 1979, though parts of its penal code still outlaw "publicly manifested" homosexuality.
While some LGBT+ rights advocates have praised Cuba's growing acceptance, others note there is more to be done.
"As important as gay marriage would be for LGBTQ people on the island, human rights comes first," Heriberto Sosa, president of Miami-based Unity Coalition/Coalicion Unida, told NBC when Ms Castro announced her support for the constitutional change.
"If she really wants to help Cuba, she should fight for freedom of speech, freedom to vote and the welfare of all Cubans," he said.
Join our commenting forum
Join thought-provoking conversations, follow other Independent readers and see their replies