US-Cuba relations: 3 things that could signal an improving relationship
President Obama is in Panama for the Summit of the Americas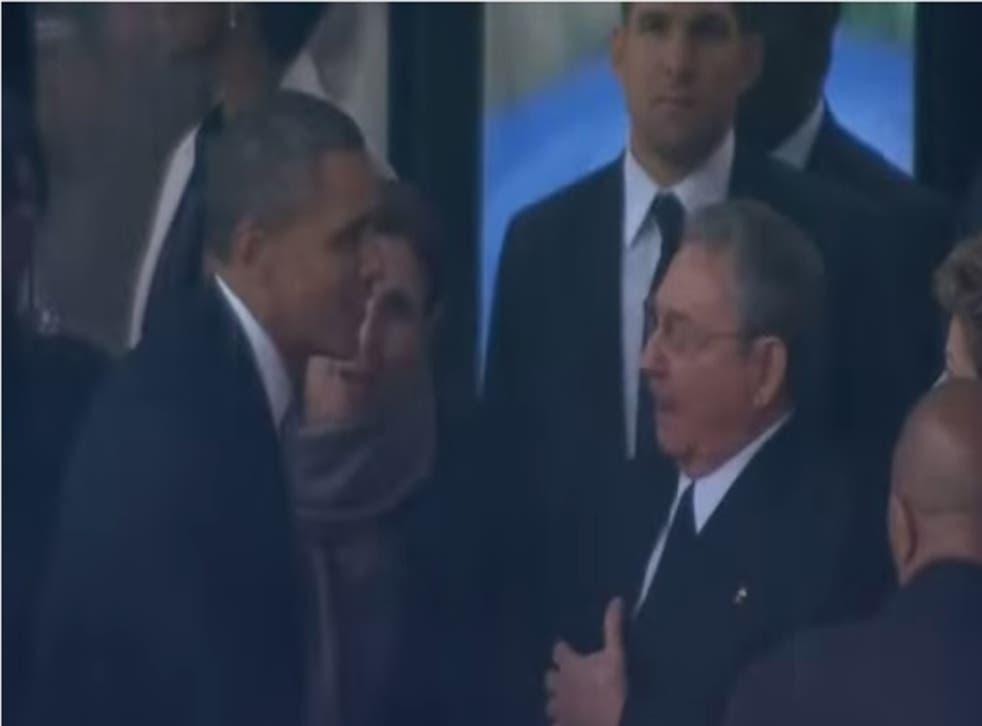 Since President Barack Obama announced in December that he was eager to improve US relations with Cuba, people on both sides of the 90-mile maritime barrier have been looking for signs that show the goal is coming closer to reality.
The US president on Wednesday left for the Summit of the Americas held in Panama. Cuban President Raul Castro also will be in attendance and it will be one of the few times the estranged leaders have been in close proximity since they have been in power.
Mr Obama's schedule is void of an official meeting with the Cuban president, but political observers will be scrutinising the two leaders to extract meaning from their interaction, however brief it may be. Below are three things that would show relations are improving.
Body language
President Obama and President Castro likely will share the stage and a conference table at the summit, but will they share a handshake? What is a common gesture between most world leaders has been absent in US-Cuban relations, or lack therof.
The US president made waves by shaking hands with Mr Castro at Nelson Mandela's funeral in 2013 and is widely expected to offer his hand again in Panama. Beyond the handshake, it is not clear how the leaders may interact.
Sitting down for a meeting
The two leaders do not have a meeting scheduled, but many reports suggest President Obama could sit down with President Castro on the sidelines of the summit. Impromptu meetings at major international conferences are common, but an Obama-Castro sit-down is unprecedented.
The pair have never had a one-on-one meeting and have met just once. Doing so in Panama would signal serious intent on improving relations between the two countries.
Cuba being removed from the US list of state sponsors of terrorism
The New York Times reported that the US State Department's listing of Cuba as a state sponsor of terrorism has been a big stumbling block in improving relations. Mr Obama has indicated that he is willing to strike Cuba from that list, which would open access to the international banking system for the Cubans.
The State Department would have to approve the designation, but the process reportedly is in its final stages, according to the Times.
Follow @PaytonGuion on Twitter
Join our new commenting forum
Join thought-provoking conversations, follow other Independent readers and see their replies