Cuomo ordered New York officials to prioritise his family for Covid tests, report claims
The governor's family members were given special access to Covid testing in earlier days of the pandemic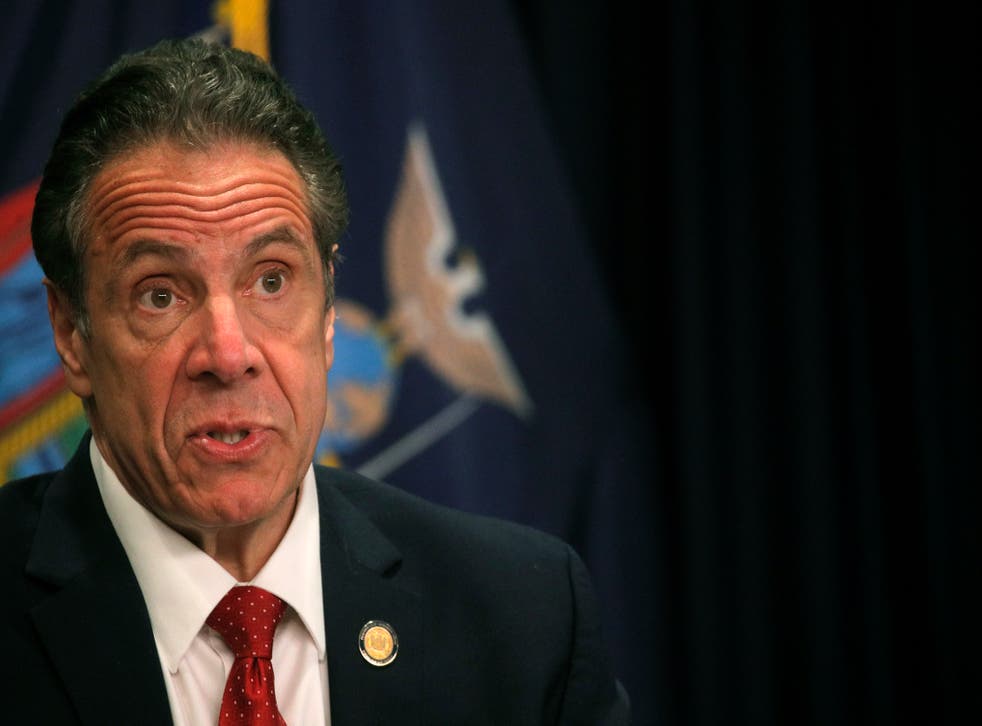 Leer en Español
New York governor Andrew Cuomo allegedly gave his family members, including his CNN anchor brother Chris Cuomo, special access to the state-administered Covid-19 tests in the early days of the pandemic, a news report has claimed.
Mr Cuomo prioritised his family members and other important "well-connected" figures for the tests "dispatching a top state doctor and other state health officials to their homes, according to three people with direct knowledge of the effort," The Washington Post reported.
The report cited three anonymous sources who had knowledge of the situation and said that Mr Cuomo made sure top state doctors made house calls to his family members or close aides. Mr Cuomo declined to comment.
However, his spokesperson Richard Azzopardi, in a statement to the media, said, "We should avoid insincere efforts to rewrite the past. In the early days of this pandemic, when there was a heavy emphasis on contact tracing, we were absolutely going above and beyond to get people testing."
Mr Cuomo's use of his status to benefit his family members and close aides, experts say, raises ethical concerns. The Washington Post reported that the "New York law prohibits state officials from using their positions to secure privileges for themselves or others."
Read more:
At least eight women have accused the 63-year-old Democrat of "sexual harassment or misconduct" and he faces calls for resignation from several quarters. Mr Cuomo is also facing fire from his critics about disclosures that his administration under-reported nursing home deaths from the pandemic, the Post said. 
Mr Azzopardi claimed that initial efforts to combat coronavirus in New York included "in some instances going to people's homes — and door-to-door in places like New Rochelle — to take samples from those believed to have been exposed to Covid in order to identify cases and prevent additional ones."
Chris Cuomo had a top New York Department of Health doctor visit his Hamptons home to collect the sample, the Post quoted its sources. CNN spokesperson Matt Dornic, in a statement on Wednesday, said: "We generally do not get involved in the medical decisions of our employees."
"However, it is not surprising that in the earliest days of a once-in-a-century global pandemic, when Chris was showing symptoms and was concerned about possible spread, he turned to anyone he could for advice and assistance, as any human being would," Mr Dornic said. Chris Cuomo tested positive in late March last year.
To process the samples of Cuomo's family members and close aides, as per the incriminating report, "At times, employees in the state health laboratory were kept past their shifts until late into the night to process results of those close to Cuomo."
Join our new commenting forum
Join thought-provoking conversations, follow other Independent readers and see their replies