Cyber bullying is devastating, says Monica Lewinsky
Ms Lewinsky addressed a TED conference in Vancouver
David Usborne
Friday 20 March 2015 19:34 Comments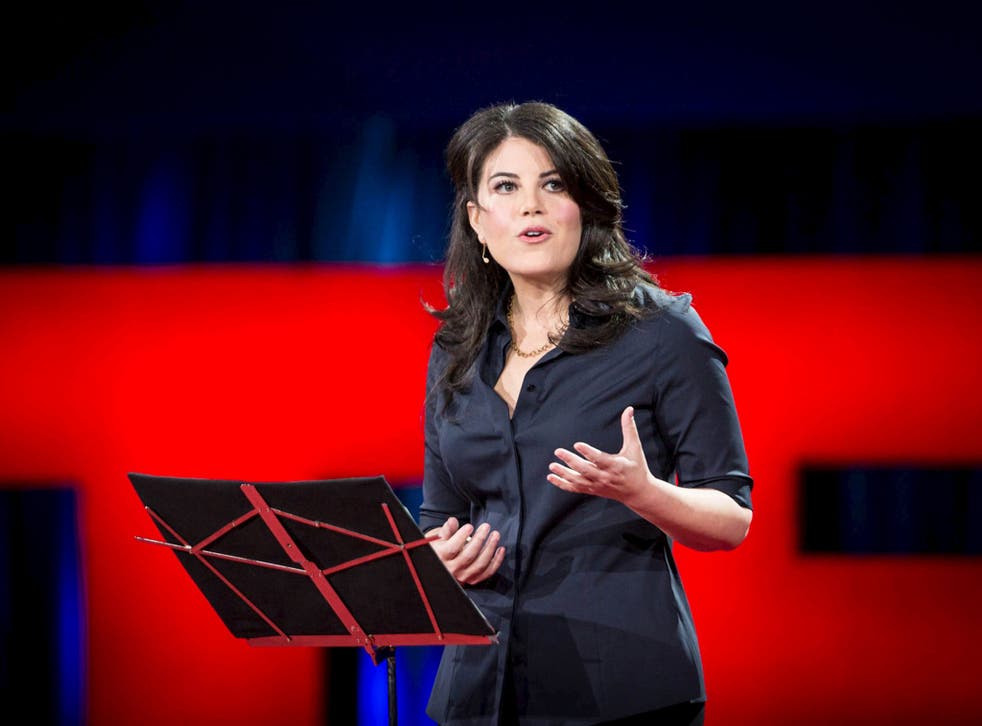 Nearly two decades after her never-to-be forgotten White House dalliance with a certain commander-in-chief, Monica Lewinsky is using her lingering notoriety to campaign for compassion on the internet and an end to cyber bullying.
"At the age of 22, I fell in love with my boss," Ms Lewinsky said, addressing a TED conference in Vancouver. "And at the age of 24, I learned the devastating consequences."
Ms Lewinsky, now 41, said she decided to re-emerge into the public sphere to share her experience of being pilloried after the scandal of her affair with President Bill Clinton, to defend victims of similar humiliation. She said she went "from being a completely private figure to a publicly humiliated one".
She cited the case of Tyler Clementi, a university student in New Jersey, who jumped to his death from a bridge over the Hudson River in 2010 after a video of him with another man was posted online.
"I began to look at the world of humiliation and bullying around me and see something different," she said. "Every day online, people – especially young people who are not developmentally equipped to handle this – are so abused and humiliated that they can't imagine living to the next day."
The former White House intern first resurfaced last year with an essay in Vanity Fair. However, her speech for TED, the series of conferences on Technology, Entertainment and Design, was the first time she has shared the experience with a live audience.
"I was branded as a tramp, tart, slut, whore, bimbo and, of course, 'that woman'," she said. "It was easy to forget 'that woman' was dimensional and had a soul."
Register for free to continue reading
Registration is a free and easy way to support our truly independent journalism
By registering, you will also enjoy limited access to Premium articles, exclusive newsletters, commenting, and virtual events with our leading journalists
Already have an account? sign in
Join our new commenting forum
Join thought-provoking conversations, follow other Independent readers and see their replies