Motorcyclist struck by lightning during Dakar Rally finishes in 15th place
Slovakian rider left with pain in left arm but completed race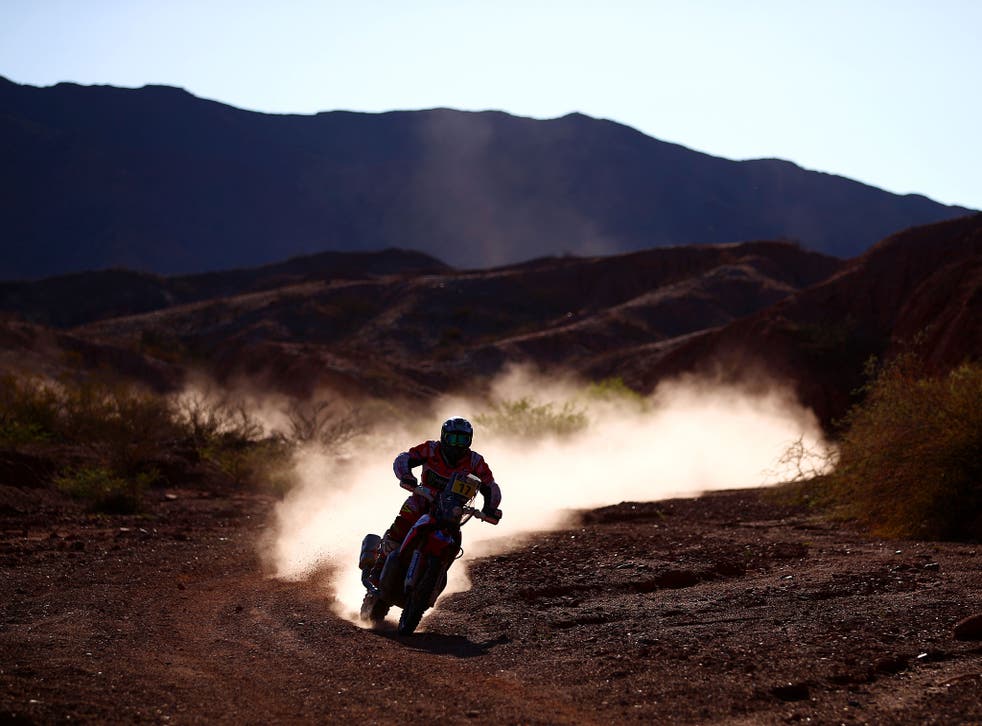 A motorcyclist has been struck by lightning during the gruelling Dakar Rally in South America.
Slovakian rider Ivan Jakes managed to finish the 500-mile stage after the bolt shot through his body more than 180 miles from the finish line in Argentina's Salta province.
Jakes was left with pain in his left arm but survived the strike and continued to finish in 15th place.
The incident happened during the third stage of the annual rally raid – or cross country rally – which started in San Miguel de Tucuman and finished in San Salvador de Jujuy.
Formerly known as the Paris-Dakar Rally, the race was moved to South America in 2009 in response to security concerns about parts of the route through Mauritania.
​Jakes was treated in hospital but was said to have asked to continue riding and competed in the following day's stage.
"Thank God he didn't put his feet on the ground, because it would have been like a ground wire," Motorsport.com quoted a member of his team as saying.
Motorcyclists are more vulnerable to lightning strikes than other drivers as they are not protected by the metal box of a car.
To survive a lightning strike, scientists advise people to limit the amount of contact they have with the ground, as lightning can hit the ground first before travelling up through the feet or body.
Join our new commenting forum
Join thought-provoking conversations, follow other Independent readers and see their replies