Dallas bus hijacking: Armed man shot dead by police after stand-off
Two officers are injured during the shootout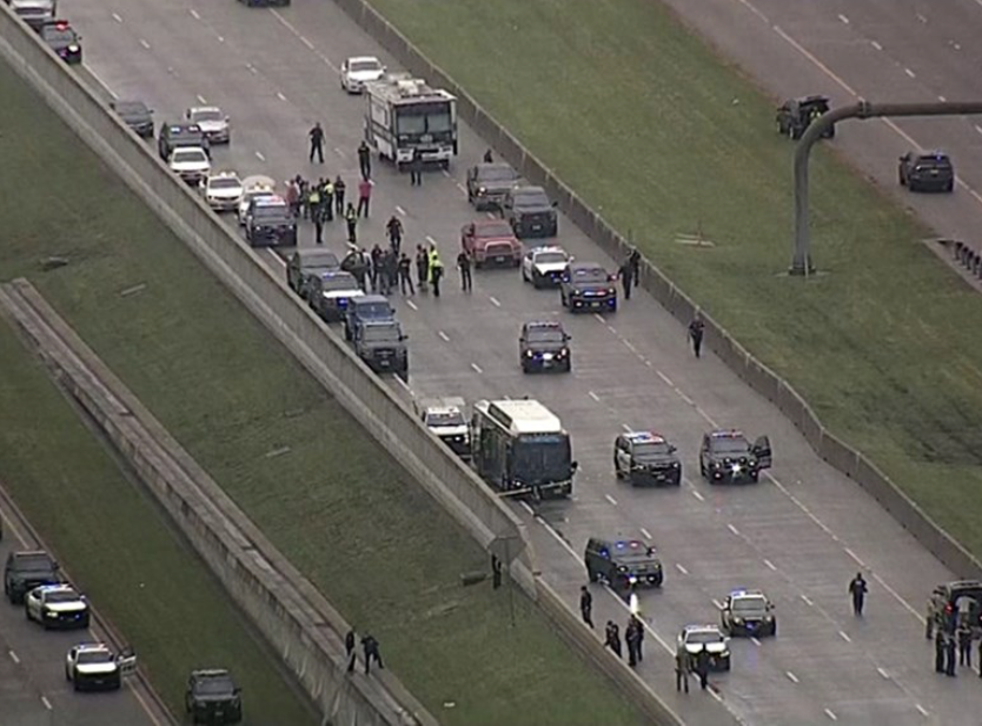 An armed man has been killed after he hijacked a city bus and entered into a shootout with Dallas police officers.
Texas authorities received a call on Sunday money that an armed man boarded a bus and shot out multiple windows, a statement from Dallas Area Rapid Transit read.
The man then reportedly demanded the city bus driver take himself to an undisclosed location.
There was one other passenger on the bus at the time of the hijack. Authorities said they were looking into if the passenger was connected to the suspect or just an innocent bystander.
Garland and DART police both responded to the crime and began pursuing the bus, which was being driven by the bus driver.
During the chase, the man allegedly shot at police from one of the bus' windows.
"Police Chase - Multiple police agencies are involved in a police pursuit with active shots fired on President George Bush Turnpike in the Rowlett area. Reported to be a bus. Bus is now stopped on the highway," the DFW Scanner Twitter account reported.
Police were only finally able to stop the bus after spikes were laid out on the road.
The man then exited the bus and opened fire on the officers around him.
He was pronounced dead from the shootout after being taken to a local hospital. Authorities have yet to reveal the identity of the suspect.
Two officers were also injured during the exchange of gunfire. Neither of the officers had life-threatening injuries, according to NBC News.
Join our new commenting forum
Join thought-provoking conversations, follow other Independent readers and see their replies