Dallas shooting: Philando Castile's mother condemns police killings saying her son believed 'all lives matter'
Philando Castile was one of two black men shot dead by police officers in the US this week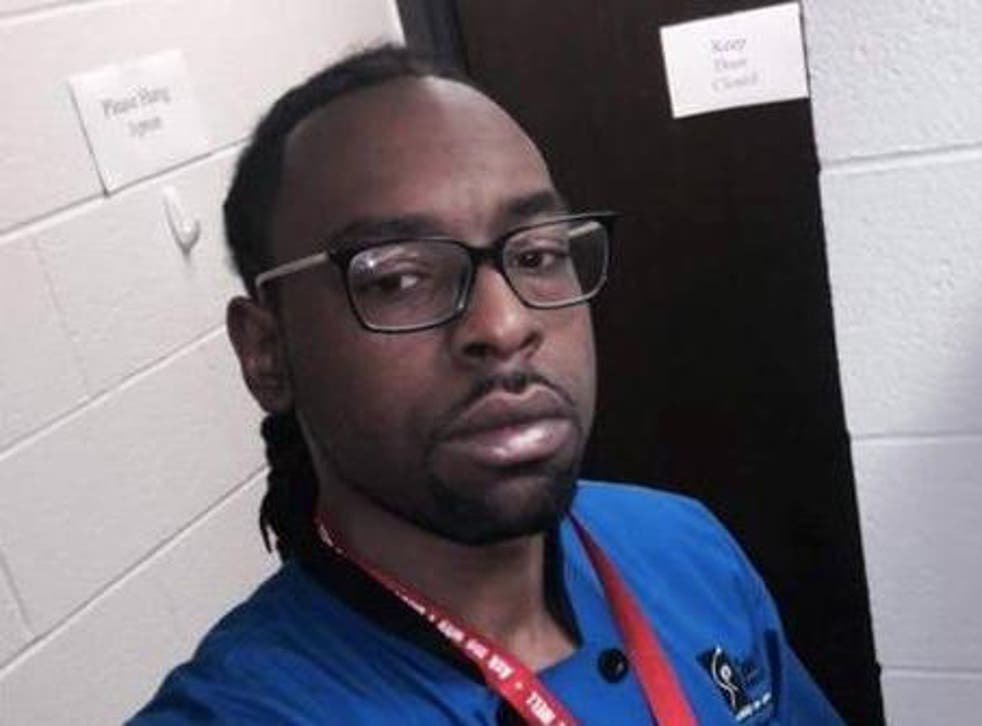 The family of of Philando Castile have condemned a shooting at a protest in Texas that left five police officers dead and wounded seven, marking the deadliest day for US law enforcement since the 9/11 terrorist attacks.
Gunfire started at round 8:45pm at Thursday's protest in Dallas where hundreds of people had gathered to demonstrate over the fatal police shootings of two black men - Mr Castile and Alton Sterling - this week, whose deaths also sparked many other protests across the US.
Witnesses said the gunman, later named as 25-year-old Micah Johnson, appeared to wait until the protesters had passed before opening fire on officers who were policing the rally.
The attack turned into a lengthy standoff between police officers and the shooter and after approximately 45 minutes of failed negotiations, he was killed by a bomb robot.
Mr Castile, 32, was shot dead in his car during a traffic stop near St Paul, Minnesota on Wednesday. A day earlier, 37-year-old Mr Sterling was shot multiple times while pinned down by white officers in Baton Rouge, Louisiana.
Police officers killed by sniper at protests in Dallas

Show all 20
The shootings stoked racial tension that has flared repeatedly across the country following the 2014 killing of Michael Brown, an unarmed black teen, by a white police officer in Ferguson, Missouri.
Police Chief David Brown told reporters the shooter had said during the stand-off that he was "upset about the recent police shootings", that he "wanted to kill white people, especially white officers," and that he was acting alone.
Dallas Police identified the officers killed in the attack as Patrick Zamarripa, Michael Krol, Lorne Ahrens, and Michael Smith. Dallas Area Rapid Transit officer Brent Thompson was also shot dead.
Speaking to CNN, Valerie Castile says her son would not have approved of the shootings "because he believed that all lives matter."
His fiancé, Diamond Reynolds who was present in the car when Mr Castile was shot and live-streamed the aftermath of the killing on Facebook, said: "I just want justice for everyone. Everyone around the world. Not just for my boyfriend and the good man that he was.
"This is bigger than Philando [...] This is bigger than all of us."
Mr Castile's uncle, Tracy, said while the video of his nephew's death is horrific he is glad it was made public. He said the family are looking for due process and that he wants the officer involved to be "treated like any other criminal".
On Friday, Arizona police in riot gear used pepper spray against protesters as thousands took the streets of US cities in further demonstrations over the deaths of Mr Castile and Mr Sterling.
Protesters clogged roads in New York City, Philadelphia, San Francisco, Baton Rouge and Phoenix, where local media reported that some demonstrators threw rocks at officers.
The largest demonstration appeared to be in Atlanta, where thousands marched chanting and waving signs demanding justice, shown in videos posted to social media. Footage from broadcasters showed a large crown facing off with dozens of police vehicles blocking a local interstate highway.
Atlanta Mayor Kasim Reed tweeted that the rally was largely peaceful, but around 10 people had been arrested.
US President Barack Obama is set to abandon a European visit and travel to the site of the shooting in Dallas in an effort to ease anxieties about gun use and police treatment of African-Americans.
Mr Obama will head to the city early next week, cutting short a planned tour of Spain, in an effort to "bring people together to support out police officers and communities, and find common ground by discussing policy ideas for addressing racial disparities in our criminal justice system," his press secretary, Josh Earnest, said.
Automatic Gunfire Rings Out in Dallas City Center During Sniper Shooting
The Bahamas issued a rare travel advisory for any of its citizens visiting the US on Friday, recommending young men to take particular care in cities affected by recent tensions over police shootings.
A statement from the Ministry of Foreign Affairs warns visitors to "exercise appropriate caution" in light of recent episodes involving police officers and black men. It also advises people not to get involved in demonstrations and to avoid crowds.
"In particular," it added, "young males are asked to exercise extreme caution in affected cities in their interactions with the police. Do not be confrontational and cooperate."
Additional reporting by Associated Press
Register for free to continue reading
Registration is a free and easy way to support our truly independent journalism
By registering, you will also enjoy limited access to Premium articles, exclusive newsletters, commenting, and virtual events with our leading journalists
Already have an account? sign in
Register for free to continue reading
Registration is a free and easy way to support our truly independent journalism
By registering, you will also enjoy limited access to Premium articles, exclusive newsletters, commenting, and virtual events with our leading journalists
Already have an account? sign in
Join our new commenting forum
Join thought-provoking conversations, follow other Independent readers and see their replies