Dallas shooting: One person wounded as gunman opens fire at mall
Terrified shoppers flee crowded complex as shots fired outside store
Phil Thomas
Wednesday 17 June 2020 02:48 Comments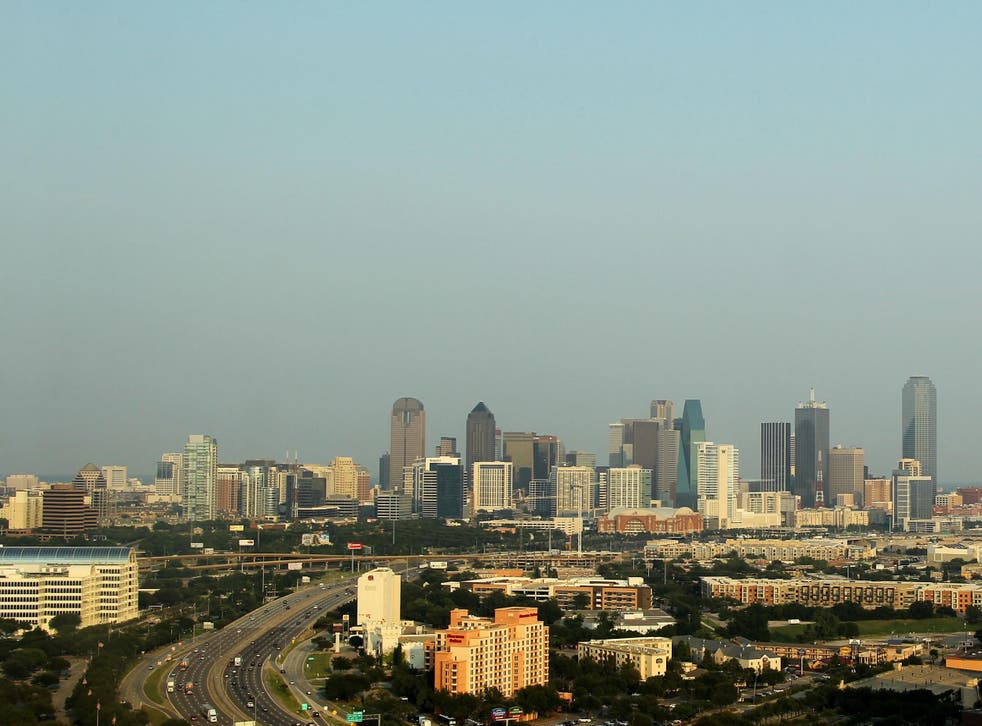 One person has been wounded in a shooting at a mall in Dallas, Texas, police have said as a manhunt for the gunman continued.
Witnesses reported hearing between five and nine shots at the Galleria Dallas mall at Dallas Parkway.
In a tweet Dallas Police said: "One person was shot inside of the Galleria Mall.
"The suspect is currently at large at this time. DFR transported the complainant to Parkland Hospital, unknown condition. Officers are reviewing the video cameras and searching the mall for the suspect. Not an active shooter case."
The mall was put into lockdown as the search for the gunman continued.
CBS 11 News reporter JD Miles tweeted: "Update 5 sources say shooting incident at Galleria mall started as a dispute between 2 people. One person wounded and was able to walk out of mall to an ambulance. DPD flooded with 911 calls from stores such as Express and Forever 21 where people were huddling and taking cover."
One witness, Hannah DeClerk, told the Dallas Morning News that she was in a store on the second floor when she heard five or six shots outside the nearby branch of Nordstrom.
She told the paper the mall was crowded at the time and that she escaped through a back stairwell. She said she heard screaming and said people outside the complex were "devastated" by what had happened.
"It was one of the scariest things I've ever been in," she said. "You could smell the gunpowder."
Register for free to continue reading
Registration is a free and easy way to support our truly independent journalism
By registering, you will also enjoy limited access to Premium articles, exclusive newsletters, commenting, and virtual events with our leading journalists
Already have an account? sign in
Join our new commenting forum
Join thought-provoking conversations, follow other Independent readers and see their replies