Dallas tornado leaves tens of thousands without power as storm system kills one in Arkansas
Officials say no major injuries or deaths reported in Texas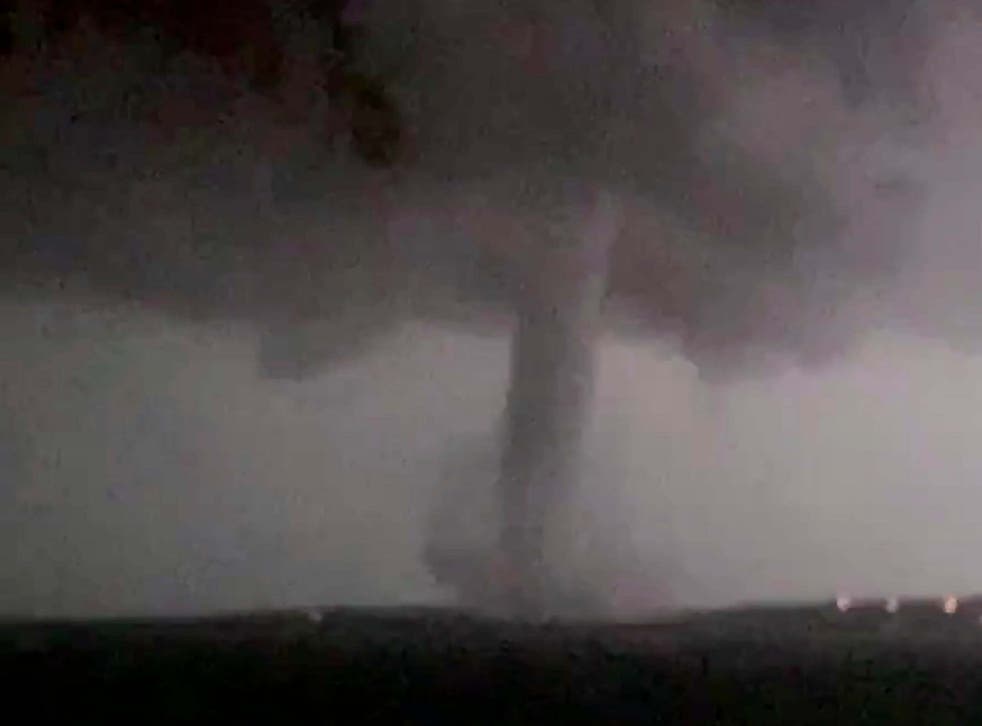 Homes and businesses were torn apart by a tornado in Dallas due to a storm system which left one person dead and is now moving northeast through the US.
The death came as a result of a falling tree in Arkansas, where the state's governor reported "significant storm damage" in the northwest of the state.
All told, storms impacted a large swath of the United States from Texas to Oklahoma and Arkasas.
The Dallas tornado was confirmed to have touched down near Love Field Airport, before then moving north-east through the city on Sunday night.
The storms left more than 95,000 people without power in Texas, according to numbers released by power company Oncor on Monday morning. That number had reached as high as 140,000 just hours earlier — with around 65,000 impacted in Dallas itself. That company warned residents in a statement to stay away from downed power lines, and said that there "is not an estimated time of restoration, however we are working to restore power as quickly and safely as possible".
Tornado leaves trail of destruction in Ohio: In pictures

Show all 10
In order to deal with the widespread power outage and damage, officials announced that a shelter would be opened up in the Dallas area.
And, numerous schools were also closed, including six campuses in the Dallas Independent School District, and the Episcopal School of Dallas.
There were no reports of serious injuries or deaths in Texas related to the storm or tornado, but three people were taken to the hospital for non-life-threatening injuries, according to Fire-Rescue spokesperson Jason Evans.
Mr Evans indicated that search and rescue teams had conducted assessments of structures for six hours overnight, but were hampered by "limited access and lack of proper lighting". The assessments were expected to continue during daylight.
The Associated Press contributed to this report
Join our new commenting forum
Join thought-provoking conversations, follow other Independent readers and see their replies