Daniel Pierce: Over $90,000 raised for gay teen after video of him 'disowned' by family goes viral
Mr Pierce said his Christian family kicked him out for 'choosing to be gay'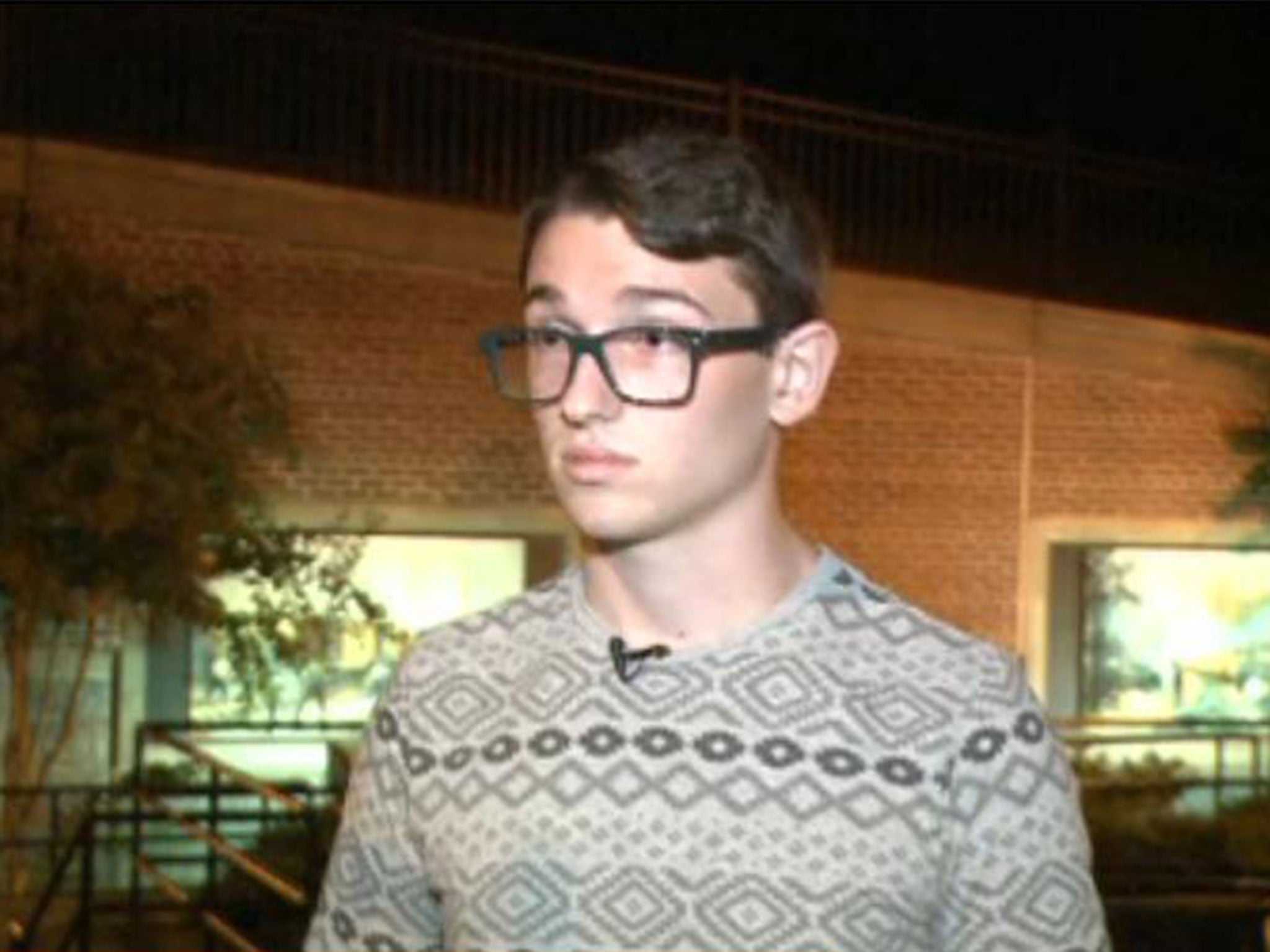 A man who was allegedly disowned by his family after they confronted him about being gay in a "delayed intervention" has received over $90,000 (£54,000) in donations within just three days to cover his living expenses.
Daniel Pierce surreptitiously filmed the moment his father, grandparents, step-mother and his father's sister accused him of "making a choice" and choosing his sexuality.
He said his family staged what he described as a "pray the gay away" intervention after he first revealed his sexuality to his stepmother in October.
In the five minute clip, the 19-year-old from Georgia can be heard explaining he has not chosen his sexuality, to which a woman responds: "No, you can deny it all you want to but I believe in the word of God, and God creates nobody that way. It's a path that you have chosen to choose."
"Since you have chosen that path, we will not support you any longer. You will need to move out and find wherever you can to live, because I will not let people believe that I condone what you do."
When he asks his stepmother if he can stay in the house and live in the basement he is told firmly he cannot. A woman can then be heard screaming at him: "You're full of s***. You told me on the phone that you made that choice. You know you wasn't born that way."
Shortly after this, his family appear to confront Mr Pierce and a man can be heard shouting "You're a damn queer" as the altercation continues.
Warning: Contains strong language and scenes some viewers may find distressing
Mr Pierce published the video, which has amassed over three million hits, and his partner opened a gofundme page asking for donations to cover his basic living costs.
He told WXIA-TV he has had no contact with his family since the incident
He said: "The video was not posted for people to attack them. I wouldn't want it to happen to me. I wouldn't want it to happen to them. They are still my family and they are in my heart but what happened in that video is very hurtful," he said.
Mr Pierce told the network some of the proceeds will be donated to LGBT support groups, including Lost and Found Youth.
"What I hope people take away from watching that is it still happens. A lot of people don't realize that it happens," he said.
"They see all the positive videos and the negative video never gets seen so if one family maybe watches it and maybe changes their mind in how they are going to handle it about their son or daughter coming out, one family and I will be happy."
His family have yet to comment on the video.